Team RailRiders
Lint Bunting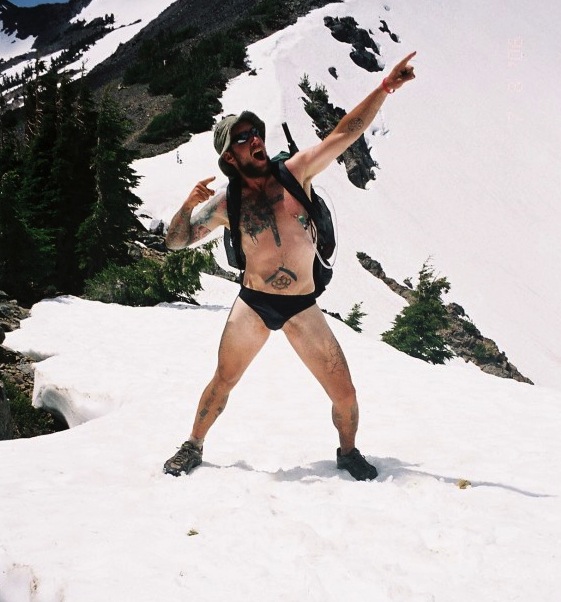 Biography:
When not riding bikes and burning wooden pallets down by the river, Lint spends his time on the long distance trails of North America. His life revolves around long distance backpacking, or 'thru' hikes as they are known. Thus far he has completed end-to-end hikes of the Ice Age Trail, Appalachian Trail (twice), Pacific Crest Trail (twice), Continental Divide Trail (twice), and the Colorado Trail.
This adds up to somehwwere around 16,000 miles, but as Lint says: who's really counting? Many more hikes are planned, since Lint cannot find anything better to do with his time orther than walk thousands of miles across this continent.
While Lint considers himself to be a non-traditional athelete, his average daily milages hovers between the high 20's and low 30's depending on how many times he gets distracted by a particulalry interesting view or shady spot to rest. Lint is affectionately known as 'hiker trash' in the world of long distance backpacking, and, if you ever meet him, he'll probably be hungry and in need of a bath.
Current Adventure:
Having completed his third thru-hike of the AT in 2014, Lint now seeks to be only the third known person to complete the "Triple Triple Crown" - hiking all three of the US's major Long Trails (AT, CDT, and PCT) three times. He completes his mission by successfully hiking the CDT this summer, so if you're on the trail, keep an eye out for him!
RailRiders Gear:
Links: