Team RailRiders
Leon McCarron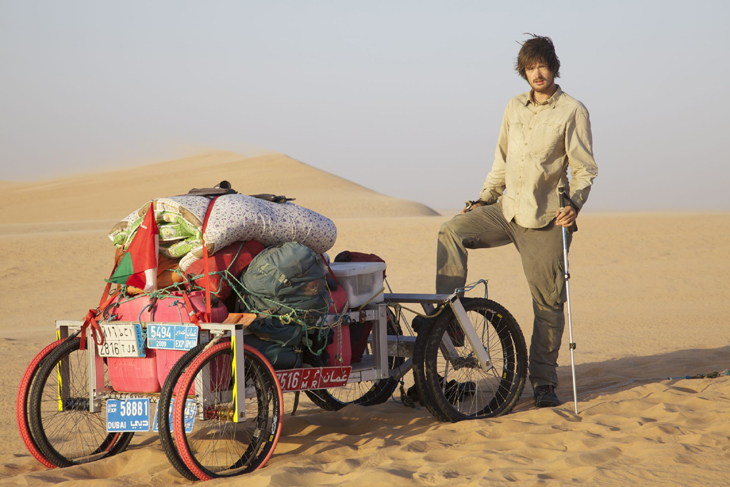 Biography:
In May 2012 he concluded a 3000-mile walking expedition, trekking the length of China from Mongolia to Hong Kong and filming along the way. National Geographic are producing a series for subsequent broadcast on their channels. One day after finishing the expedition, he ran a leg of the Olympic relay carrying the Olympic Flame along a section of the Northern Irish coast.
Previously he rode 14,000 miles solo and unsupported on a bicycle from New York to Hong Kong, an adventure that is currently airing on television in over 60 countries. He has also recently funded a non-profit organization, which utilizes adventure in order to mentor young people and to raise awareness and funds for impoverished communities around the world.
Leon grew up in Northern Ireland and moved to England to study Film at the University of Kent. In 2008 he graduated with a First Class Honours degree, and began freelancing as a cameraman in London and the South East. He now specializes in adventure camerawork, and has shot documentary footage on 5 continents. He has experience in deserts, jungles, oceans, and sub-zero temperatures, and had filmed broadcast from light aircraft, helicopter, jet-boat, kayak, motorbike, and bicycle.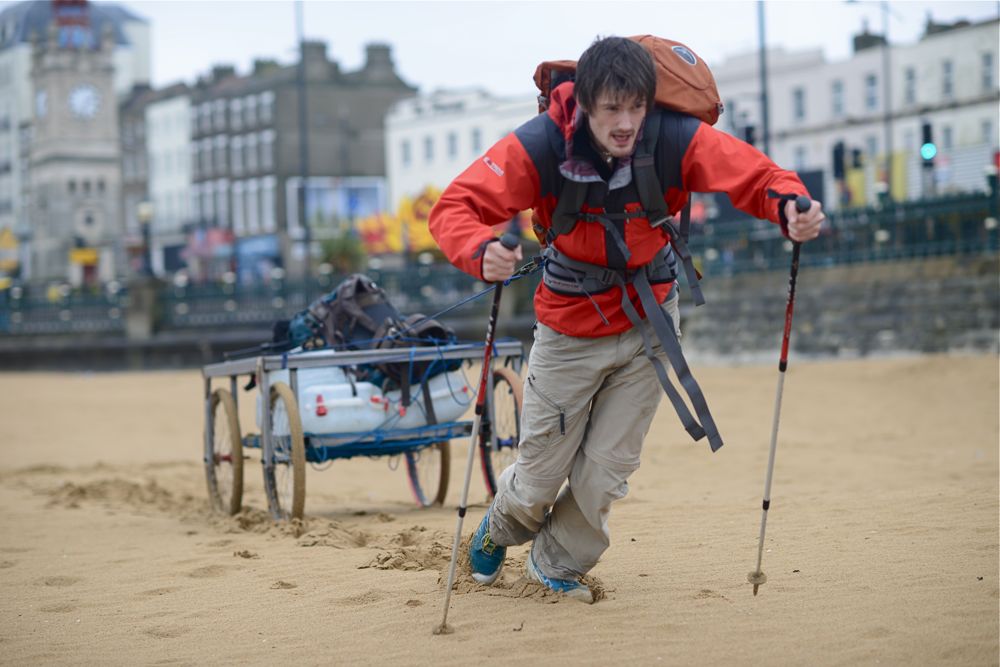 Leon travels around the UK regularly sharing his stories of adventure. He draws upon his endurance challenges and experiences to share the message that anything is possible if we persevere and always give more that is expected of us. He firmly believes in the benefits of calculated risk-taking, and that having big goals and a sense of adventure are keys to success.
In 2013, Leon and fellow Team RailRiders adventurer Alastair Humphreys teamed up for the "Into the Empty Quarter" expedition, a crossing of the Empty Quarter on the Arabian Peninsula, the World's largest sand desert. Following the inspiration of legendary explorer Wilfred Thesiger, who had done a similar (non self-supported) journey a hundred years earlier. The film they made, Into the Empty Quarter was nominated for awards at the Banff Film Festival and is available at
www.intotheemptyquarter.com
.
In 2014, Leon teamed up with Tom Allen to complete a sea-to-source journey along Argentina's Rio Santa Cruz. Following the footsteps of Darwin and Fitz Roy, the adventurers both linked up with specific locations from the 1834 journey, as well as surveyed the local population and ecosystem as the area prepares to be submerged by two massive hydro-electric dams, which could wipe out as much as half of the river.
What's Next:
Leon and his expedition partner Tom Allen successfully crowd-funded two new films: one on their monthlong-trip down the Karun River in Iran, and the other following their horsepacking trip from sea to source of the Rio Santa Cruz in Argentinean Patagonia. They are hoping to put out both feature length documentaries later this year.
Links: