Amazing "Abba": Reality TV Star, World-Traveler, Lawyer
Mark "Abba" Abbattista shot to worldwide fame in late 2012 when he appeared on the reality television show, "The Amazing Race," which pits teams of two in a global madcap contest of skills, compatibility, problem-solving challenges, and unique predicaments. The 45-year-old entertainment lawyer was paired with good friend and musician, James LoMenzo, a former member of the heavy metal bands, White Lion and Megadeth, and now with Hail! With his long flowing hair, Abba does not look like your average attorney. Nor does he lead a quiet life that finds himself constantly stuck indoors going over legal this-and-that with his clients like almost all members of the bar. Abba, who divides time between Los Angeles and Colorado, craves the outdoors, and he especially loves traveling the world. We spoke with him in mid-August, just as he was preparing to leave for a business trip in Sweden. As it were, he was also hoping to meet a member from Abba.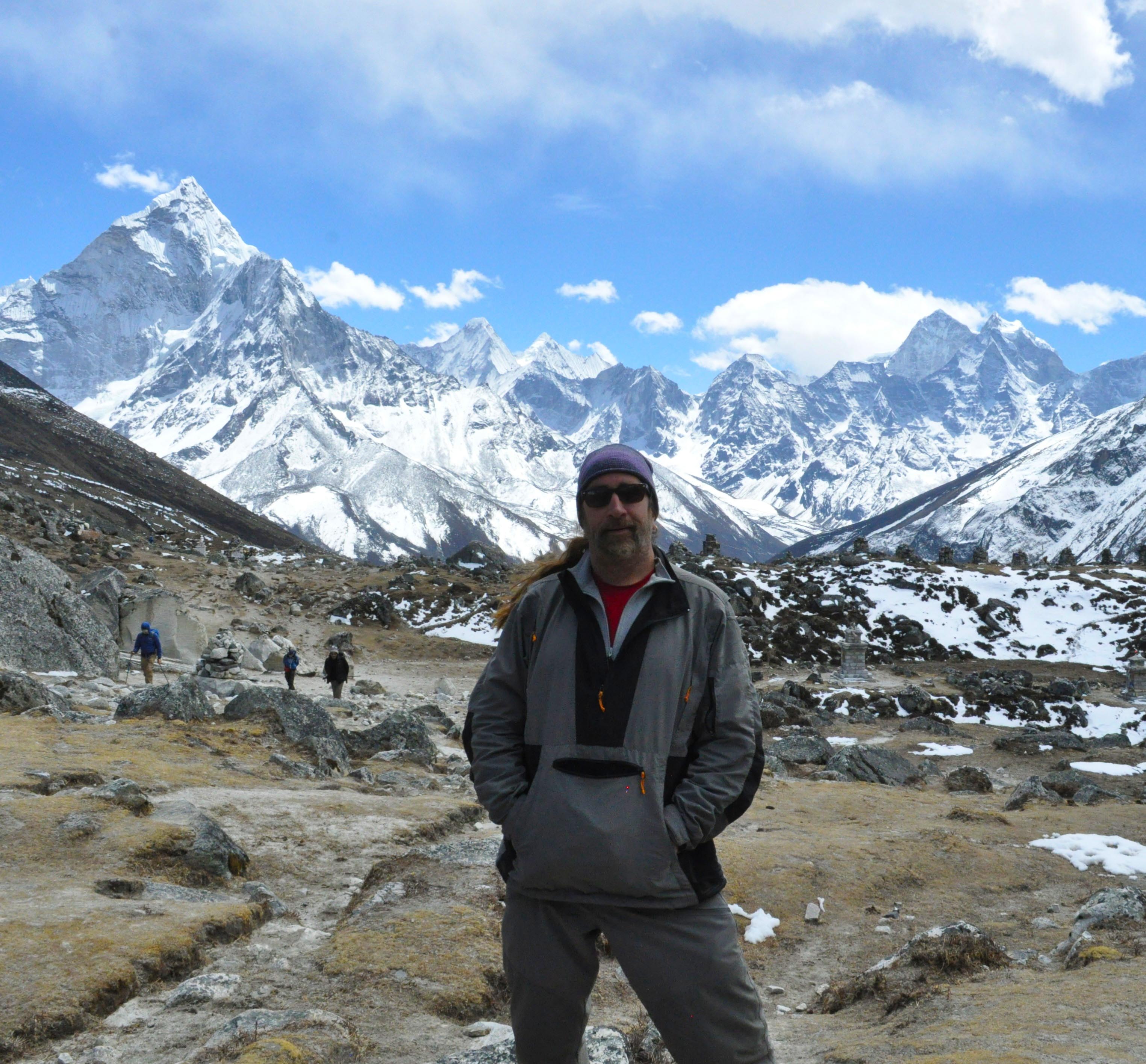 Question: How did you get to be selected to be part of "The Amazing Race?"
Mark Abbattista: Obviously our good looks and charm! We simply applied online through CBS and sent in a video. We got called back right away, were flown to L.A. for formal auditions in front of all the brass and off we went!
Q: How or why did you decide to team up with your racing partner James?
MA: James LoMenzo and I have been friends for years and we have traveled the world touring together pretty extensively so we knew we were extremely compatible. Let's face it, "The Amazing Race" is stressful and it's designed to make teams melt but we already knew from firsthand experience of traveling together that we were a practical and logical match in temperament, emotion, family background and personal habits. As we got deeper into it we found that we were an excellent supplement to each other's skill set because his strengths covered my weaknesses and vice-versa.
James had played with multi-platinum bands like White Lion, Ozzy Osbourne, Megadeth, Slash (and he's currently on tour with John Fogerty) so him being a "Rock Star" coupled with me being a long-haired music lawyer provided a novel and "sexy" team that the Race had never seen before. I think we made for interesting television.
When the viewing public saw the depth of our friendship and the gracious and respectful way we live our lives, there was all this outpouring of support and appreciation. Let's face it, we got hit by some bad lightning several times but we never cracked and people all around the world responded and respected that – people have come up to me all over the world in places like Cambodia, Sweden, India, Brazil and Malaysia and told me how much they loved and appreciated the honorable Race we ran and the respectful way we treated each other and the locals. It's astonishing to me and I am humbled by it all but I am most proud that who we are came through and if that is my legacy then I go to God with my head held high.
Q: Briefly describe the countries and experiences as you and James tore through the countries and checkpoints.
MA: The first leg started in Shanghai, China, where James had to playing ping-pong against a child world champion and he finished second. I then had to eat frog fallopian tubes (yum) and came in first but we got stuck trying to find a woman with an abacus and wound up finishing the leg in sixth. On our way to the pit stop I injured my right knee which turned out to be a broken tibia.
The second leg had us flying to Surabaya, Indonesia, where we were the only team to get on a flight and started the leg in first place. We raced a bull on a moped and started the next challenge in first place. James had some difficulty making balloon animals which pushed us back to fourth and the we couldn't find the next clue, which instructed us to load and deliver blocks of ice, and we finished the leg in sixth.
The third leg stayed in Indonesia, I had to play waiter and serve a traditional meal of 20 plates of food all at once and then we had to complete a parade dressed in gigantic costumes. Our rickshaw driver took us to the wrong location and we finished the leg in fourth.
The fourth leg brought us to Dhaka, Bangladesh, where we did the Fast Forward and collected 18 dead rats from several city landfills. We finished the leg in first place and won a trip to Antigua.
Prior to the starting of the fifth leg James received a tearful call from home with the devastating news that his father had been diagnosed with stage 4 lung cancer. Distraught, but motivated by his father's wish for us to continue, James built a pyramid shaped scale and then we carried and delivered 40 pieces of bamboo to a construction site. We again finished in first place and won a trip to Langkawi, Malaysia. During the leg I broke my left leg when a sidewalk collapsed and I fell into a gutter of sewage. I ran the rest of the Race on two broken legs!
The sixth leg started with us in a commanding lead that got erased when all teams wound up on the same flight. Another team stole our money, essentially crippling us in the poorest country in the world, but through the generosity of strangers giving us money we survived. We landed in Istanbul, Turkey, starting in first place and then took a Turkish bath followed by me selling drinks in the Grand Bazaar. Slowed by my legs we finished the leg in fourth.
The seventh leg saw us on the first flight into Moscow, Russia, but we had to wait until morning for our clue. We started in first place but after the dizzying task of finding four books in the Russian national library of 24 million books (all in the Cyrillic alphabet!) we switched challenges. We then performed a synchronized swimming challenge with the Russian Gold medal Olympic team. After completing the synchronized swimming challenge, we got a gypsy cab – typical Race rules require only official taxis; however, in Russia they made an exception because there are very few official taxis there and gypsy cabs are the norm. We went to the Locks Of Love challenge and the cabbie took off, stealing all of our belongings including my passport. My passport is always on me but because there were no towels in the pool locker room I took my passport out of my wet pants and put it in the back pack and I will flog myself for that decision for the rest of my life. We searched futilely with the hope that the driver would come back but he never did, so we fulfilled our Race obligation by finishing the challenge and headed to the pit stop. The show's host, Phil Keoghan, informed us that we couldn't proceed forward in the Race without a passport but since there were two teams behind us we could use that time to go try and make magic happen. Despite any illusions of hope, we knew we were dead, but we contacted the American and Russian embassies as well as every police station in the vicinity. Although we initially finished in fourth place, beating two teams behind us by hours, we eventually checked-in last and were saved by a non-elimination round.
Leg eight gave us one last crack at trying to find our passport. It was a weekend so the embassies were closed and we couldn't get a new passport issued. Nevertheless we combed every police station and even Interpol in the slight hope that perhaps the passport had been found and turned in. After exhausting all options we completed the leg and were painfully eliminated. It was a devastating personal blow, especially because we truly believed we would have won, and to be eliminated by a cabdriver not on the Race, but never beaten by another team, will torment me forever but I do take some solace in the fact that no one else in the 25-season history of 'The Amazing Race' has ever been eliminated in this fashion." I'm still heartbroken and until we hopefully get invited back again for a chance at redemption I remain haunted by that fateful day.
Q: Will you ever travel to Russia again?
MA: Oh yeah, I don't blame Russia because one bad individual was a thief. Having traveled extensively through Siberia several times, in the winter and summer, it's quite an interesting country. Growing up through the Cold War, I have thoroughly enjoyed the opportunity to discuss the politics, history and practical lifestyle differences with the Russian people (the women in some places are stunningly beautiful) and the food has been amazing.
Q: Can you list some of the countries and places you have been to in the past?
MA: I've been to all 50 states three times and seen 125+ national parks. I've circled the globe twice – once in each direction. I've been to over 70 countries, including all of Europe and Central America, most of South America and Asia but I've yet to get to Africa. I've had the fortune of seeing some crazy places – Lebanon, Iceland, Siberia, the Arctic Circle, some of Eastern Bloc before the Berlin Wall came down and I even had dinner with Fidel Castro in Cuba! I've had an "amazing" life and I count my blessings but if you want to do things you have to get off your couch and go outside. Sure, it's not always comfortable — strange, exotic things can be terrifying — but that is part of the journey and if you embrace the experience, including the "bad" things, your life will be fulfilled in ways you never dreamed. While alive – live!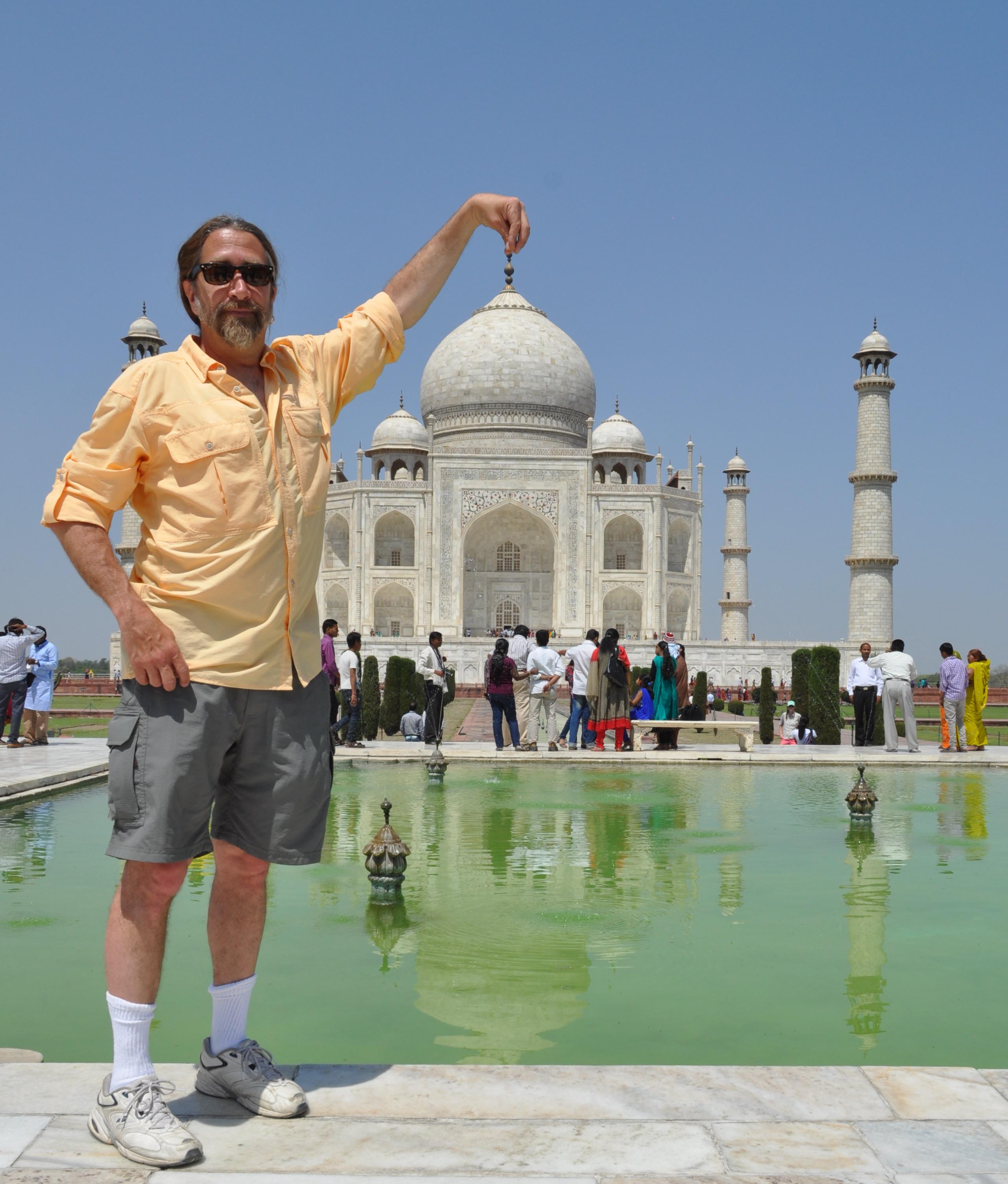 Q: What have been some of your favorite travel destinations, and why?
MA: The north shore of Kauai and Sequoia Park in California are two of my favorite serene places. I love Alaska, Colorado, Louisiana and the beaches in Alabama are the best in the country. Southern Chile, New Zealand, Canada, Italy, Beirut, Norway and Cuba would all be up there as well.
Q: Do you travel a lot with your family and kids? If so, where?
MA: We all love to travel – my kids have been to all 50 states and about 17 countries all through Central America and S.E Asia. As a parent I think it is one of the biggest gifts I can give them – to expose children at a young age to exotic places, cultures, foods and lifestyles teaches them not to be scared of things that are "different" and to embrace the world and their life for everything it holds.
Q: What kind of activities do you enjoy doing once you get somewhere?
MA: I'm always well-researched beforehand so I have a general plan of what to see, do and eat; but I just love wandering around aimlessly and stumbling across the nuances of the local people. I always go to food markets and for some reason I like cemeteries. Out of respect, I graciously eat and drink anything someone hands to me and I'll hang out with the locals until the sun comes up. I am not a tourist, I am a traveler and there is a huge difference
Q: What has been your most challenging travel experience (excluding "The Amazing Race")?
MA: Aside from getting deathly sick in Nicaragua and Ecuador, I have enjoyed everything, including the "challenging" parts. I'm comfortable being uncomfortable so even when the conditions were dreadful I welcome the misery as part of the experience. I once was detained for two days in Lebanon for a technicality on my exit visit – despite the stress and hassle, I made the most of it and enjoyed the extra time. It's really just a matter of attitude – problems are just opportunities to find solutions. The more challenging it is the bigger the reward!
Q: We understand you recently spent time at Everest Base Camp. What is the place like? A hodge-podge of international travel junkies and climbers?
MA: It's an odd juxtaposition of technology in a barren, cold landscape. The Khumbu Icefall is spectacular. You have to hike 100 miles round trip to get there so anybody who is there is serious about being there. We purposefully went at the beginning of the climbing season so base camp wasn't fully occupied yet. We were there about two weeks before the tragic accident happened and the gigantic block of ice that killed the 16 Sherpas is plainly visible in my photos. It's sad because the Sherpa are respectful, hard-working, friendly people who do not get the recognition or credit that they have earned and deserve. As was proven when the climbing season was cancelled this year. Without them nobody is getting up that mountain.
Q: What was it like to trek 100 miles to Everest Base Camp?
MA: I totally enjoyed it! I was in good shape and live at elevation in Colorado, so I didn't have any issues but if you come from sea-level, the elevation may prove to be a challenge. The biggest issues are keeping your feet in good condition and drinking 5-6 liters of water a day. To trek 16 days in a row can be a bit of a challenge mentally and physically, but the scenery is spectacular and the reward is a memory of a lifetime.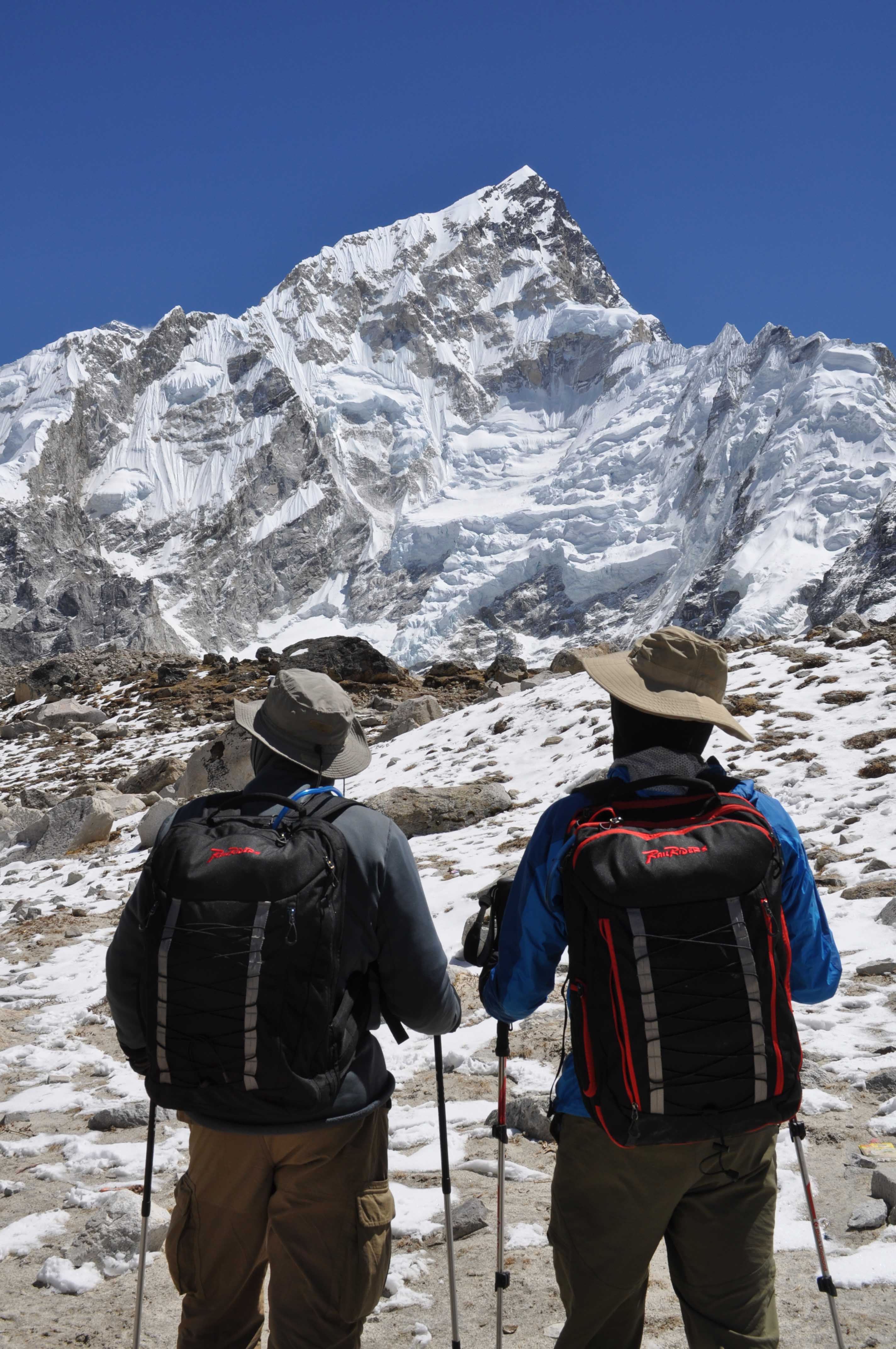 Q: Do you have a desire to ever climb Everest?
MA: At one point in my life I did. In preparation, I went and did some high-altitude climbing in Ecuador, as well as honing my ice climbing/crevasse rescue skills in the Cascades. I was planning for Denali when I saw a documentary about death on the mountains and there was a vivid scene where a helicopter was lifting off with a string of frozen dead bodies underneath it and in that moment I realized "what the hell am I doing?!" I often wonder about it but realistically I have too much to live for to risk it.
Q: Where are you traveling next?
MA: I've got my eye on Suriname, Mongolia, Bhutan and Greenland. My life trip is Antarctica but I don't see that in the near future.
Q: What exactly does an entertainment lawyer do?
MA: While I negotiate and draft all kinds of contracts for record deals, publishing deals, licensing, merchandise, etc., I am not your typical attorney. I am much more actively involved in the personal everyday decisions of many of my clients. So effectively I serve as a manager, life-coach, best friend, spouse, psychiatrist in structuring life strategies.
Q: Ever go on a "holiday" with Ozzy Osbourne? What's he like?
MA: (Big laugh) I've met Ozzy on several occasions but haven't vacationed with him yet. He is certainly a unique individual and I haven't met anybody else like him.
Q: How did you first hear about RailRiders?
MA: A buddy of mine, Barry Kolsky, who I went to Everest with, had worn their clothes for years and I always admired them but frankly could never find them. He's friends with the president of RailRiders, John d'Arbeloff, and in discussing our Everest trip, John reached out to us and generously supplied us with clothing.
Q: And, what do you think of their clothes?
MA: I put the screws to them before I left! I vigorously field-tested them because I don't like going into the field without total familiarity and trust in my gear. They look great, perform spectacularly, and even after wearing them every day on the Everest/India trip they never even looked dirty. I especially love the Versatac shirt, Versatac Ultralight pants and Hydro-Zip tops. I am a 100 percent believer in RailRiders.