Henry Lomeli: Californian Naturalist
Henry Lomeli is the biologist who manages the Northern California region (Sacramento-area) for the State Department of Fish & Wildlife, a job that takes him to many places to solve a myriad of wildlife-related issues and surveys. About 15 years ago, he founded Sacramento River Eco-Tours, an environmental education and recreation company dedicated to taking people into the Sacramento River watershed to learn, expand their minds, and have a good time. He is a lifelong naturalist and has appeared on The Discover Channel's survival show, Tethered, where he was the survival expert roped to a city girl, stranded on Kodiak Island.
* * *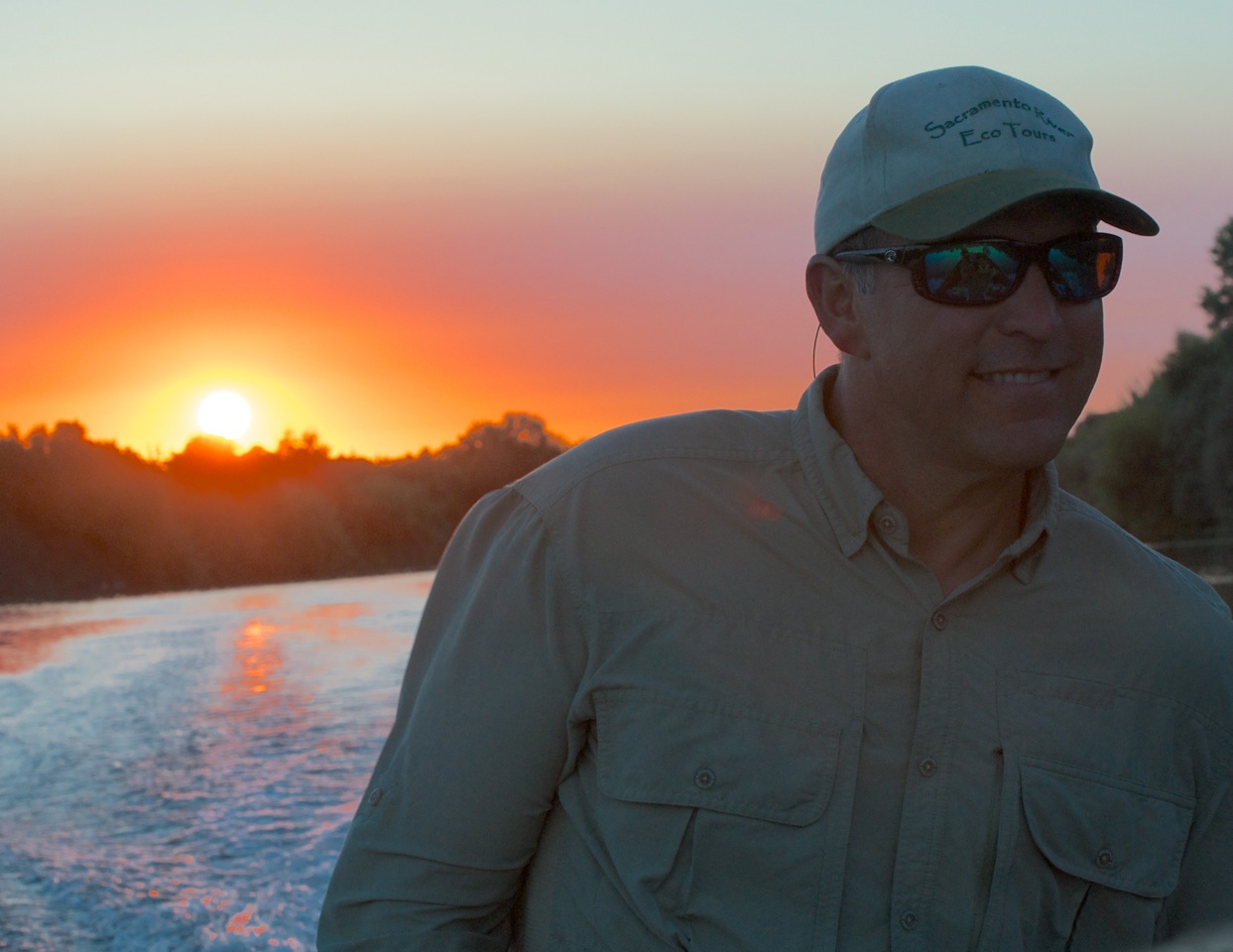 RailRiders: Where did you grow up, and how did that influence your love of the outdoors?
Henry Lomeli: I grew up in northern California, and as a young boy, I always felt that San Francisco was southern California! It wasn't the location that influenced my love for the outdoors, but my father taking me along with him on his adventures that fanned the spark into a flame, that with little help from TV's Marlin Perkins and Mutual Of Omaha's WILD KINGDOM.
RR: Have you spent most of your time outside your whole life?
HL: Yes, I had the advantage of being exposed to the outdoors from my earliest childhood memories. I wasn't old enough to keep up and can still remember being carried on my dad's back through the marshes. I don't know, but I may have been around 6 years old. I feel that early start was a huge advantage I had over most kids who's only exposure to the outdoors came from some pseudo outdoors summer camp that was tightly supervised and controlled by inexperienced "camp counselors."
RR: When do you first remember becoming a "Naturalists?
HL: I feel I'm still becoming a naturalist. It's a lifelong journey of making the best judgments you can based on life experiences. Having the humility and capacity to alter our initial conclusions as life adds to our common denominators of information. It's an art of careful and unbiased observations, balanced with real life experience. One of the greatest naturalists I've ever come in contact with has no formal education. A "nature lover" can spend an unhealthy amount of time watching TV nature documentaries, have their nose in a book, or hold a Ph.D. in ecology and still be completely ignorant to what's happening to the natural resources right in their own home county or state. In order to make that pilgrimage of becoming a naturalists complete, you then must acquire a mechanism to share that knowledge in whatever capacity you have been gifted with people. Without passing it on, one cannot truly call themselves a naturalists. I've chosen the ecotour business and outdoor guiding as my primary method to share it and pass it on.
RR: How did you first get into biology and conservation?
HL: I chose to follow my passion at every crossroad in life. My High School guidance counselor tried to discourage me from this field since there were no jobs and the salary is beans. I just listened to my heart and kept on going.
RR: What drew you to the US Department of Fish & Wildlife?
HL: When I was about 10 years old I went on a ride-along with a biologist. We trapped and banded raptors for a day; I was hooked. As adults working with kids, we have no idea of how a brief insignificant moment to us can, in contrast, be a cauterizing life changing memory and pivotal moment if the life of a youngster.
RR: Can you share a little bit of what you do for F&W?
HL: My job is extremely diverse. I'm the only terrestrial biologist for three counties, and I help manage over 30,000 acres of unstaffed public lands that generate some very interesting challenges. Plus, when Mountain Lions kill pets or livestock, or bears break into cars, houses, chicken coops or orchards, or even otters in fish ponds, my phone rings and there is someone upset on the other end insisting that I come out and trap and remove the problem. Being able to communicate effectively with a wide range of radically diverse individuals to solve problems is mostly what I do. The glamour has faded now, and all the government bureaucracy in what I do has dampened the glow but I'm still in the fight. I started my side business Sacramento River Ecotours over 10 years ago to give myself the positive exposure with happy people just wanting to explore the outdoors with me. It's the elixir for my soul!
RR: What is the craziest call you've ever responded to and how did you handle it?
HL: Oh boy, that's a tough one. I have 24 years of accumulated stories of which I could write a book about [Ed. note: You should!]. It could be the lady who had 27 cats killed and eaten in one night by a Ropen, or maybe the 400 lb. bear under a house of dancing ladies who thought it was a pervert trying to come through the floor after them (I ended up coming face-to-face with that bruin in tight quarters the next day and didn't think I could move that fast going in a backwards direction on all fours). It could be the Mtn. Lion in downtown Fresno that the Police Dept. had surrounded with the Calif. Highway Patrol helicopter overhead; they all had their guns drawn as I went in to dart it and I remember telling them "be careful of your target guys, I'm going in," or the lady who took in an orphaned fawn and bottle fed until it was an adult. The mature buck would ride with her in the car down to get the mail and sleep with her Rottweiler guard dogs, and, as you might expect, the wildlife fairytale came crashing to an end, as they typically do, when the buck entered his first testosterone enraged rut and became aggressive and started attacking her and her dogs; then my phone rang! I can still remember her running behind my truck crying like I was abducting one of her kids as I took the buck away. Too many stories to pick, but those are just a few that pop into my mind as I'm writing this response.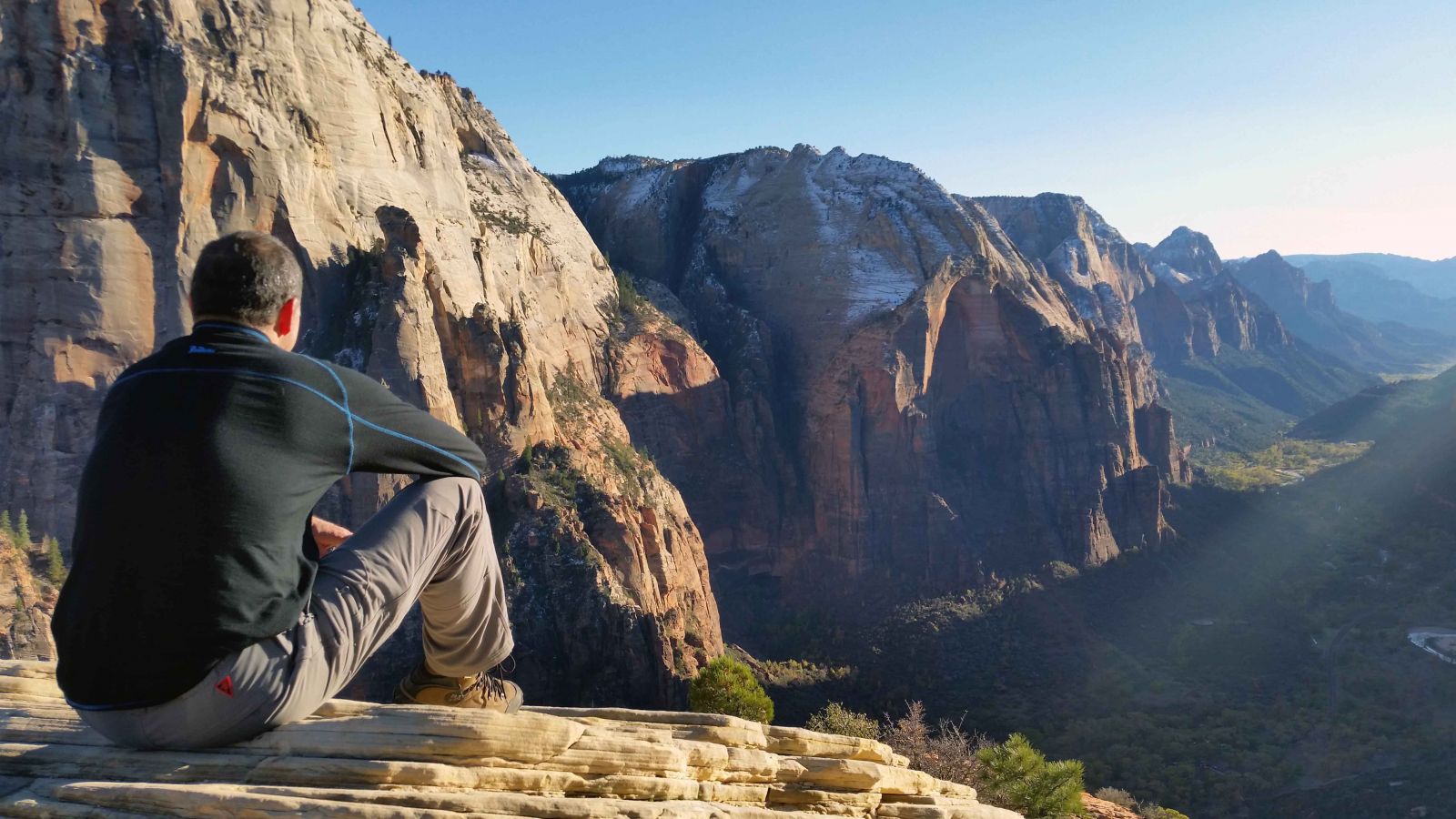 RR: When did you first get the idea to start Sacramento Eco Tours, and why did you want to do it?
HL: I went through an unfortunate divorce about 16 years ago that left me in a financial hard spot. I had three young boys at the time, one still on the bottle. I started guiding as a way to bring in extra money to make ends meet and get out of debt. I started small and simple, built and added as it grew. Diversified as other opportunities presented themselves, poured myself into the business that I believed in. The concept was simple: Incorporating my love of fine food, sharing my knowledge, providing adventure and excitement in peoples' lives, and creating magical ambience in unsuspecting locations. My business model is really about "Entertainment" more than education. They learn as a subconscious by-product of coming out for mostly a good time, but they leave with a deeper appreciation of what's happening around them that they may have taken for granted.
RR: How long is your average tour and what topics do you like to cover?
HL: Trips range from 3 hours to multiday excursions. I have a few standard trip packages that I list on my website www.sacramentoriverecotours.com ,however, I love doing custom trips for those who want something very special.
RR: Can you share a little bit about the Sacramento River watershed and ecosystem? What makes it unique? What draws you to it?
HL: The Sacramento River is California's largest river. It stretches over 450 miles. From Dams, volcanic geology, meandering fluvial geomorphology, to fine silts and rock free peat bogs at its terminus in the California Delta, it's an amazing place that has a species diversity unparalleled anywhere in the State. "The Sacramento River is one of North Americas last great nerve centers and ecological freeways that connects and sustains the movement of life for the entire west coast". (-Henry Lomeli)
RR: What kind of demographic comes out for your tours?
HL: I've hosted all types. Celebrities looking for an escape, grandparents hosting grandkids for the summer, "90 something's" wishing to take one last ride down memory lane, highly educated researchers and scientists, romantics seeking an unforgettable venue for a wedding proposal, world travelers passing through, groups of friends just wanting to reconnect, book clubs, locals bored with the ordinary weekend list of things to do, wheelchair mobility impaired individuals that want adventure…I've taken so many types over the years. There is no typical guest.
RR: What do you do when work ends, how do you spend your time for pleasure in the outdoors?
HL: I'm asking myself that same question. I've built a business that has the potential to never really end. The demand and newly emerging opportunities exceed my energy and availability since I still have a "day job", so I'm beginning to look for the right group of energetic and talented individuals that wish to learn the business to help take over until I retire. When I do crave a get-away from the daily routine, I keep it simple. I have found only two things that completely take me away; fly-fishing and mushroom hunting. I do so alone, where the only questions being asked of me are those that I ask myself in the solitude of my own thoughts.
RR: How does RailRiders make your work and play better?
HL: My dear friend Ted Ruffner, who lives in Florida, introduced me to RailRiders clothing. I took RailRiders as part of my clothing choices to Alaska during my Discovery Channel survival series on Kodiak Island. I select gear that is comfortable to wear on a daily basis without compromising functionality and durability. RailRiders brings it all! I'm now waiting for the RailRiders pajamas to hit the catalog, because when people make their living in outdoors, we tend to sleep as hard as we play!!!
You can find Henry and contact him about eco-tours at www.sacramentoriverecotours.com. Hope to see you out on the river!