Jared Zissu of Fly Lords: Fly Fishing All Over the World
Jared Zissu founded Fly Lords, a social media and content brand, as a place to share his vast collection of professional and amateur fly fishing photography on the web. He developed an large following that has, since graduating from college last year, enabled him to put together a number of expeditions to the far reaches of the fishing world: the jungles of Bolivia and the salt flats of the Atolls in the Seychelles. We sat down with him to talk about his brand and what makes fishing expeditions so fulfilling.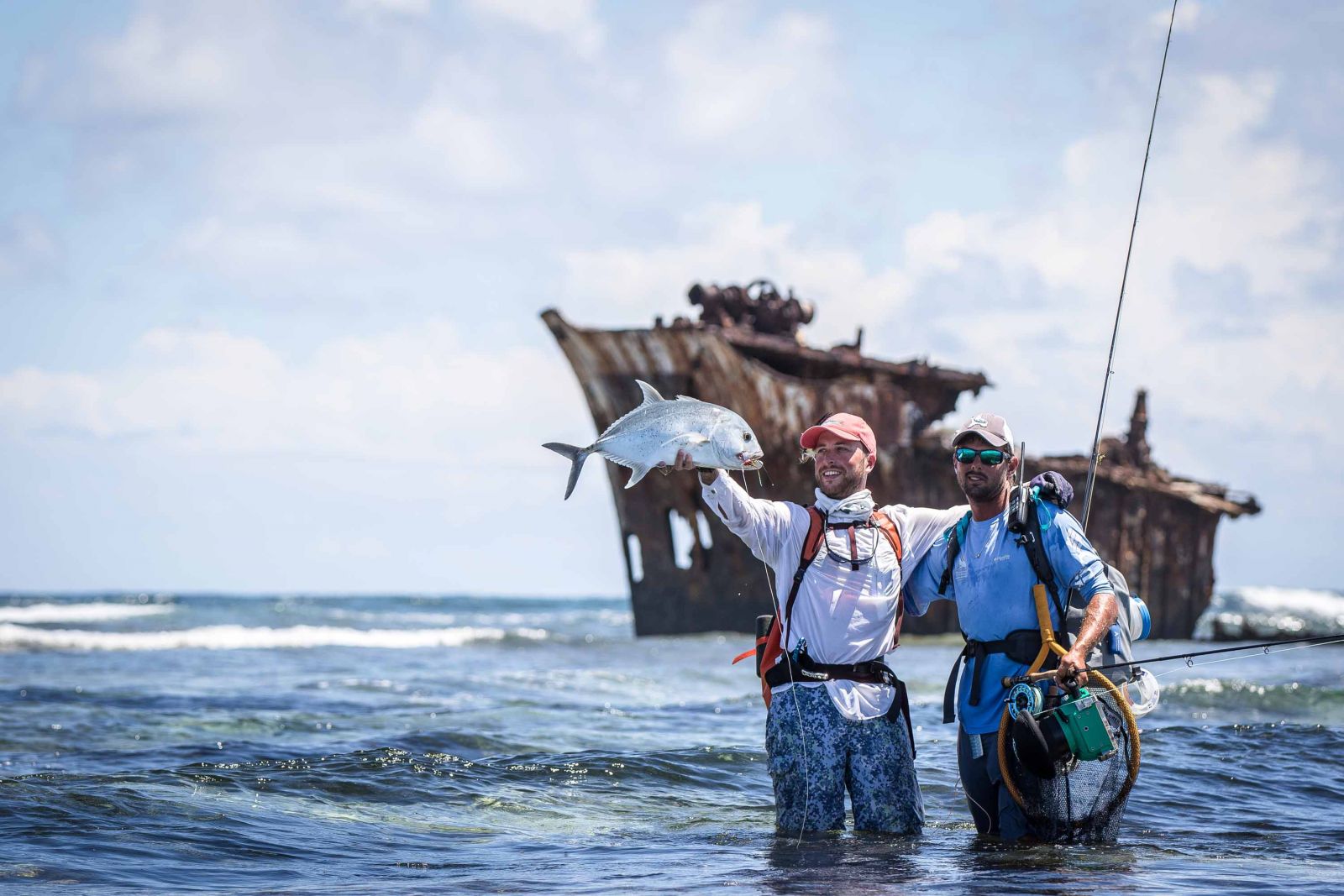 How did you start fly fishing? Was it something you started in your youth or something you discovered as an adolescent?
I started fly fishing my freshman year of college. I went to a small liberal arts school in Sewanee TN, with a 13,000 ace campus sitting on the Cumberland Plateau. We had a student body very passionate about the outdoors. At school I became a fire fighter on the Sewanee Volunteer Fire Department. A few of the upperclassmen had been guides in Alaska during the summer and they took me under their wing. I watched, I listened, and slowly I learned.
What is your fly fishing philosophy? Are you a pure catch-and-release guy or do you enjoy bringing home dinner?
I definitely believe in catch and release fishing. That being said, I am not against bringing fish home for dinner If the fishery is properly regulated, or if your stranded on a deserted island… In all seriousness, I think it's important for people to treat fish with as much respect as possible.
One good rule of thumb is, hold your breath when the fish is out of the water, when you need air make sure the fish is back in the water.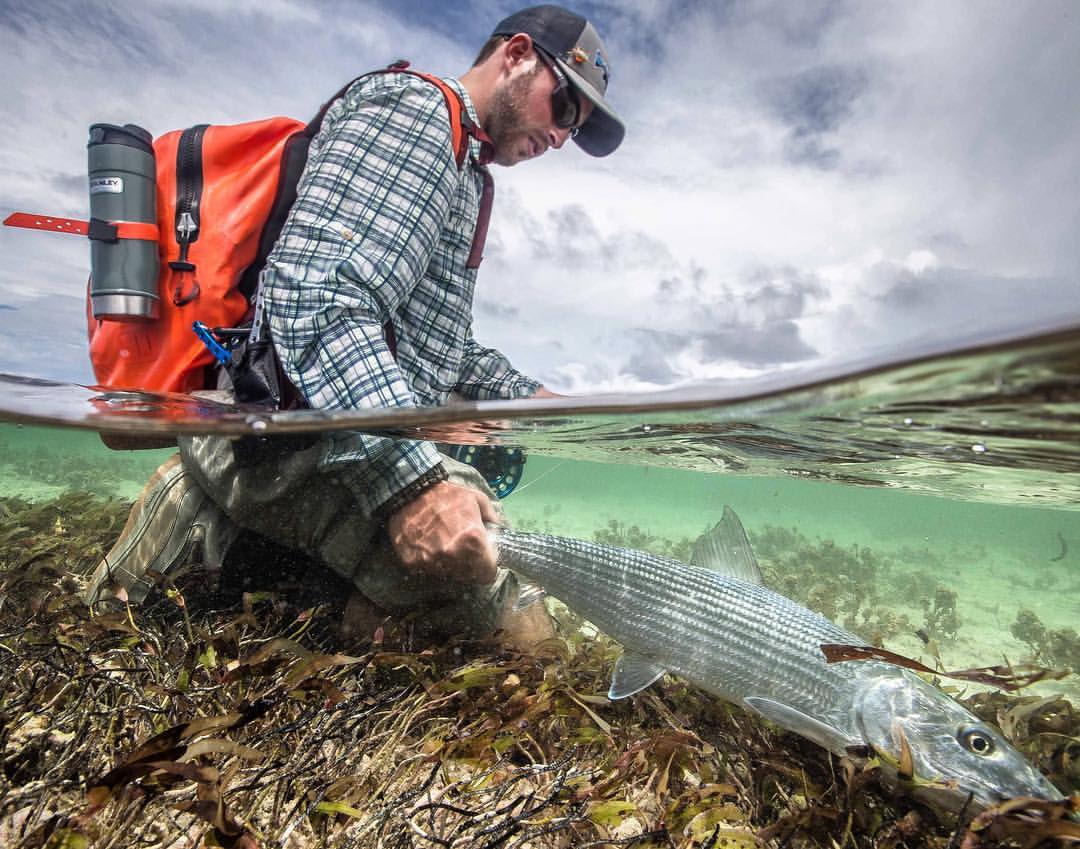 When did you start FlyLords and what was your initial goal with the Brand? How has that changed over time?
I started FlyLords the summer after my freshman year of college. I felt like I was annoying all of my high school friends with an excessive amount fish pictures, so I decided to start a separate account. Instagram was just getting started, and I became one of the first accounts to start publishing content from amateur photographers. The brand is always changing, but one goal that has remained the same since day 1 is to provide entertaining, high quality fly fishing content to our followers.
How did your college experience, with both internships and starting a club, influence your desire to turn fly fishing into a career?
It's been a crazy ride and an incredible learning experience since the first day I picked up a fly rod. My passion for fly fishing and my passion for sharing incredible content have both fed into the creation of a monster. During my summers in college I spent time working with Orvis–my first job was in the Orvis retail shop on 5th Avenue in NYC. I would fit finance guys into waders in the morning and teach casting lessons in front of the NY public library in the afternoons. The following summer I was hired as the Social Media intern at Orvis's headquarters in Manchester Vermont. This is where I learned about finding, curating, and sharing high quality fishing content. At school I started the first fly fishing club and always tried to get my peers involved. This constant focus on the sport ultimately led me to try and turn fly fishing into a career.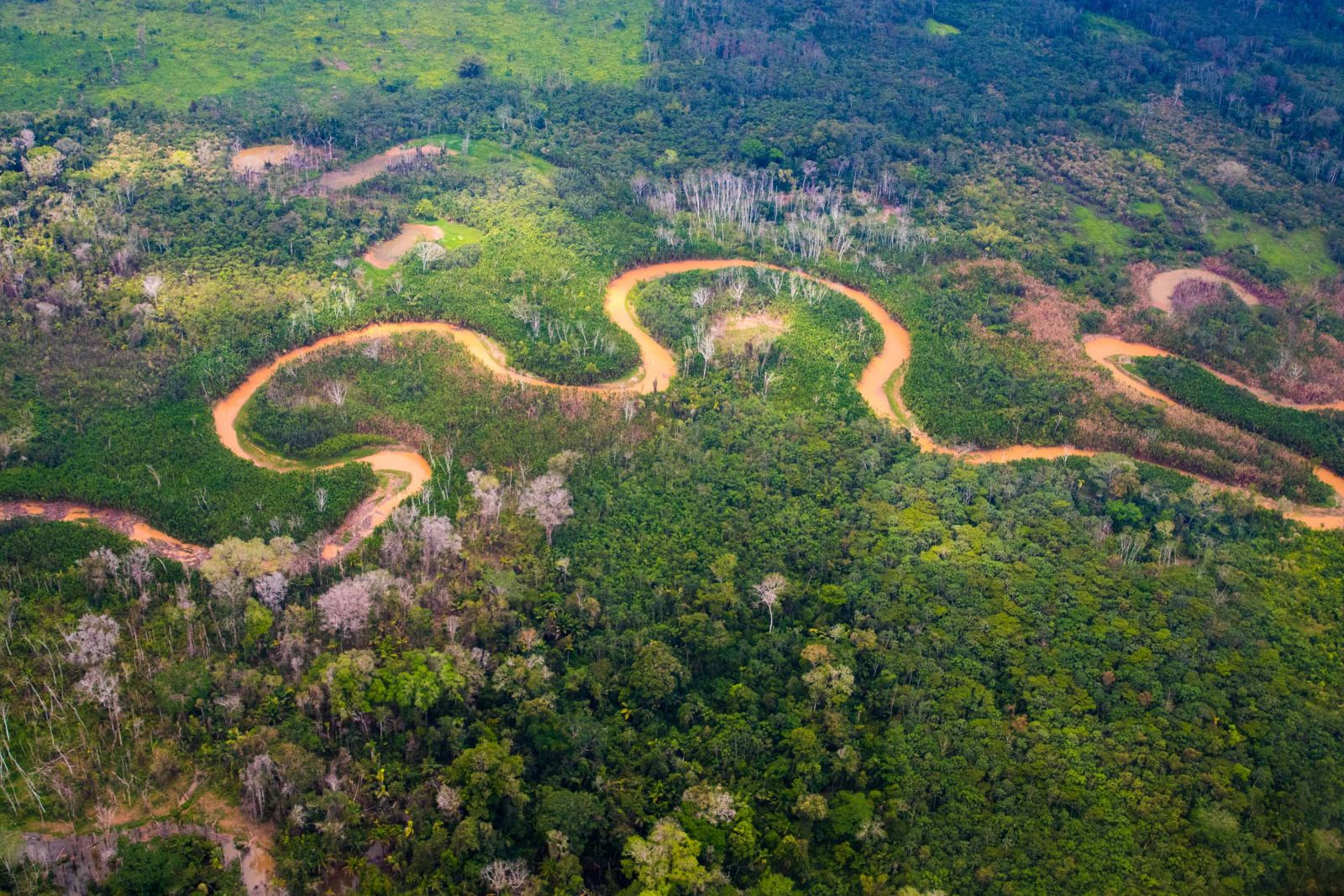 How did you first start thinking of FlyLords as a business? What were some challenges to getting your projects started?
First and foremost, Flylords is a channel delivering fly fishing news and stories. Now that the following has increased to such a high number, the pressure to keep high quality content consistent is even more important. In order to keep that flow of content it's essential to run the feed like a business. It went from a passion project into a business project… It takes a LOT of time and hard work to make everything run smoothly, eventually turning into a full time job.
Has your vision for FlyLords changed over the last year, since graduating?
The vision is always changing. One consistent goal has been to inspire new people to get into the sport. We want to try and make this sport look as amazing as possible, so we try to convey the best stories on a daily basis.
What have been the most rewarding facets of being able to use flyfishing as a business venture?
The destinations that this sport takes you and the incredible people you get to meet along the way have been some of the most rewarding facets of this venture. Not to mention, being able to cross some bucket list destinations off the list much earlier than expected. It's a very tight knit industry, you get to meet everyone, and it's a perfect learning experience for how industries run on larger scales.
You went to Bolivia with the Provo Bros this fall. What were the highlights of that trip? What is special about fly fishing in Bolivia?
That trip was just insane. I definitely took a HUGE step out of my comfort zone for that one. Bolivia is about as raw as a fly fishing adventures can get, but that's also what made it so incredible. It's one of those trips where you step off the plane after two weeks in the Jungle and you feel like a new person. I have looked up to the Provo Bros for a long time now. I had actually written two blog posts about them before I even considered being on the same trip as them. Getting to learn from experienced videographers was definitely one of the highlights. Being in the Jungle with my high school roommate Scott Montross was another highlight. Catching a Golden Dorado was definitely up there.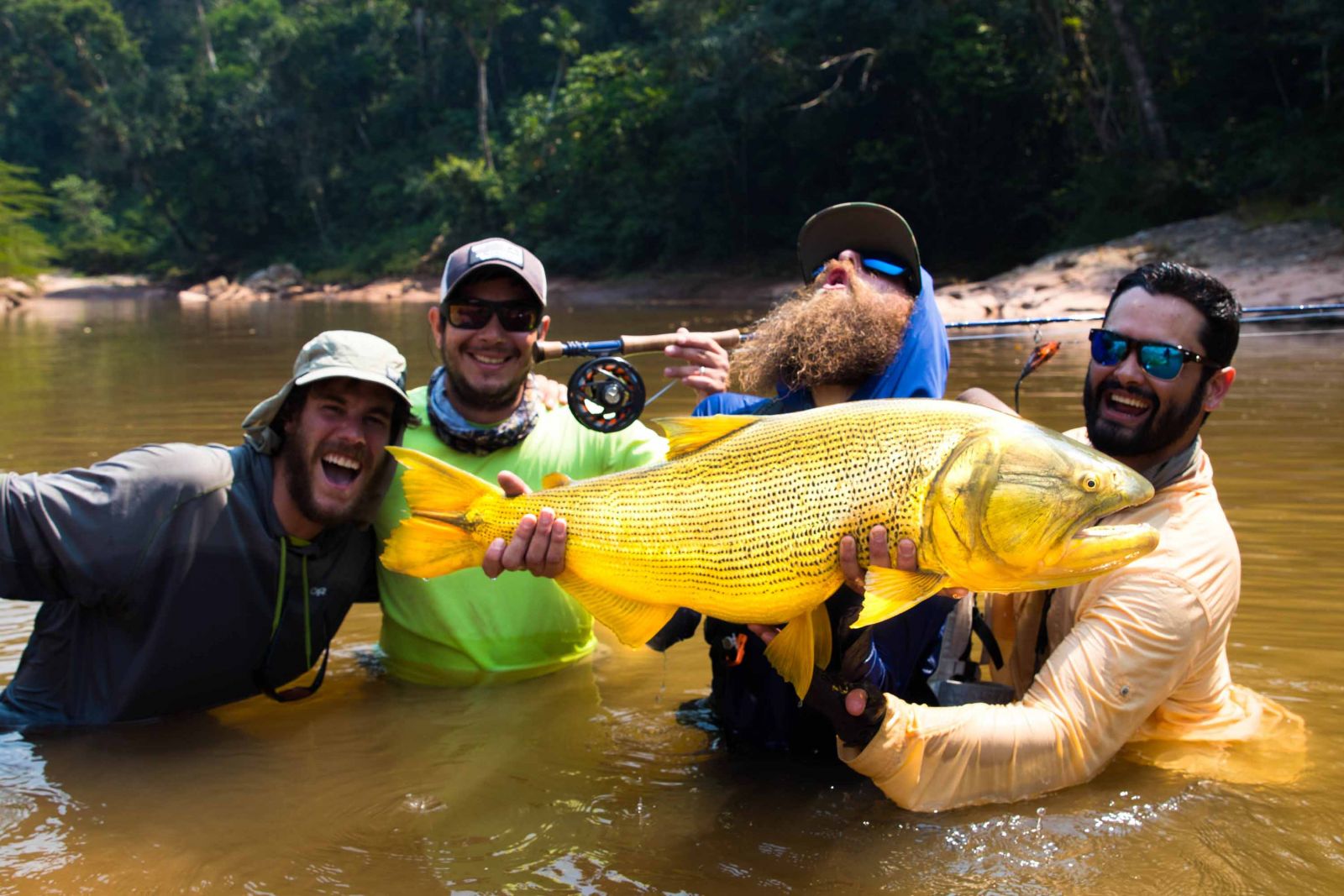 How would you compare fly fishing in Bolivia with the fishing you do here in the States?
It's a different world out there. Fly fishing becomes such a small part of the journey when you embark on an expedition that takes you far away from civilization. Some specifics: we used wire leaders in Bolivia, 8 - 10 weight rods, massive black streamers, and we were often blind casting to fish in murky water. Stream fishing back home is about small flies, delicate dry fly takes, and site casting to rising fish. So it was quite different.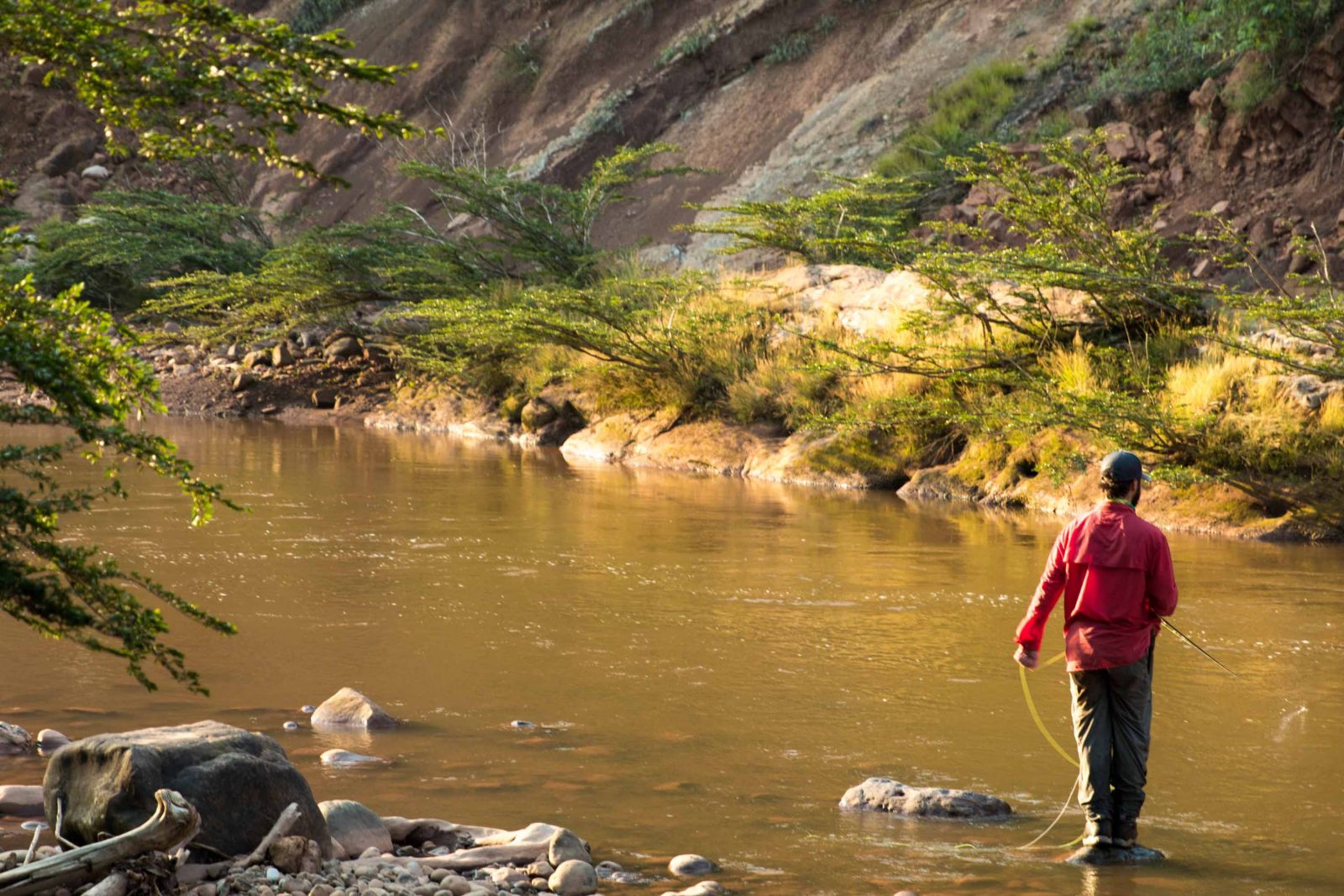 You also went to the Seychelles with Alphonso fishing company. What was fishing in the Seychelles like?
I think the Seychelles could be the best saltwater fishery left on this planet, or at least with an established lodge operating in its location. That was truly a trip of a lifetime. After traveling to the other side of the planet, we spent the first week on an 85ft catamaran in the middle of the Indian Ocean. We were targeting Giant Trevally on the Cosmoledo Atoll - the premier GT destination on the planet.
The second week was back on Alphonse Island where we targeted an endless array of species on the majestic flats of the St Francois Atoll. This trip I worked with another photographer named Joshua Hutchins. Josh is another person who I had written a blog post on before I met him. Josh, or @Aussieflyfisher, is a truly incredible photographer, a great mentor, and now a great friend.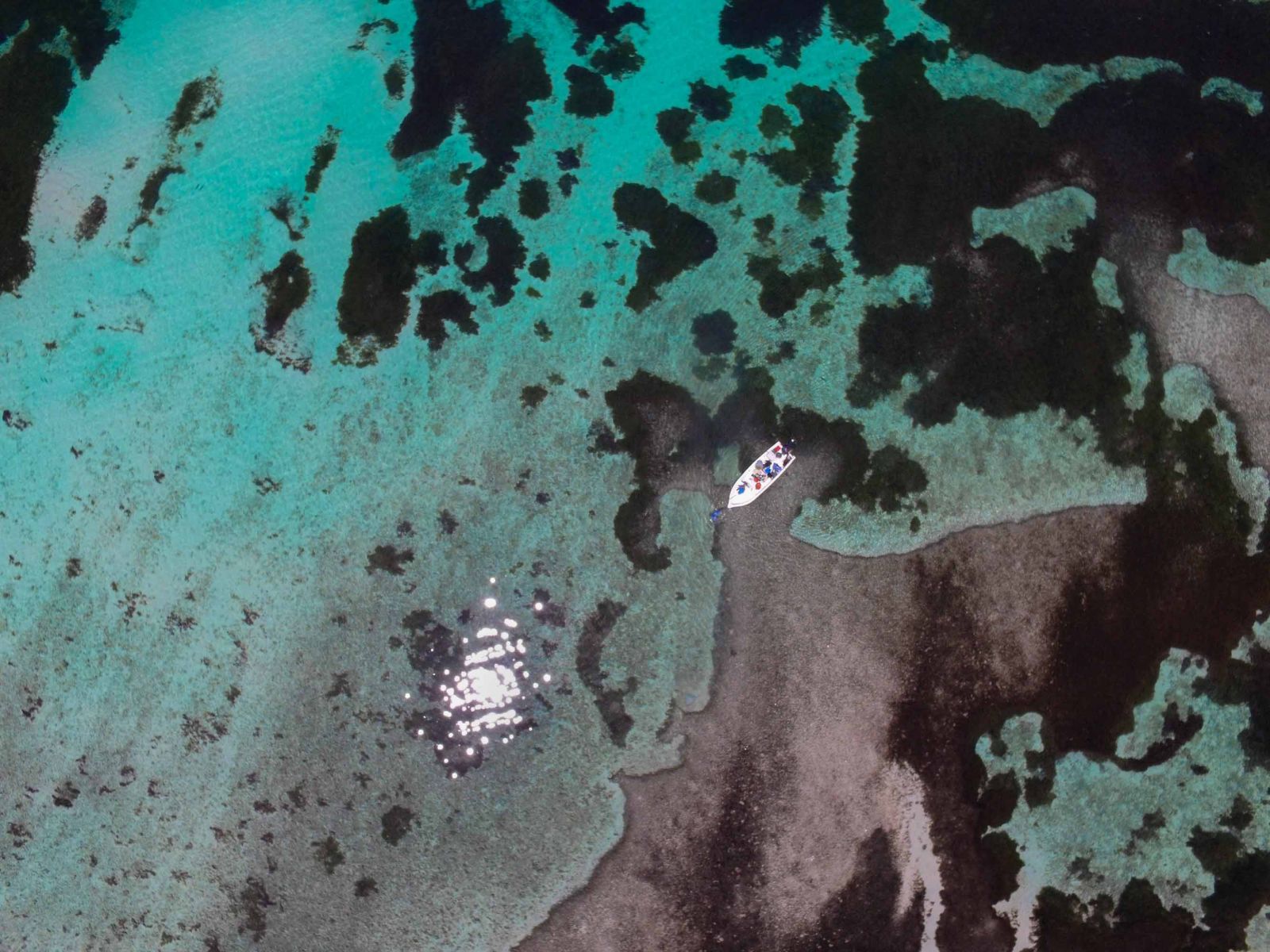 What are the major challenges of fishing an atoll vs fishing a river? Which is harder? Which has better fish?
You are comparing two different beasts. As soon as you get into saltwater you are dealing with tides, boats, wind, sand, salt… Your tackle gets bigger; your casts need to be longer. They can both be technical in their own way, but you have so much more to think about once you enter the salt.
What were the highlights of the two trips, and did you enjoy fishing with the guys who brought you along?
You definitely begin to connect with people on a much deeper level when you spend a few weeks isolated in a remote destination. It's always an interesting learning experience working with new people. I made some incredible friends on both trips.
For those assembling future trips: what do you bring to the table that is essential for a flyfishing expedition?
Preparation. Learn about the fishery, and pack the RIGHT gear. Always prepare for the worst; you can never be too prepared on a fly fishing expedition, especially when you are worrying about camera gear on top of fishing gear.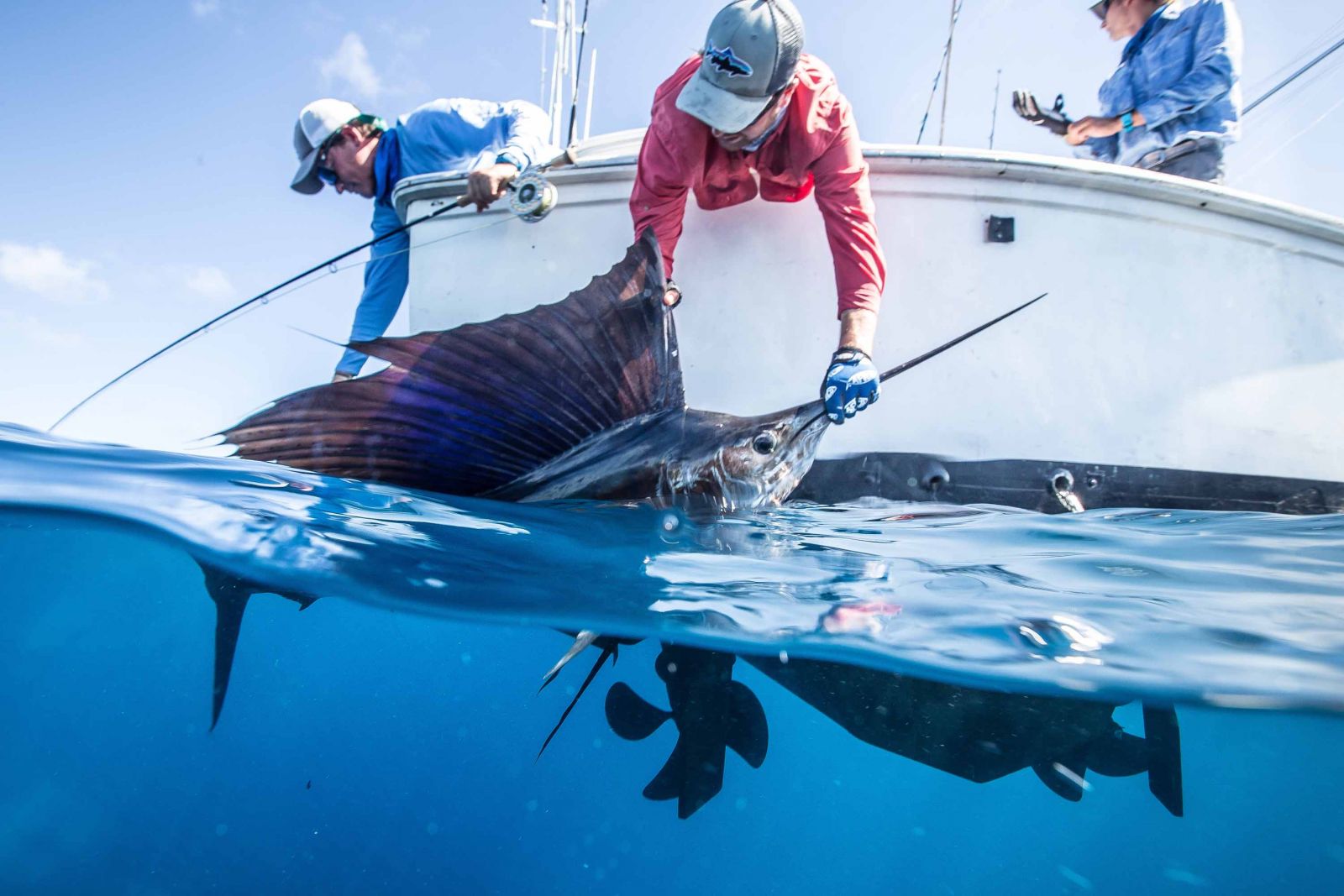 How do you see the future of FlyLords unfolding? What is the next step for you?
I will be on the road from January to April traveling and promoting the F3T fly fishing film tour. It's going to be another crazy adventure, just inside the United States this time. I will be running Flylords while I am on the road, and hopefully sourcing awesome stories from all across the country. I hope to have some more artist collaboration, T-shirts and hats, available while I am on the road. When the tour finishes I am looking to get some more exotic trips lined up. Maybe a Flylords original series as well. The content will get better, the adventures will get more remote, and our team will grow.
Do you have any advice for people out there looking to build a outdoors-based social media following/business like you have?
Work hard, always get permission if you are sharing other peoples content, put in your time and try to have the best possible reputation with whomever you work with. Don't be afraid to think outside the box; this is an industry that is always changing. Last but not least, don't get discouraged if you get turned down by 10 different sponsors. Keep your head up and if you work hard enough, and are talented enough, someone will notice you.
Finally, how do RailRiders fit with the FlyLords mission and help you do what you do?
First off, the RailRiders gear is simply incredible. I think they make some of the best adventure fly fishing clothing on the market, and that's what drew me to the company in the first place. Since my first expedition to Christmas Island in 2015 to my latest trip to the Seychelles, RailRiders has supported the Flylords dream to create beautiful content in unique locations. Our trips simply would not have been possible without the support of John and the RailRiders team. I am extremely grateful to have the support of such an amazing brand.