King of the Weekend Warriors
London's own Marek 'Maz' Nusl is a marketing strategist by day and a hardcore adventurer by night. His blog, Doin it Online, attempts to prove that adventuring doesn't need to be a full time job. He seeks to inspire others, like him, that sit in an office all day to go out and do it live. He has explored all over Great Britain and Europe. We sat down with him to talk about his weekend warrior lifestyle and some of the cool expeditions he has planned for the future.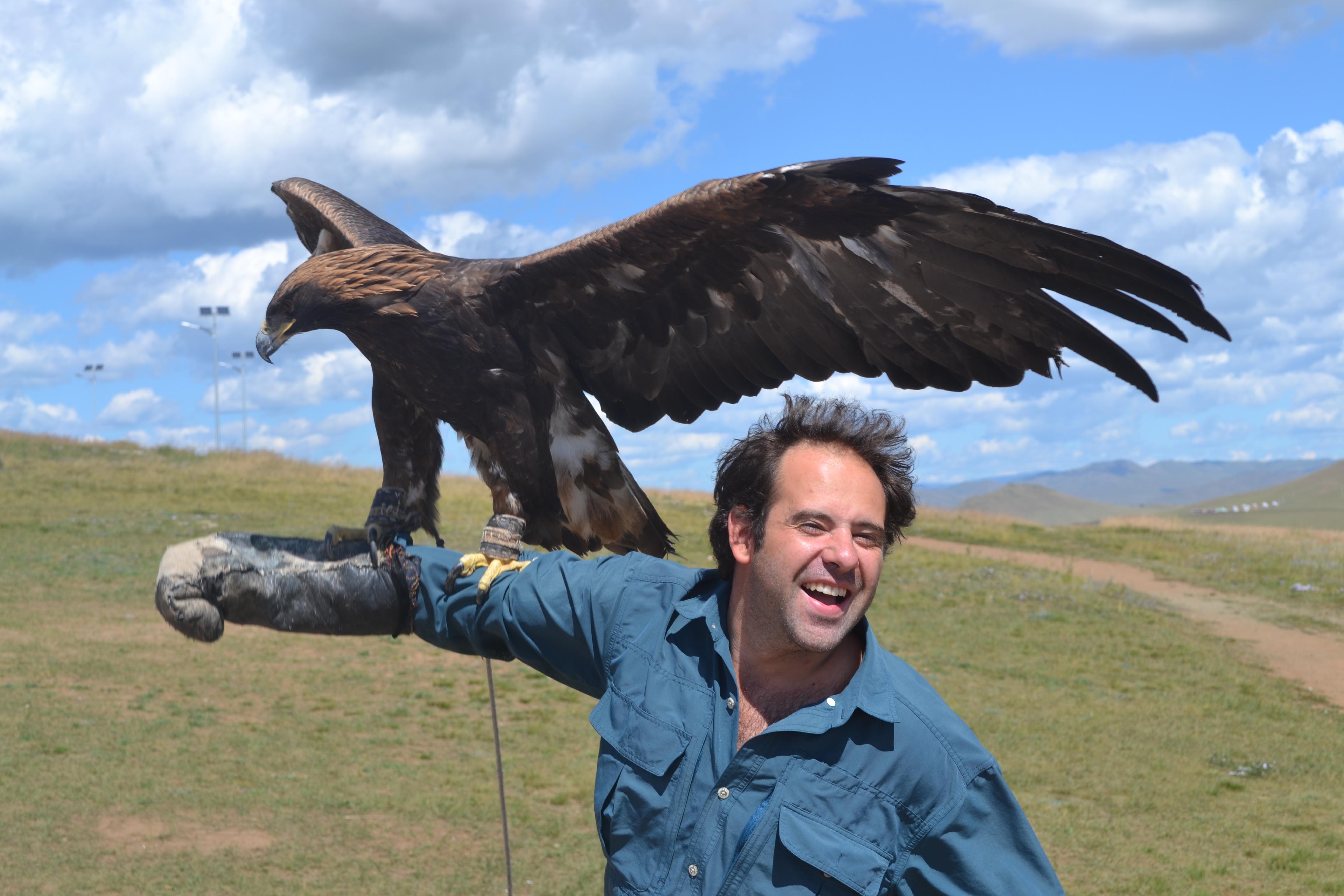 Maz during the "Mongol Rally," where he drove from London to Mongolia in a beat up old car.
RR: What is your day job like?
Maz: I work in Marketing for a training provider in the Education sector. I design various marketing collateral. I'd much rather be outside not wearing a suit. It does have its good points, predominantly it pays for me to have a good time hiking mountains or driving around the world. It's a means to an end.
RR: When did you discover your passion for adventure?
Maz: I was quite lucky as a child, My parents brought me abroad a lot. Then I went to uni where I didn't do as much traveling, but as soon as I finished I drove a car to Africa. So I'd say 20-21, and that was when I started planning little trips. There are lots of places that will do it for you, which I couldn't afford, and I'd sit down and work out doing it myself for a lot cheaper.
RR: What was your first major personal expedition?
Maz: It was very low budget. We bought a car for 300 pounds, a Volkswagon golf. It was about 13 years old, maybe more. Maybe twenty years old, we drove it 4000 miles through the Sahara over three weeks, over Christmas vacation. That was when I realized that you don't need a 4x4, you don't need millions of pounds backing you, its quite realistic to do things on your own.
RR: What are some of the coolest places you've been?
Maz: Most recently, my drive to Mongolia was absolutely epic. The mountain regions of Jordan and eastern Turkey were mind blowing. We also drove through Kyrgistan which is about 90% mountains which is amazing because we don't have anything like that in the UK.
I'm a big fan of trekking peaks, and three years ago I organized a three-peak challenge to climb three of the highest peaks in Europe. Not the traditional ones, like Mont-Blanc, but we did the highest peak in germany, the Zugspitze, which is about 2700 meters, Mount Olympus in Greece, where the gods live, and Mount Teide, in Tenerife, an island which belongs to Spain, that is over 3000 meters high. It's a massive volcano, and is Spain's highest point. That was the first big challenge of the summer. Then we went to Africa to climb north Africa's highest mountain which is over 4000 meters.
RR: How do you feel adventuring in your off-time effects your everday life?
Maz: I probably think about adventuring at work, when I should be working, more than I should. I haven't been caught yet but I'm sure people know because they read my blogs. I'm sure they suspect that when it appears that I'm working that I'm actually planning my next trip. It makes me a lot happier at work, I love planning as much as I love adventuring, so It really chills me out. Everyone needs to have a way to relax. Some people go out to have a [cigarette - british colloquialism removed], I like to plan my adventures. Keeps me sane, really.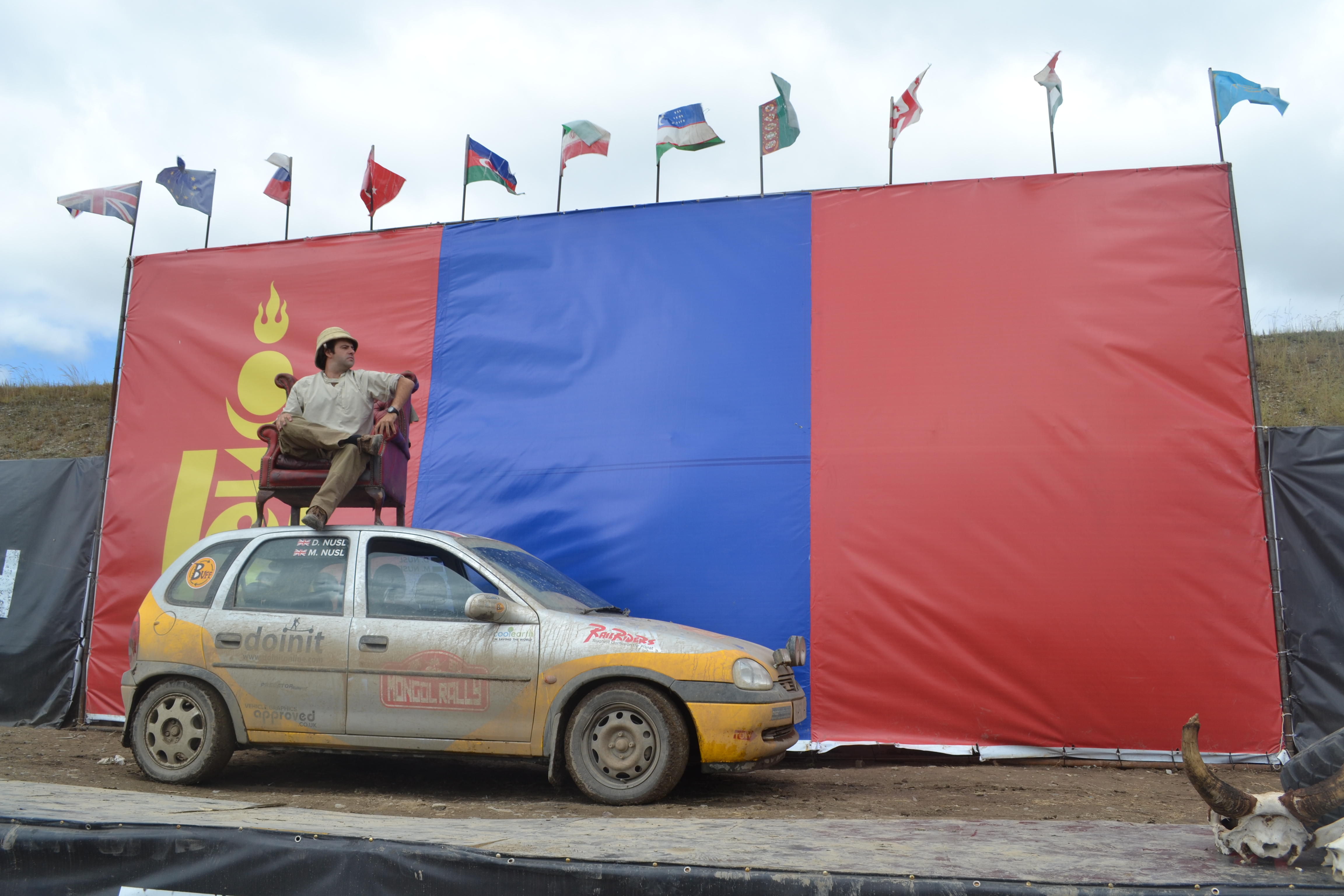 RR: Did you ever just want to quit your day job and try to adventure full time?
Maz: Well, today, probably about three times already. It's quite a high pressure job so it does come up, but then I have to bring myself down a bit and think, unfortunately, I need money to go on these adventures. It's great touching base with people like [RailRiders] to keep things fresh and help spend less on gear for our adventures.
RR: What was the purpose in starting Doinit?
Maz: I set up the website about two years ago. My friends said I really need to blog what I do. A lot of travel and adventure out there, like the Bear Grylls you see on TV, is a bit misleading because those people have a lot of back up. I'm just an average guy trying to see the world and I think the world would be a much better place if everyone did that. People tell me they wish they could do what I do and that's the point: you can. You don't have to take a week off, just a few days on a weekend. I would leave work at 5 oclock, drive to northern Scotland, have a few beers, do some mountaineering, and then Monday morning I'm back to work.
RR: What has been your favorite adventure for doinit.com?
Maz: As much as I love climbing and hiking, I have to say driving the car to Mongolia was a lot of fun. It was quite emotional, at times it was miserable, at times we didn't feel well. Just the sheer amount we got done in a month. We went through about 19 countries which is amazing, because I know people who haven't gotten half that many in their entire lives.
RR: Can you give us a preview of what you have planned next?
Maz: There's four that come to mind at various lengths. Something that would be a week would be flying to Iceland and doing a popular hiking route… I couldn't even pronounce it. I really want to climb Turkey's highest mountain because its taller than anything we have in Europe and not a lot of people go there. Coincidentally it's always where Noahs ark would have settled, but I want to go there because it's really high. Over 5000 meters.
There are two things I wanted to do in America. One of them is the Dalton highway in Alaska (from ice road truckers). I'd love to drive it myself during the summer. Not during the winter, I'm not suicidal. More difficult to plan is, I'd like to climb the three highest peaks in the continental us. Mt Whitney in California, Mt Albert in Colorado, and Mt. Ranier in Washington. But I want to do it in a time limit – in a space of a week. I would have a team when I climb, get driven in a Winnebago while I sleep before the next peak. I'd like to tie it in with a charity – an American charity – I have a friend from the US who died a number of years ago in an accident. It's called Kyle's foundation and I'd like to help them raise some money.
RR: Any suggestions for aspiring weekend warrior adventurers out there?
Maz: You don't have to go too far. There are amazing things that might just be a couple of hours away. To make the most of your time, go online and see if there's any high points (or whatever you do) within a few hours. The more time you can spend out there, the more confident you get with your adventuring skills and it's more fun.
RR: How does RailRiders help you keep "doinit?"
Maz: I really love your clothing line. Being in marketing, I love the brand, but I love the clothing itself. I'm a sweaty guy. I love that it's a thin fabric. It dries, it's well ventilated, tough, and they look pretty smart, so you look good in your adventure pics. Jammin' shorts are great, so many pockets, the eco-mesh shirt is great because of the chest pocket for my passport. Whenever I go away that's the stuff I pack.
Follow Maz on his blog, http://doinitonline.com/, to keep track of his adventures and read some great stories!