Mark Melnyk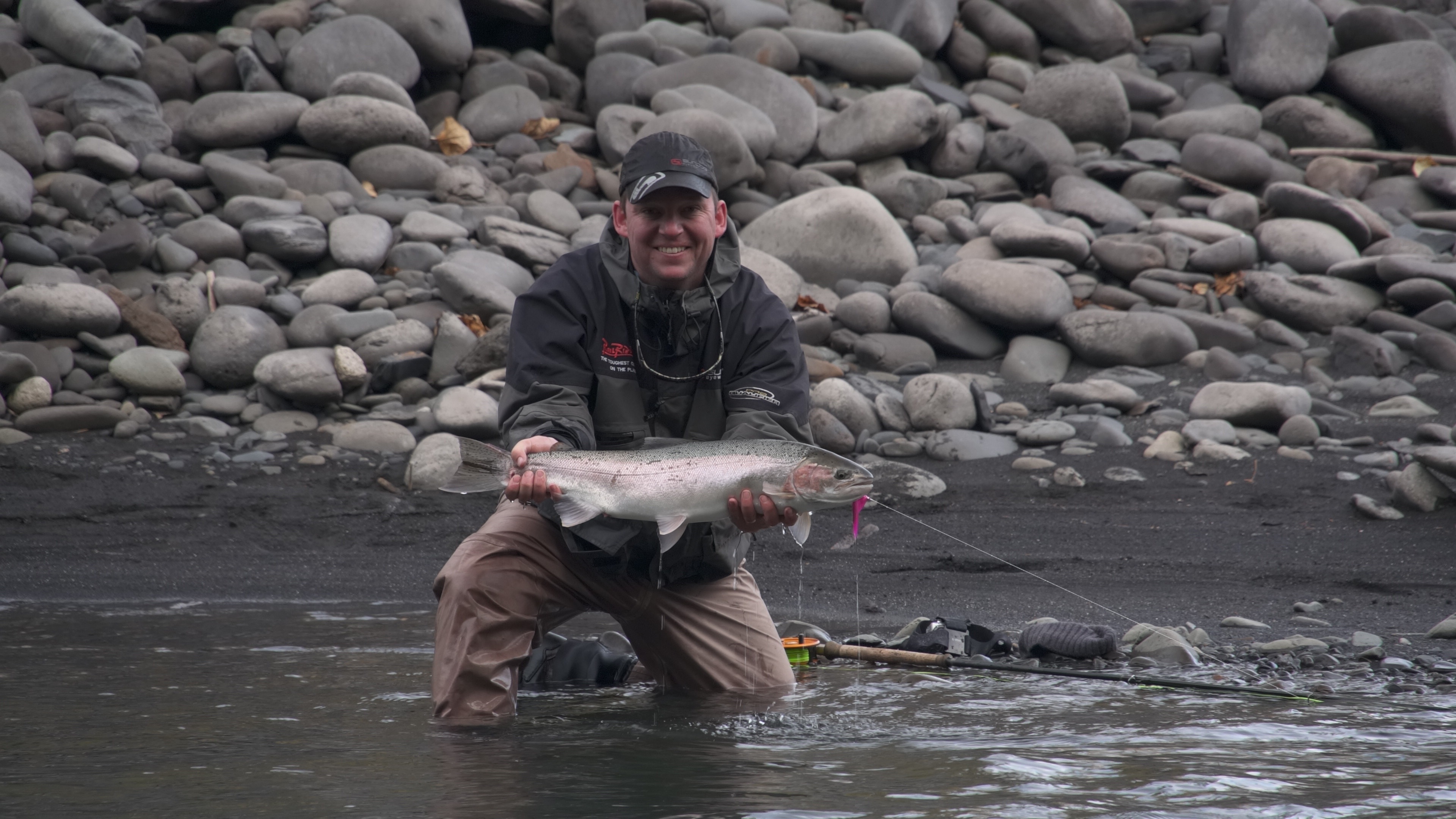 If there is one indivudal who can make or break you fishing trip, it's obviously your fishing guide. Really, who else is there to blame when things go wrong?
Didn't hook a fish? Guide's fault.
Terrible weather and rough seas induced vommiting? Guide's fault.
Watered-down drinks at the resort? Definitley the guide's fault.
Heroically, one man has stepped up and staked his reputation as a fishing professional to bring to light just how difficult a fishing guide's job really is.
His name: Mark Melnyk.
Mark is the host of Guided on the World Fishing Network
1) With the debut of Guided, you've officially joing the ranks of Canadian television roalty. How'd you get into TV production and hosting?
My Dad is a Canadian sports broadcaster so I've been around TV all my life and started my TV career with TSN (The Sports Network). I have jumped around Canadian TV stations over the past 18 years working for TSN, Animal Planet, CTV, OLN and most recently WFN (World Fishing Network). My then boss at WFN knew my father and was curious if I could be in front of the camera instead of behind and gave me my first break... that was 6 years ago. We've been chasing fish all over ever since.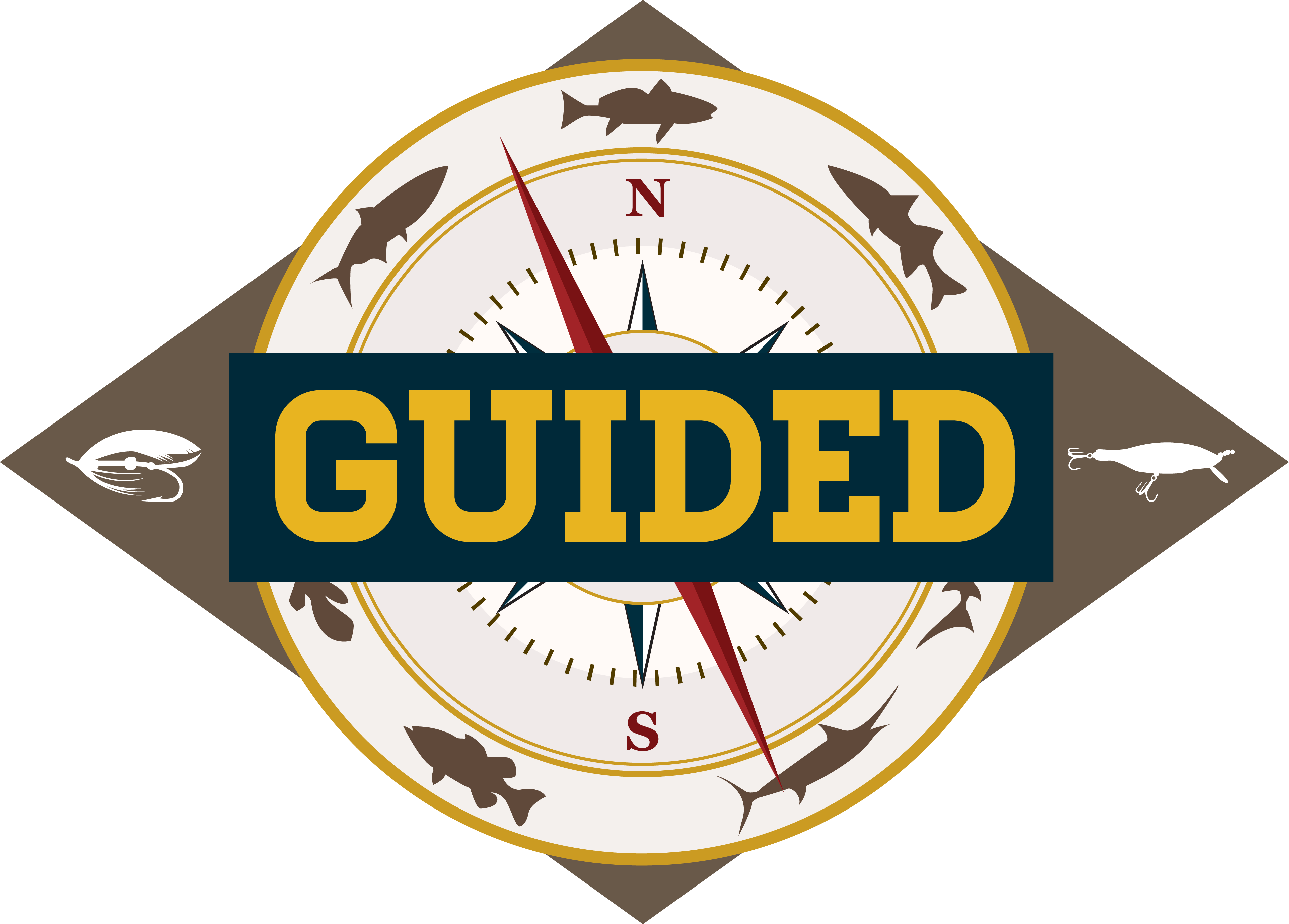 2) Tell us a little bit about the premise of Guided. Where did you come up with the idea?
Guided has been an evolution starting out with Reel Road Trip a travel-log about the who, what, when, where and why to fish in specific regions across North America and the Caribbean. That show morphed into Reel Fishy Jobs, a hands on look at the jobs in the fishing industry. Our guide Reel Fishy Jobs shows seemed to really resonate with viewers and the feedback was incredible so we decided to mold the show around the guide characters of the fishing industry. That's where we are today - showcasing the oft eclectic guides of the fishing industry! Believe you-me it's a RIOT!
3) Given your recent experiences, do you have any tips for clients when hiring a guide? (What should they look for, what questions they should ask, etc.)
In my opinion, one of the best resources to help in vetting a guide is the internet. You can tell a lot about a business based on how their web presence looks. Im not talking about technical web stuff, Im talking about accurate fishing reports, photos and information. For sure, go to the gallery page and look at the photos of recent catches and sure the fish are great but dig a little deeper and look a the condition of the boat, the rods and reels etc. Those photos will tell you the age of the equipment and how the guide looks after their gear. That small tip can be a big clue to indicate the kind of day you'll spend with that particular guide. If the boat and gear look well kept, chances are you're on with a reputable guide. Another great avenue in choosing a guide is to go to the web site of the International Game Fish Association. The International Game Fish Association is a not-for-profit organization committed to the conservation of game fish and the promotion of responsible, ethical angling practices through science, education, rule making and record keeping. They have IGFA member guides that are all like minded and very knowledgeable.
4) What type of fishing do you enjoy the most?
In all honesty I love to fish for anything that swims. Be it pan fish or 1000 lb blue marlin, if I'm on the water, I'm a happy man.
5) What are you top locations to fish?
Now that's not a fair question. I will give you area's but not locations. The Caribbean is incredible for fishing in shore and nearshore as well as offshore in saltwater environments. The islands of the Bahamas provide fishing opportunities almost unlike anywhere else i've been. My home country of Canada also has ample saltwater and freshwater fishing opportunities. My favourite place to fish is my home waters of Georgian Bay. Teeming with Bass, pike, musky, walleye and almost countless others, it's where I learned to fish and home to me.
6) What was it like traveling and working with John for a week?
John is a very focussed individual. He knows his limits which is a key characteristic for anyone in the outdoor adventure world. We had a lot of laughs, we fished a bit together and really enjoyed each others company. I was happy that John could see what it is exactly that goes into making a tv show. 20 hour days, being at Mother Nature's whim and dealing with creatures that are as unpredictable as they come. I think John walked away with the sense that fishing can truly be extreme and an adventure unto itself.
7) John gave you a "C" for your guiding. What do you give John's fishing skills?
Fly fishing is a difficult sport. The fact that John has decided to pursue it as a recreational avenue speaks to his character. It's not easy! John is an intermediate fly angler and, like me has a lot to learn about the technical nuances of fly fishing. He witnessed fly fishing inshore for bonefish, nearshore for Permit and Tarpon and offshore for Pelagics such as Mahi-Mahi. Johns eyes opened up to the fact that you can fly fish for any species. I think his education has just begun.
8) You've been rocking RailRiders for 6 months now. Why'd you chose our equipment, what are your favorite pieces, and how do they help you out while fishing?
RailRiders provide me with the protection I need while on the water, plain and simple. Sun, wind and soaring temps can hinder a good day's fishing in no time flat if you're not wearing the proper clothing. Advanced venting, lightweight material and full body design coupled with the fact that they dry quickly make them my clothes of choice. Bone-flats shirts and Rampage shorts are my favourite RailRiders clothing items.