A New Lodge: Anne Mitchell
Anne Mitchell grew up fishing the rivers of West Virginia. An avid sea kayaker, fly fisher, snowboarder, and nature enthusiast, she will be opening a new lodge in Marlinton, WV, in the spring of 2014. Knapp's Creek Trout Lodge will offer homecooked meals, a family feel and a nearly limitless assorment of outdoor activity options so that you can effortlessly enjoy the beautiful wild of West Virginia. They can be found at knappscreektroutlodge.com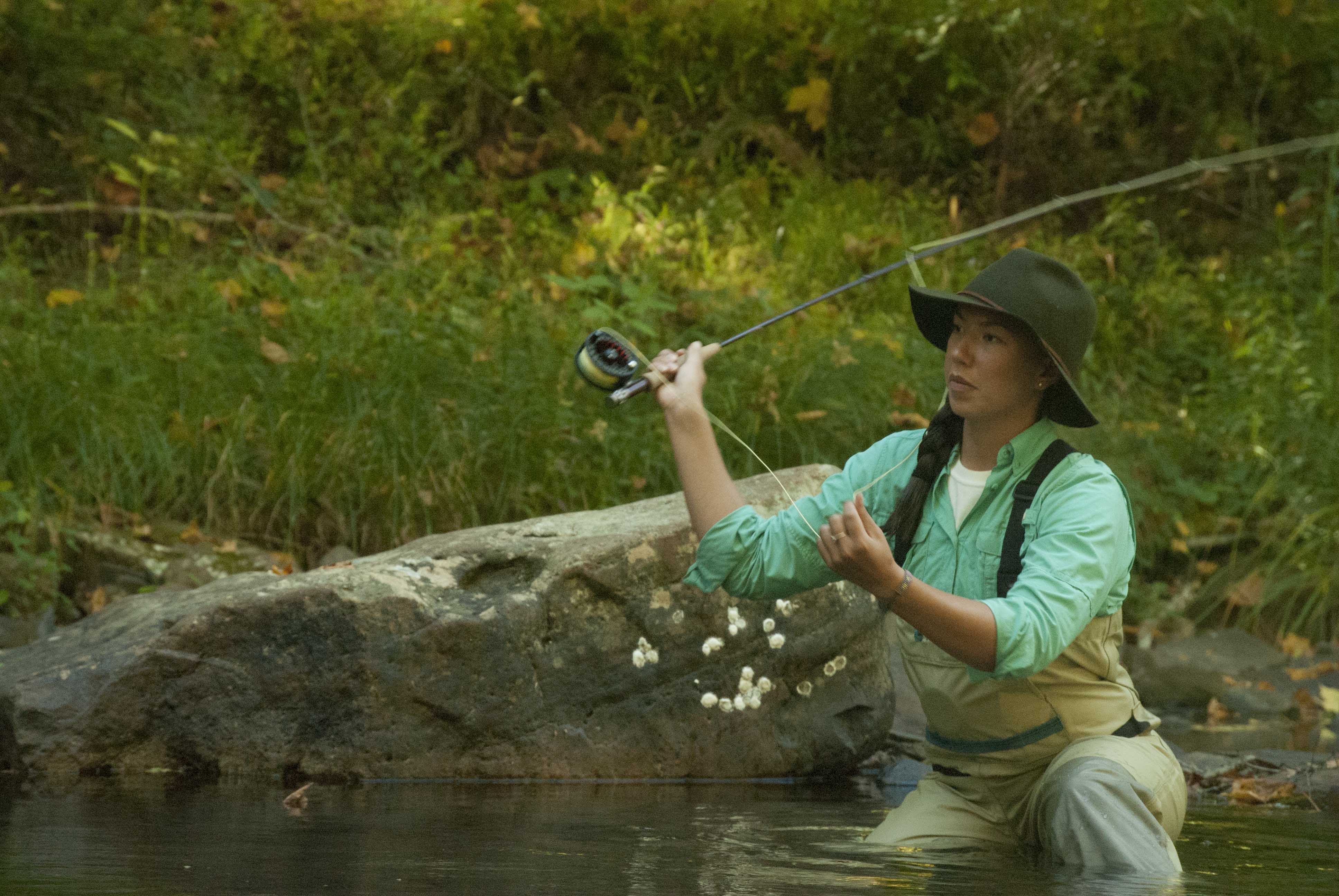 RR: What connects you to the outdoors – how did your upbringing push you in this direction?
Anne: I think it had a lot to do with my dad. My dad was always an influential factor in getting all of the kids outside. It was probably to help my parents' sanity because I grew up with four siblings. I grew up in northern Virginia which is a pretty developed area, but we had 5 acres growing up so we had plenty of privacy. When I was a kid, my grandmother lived in the house that we're turning into the lodge (it's the house my father grew up in, my grandmother designed it, and my grandfather built it). We would try to get up there as much as we could, for weekend getaways and summers. I always wanted to be outside anyway. There's a funny picture of me when I was five or six when I caught my first trout. My mom said I told them I wouldn't leave until I caught anything. Everyone was trying to get me off the water and I was refusing. All of the sudden I just started screaming and they had to help me because the fish was pulling me into the river. Most of my outdoor experience as a child was here in West Virginia so I really love the area, especially growing up outside of the city.
RR: What solace do you find in your outdoor activities? Why did you choose it as a profession?
Anne: Well, I've never been really good at sitting. Maybe I could have learned to be good at it, but I wasn't feeling it, so I never put any effort into trying to learn the skills for a desk job because I knew it wasn't for me. In school I studied exercise and sports psychology which is a newer field in the psychology. I enjoyed it for the idea of trying to foster positive experiences for people. When I was in college I was still trying to figure out what to do with my life, but in my studies I focused mainly on introducing activities to people who might otherwise be nervous to do something on their own, and how you can create a positive first experience so that they're interested in a second experience. That's really what led me to guiding and instructing. I think that one of the reasons why the US has such an obesity epidemic is not just because we eat poorly, but over competitiveness is an entrenched social norm. I think you can go do activities with no sense of competition. I think that is why I like fishing and snowboarding. It's a personal drive rather than an ego-driven task. Being outside in a noncompetitive atmosphere really does keep you grounded.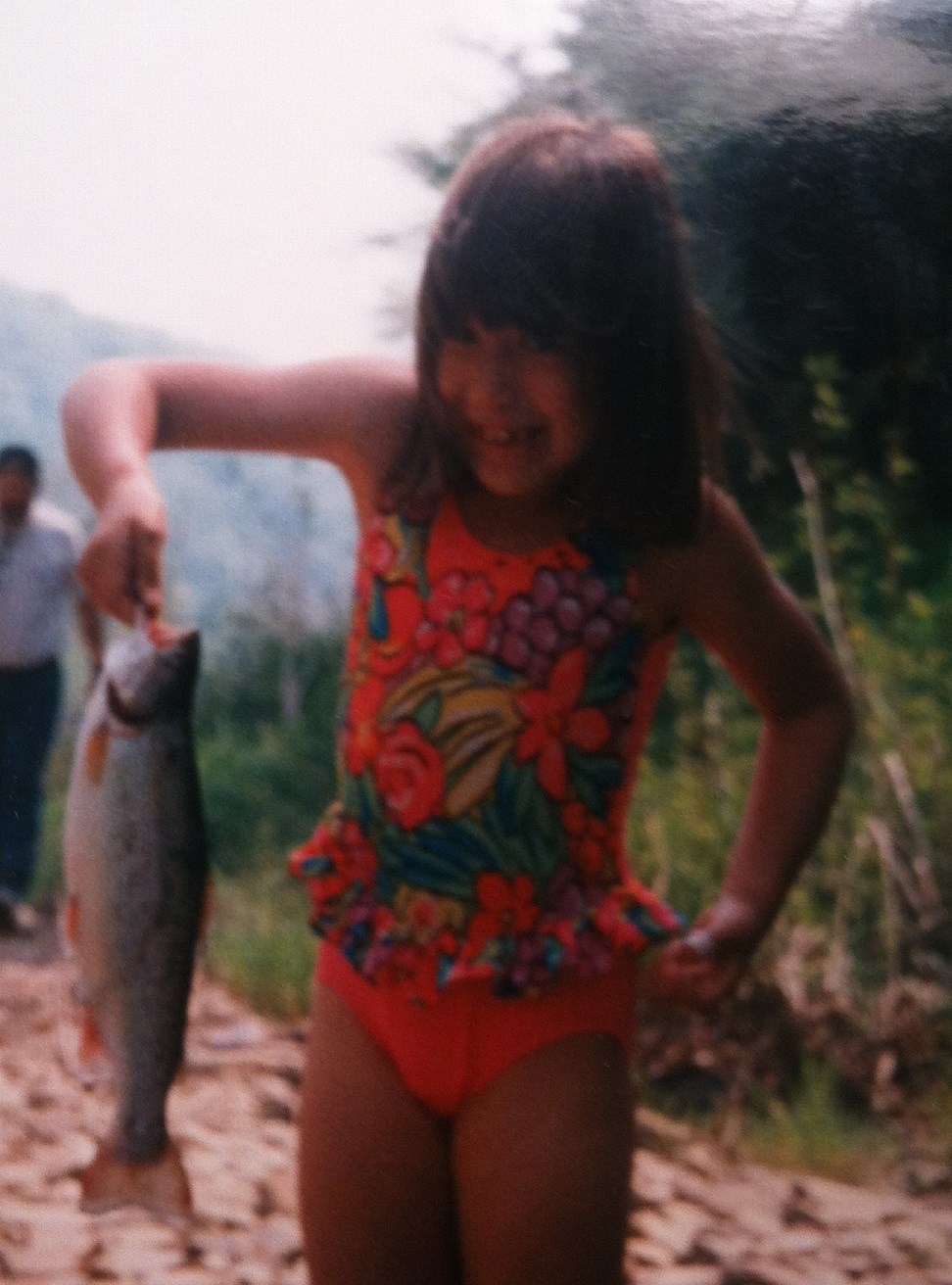 RR: What do you find rewarding in the outdoor industry?
Anne: It has a lot to do with where I grew up. In Northern Virginia it's very much a hustle and bustle, 9-5 type of thing. I saw a lot of parents coming home and being unhappy with their job, maybe things aren't working out the way they thought. I thought, I can help people relax a little more when I'm guiding. If I'm taking charge I can help them simplify their vacation. They work this 9-5 job every other day of the year and they have one week and sometimes people have really bad vacations. I like to help that person step back and be able to absorb and enjoy the moment they are having instead of being distracted or stressed out. It's a kind of outdoor therapy for people to go outside and relax and not have to worry because I, the guide, am the one thinking about the things we have worry about.
RR: You have been fishing your whole life. What do you love about it?
Anne: I love unpredictability. You can fish the same spot everyday but you're never going to catch the same fish or the fish on the same fly. It's an achievable goal that you have; you know you can catch a fish, but you just have to keep trying. Each time you go fishing it's a new achievable challenge and you get a sense of personal fulfillment. I don't discriminate fishing with a spin reel, or a fly rod. All fishing is really fun, one type is not better than the other, but I have grown to love fly fishing more because you have to get a little bit deeper in the water, immerse yourself more. I feel more of a connection with the outdoors when I am in the water fishing. It's therapeutic for me in the same way that yoga is therapeutic for other people. It consumes all of my attention, and there are very few things that I have found in my life that I give 100% of my attention to when I'm doing it. When I'm fishing I'm not looking at a clock, I'm not worrying about what I'm going to do after this. You lose yourself in the moment, and I appreciate that.
RR: What is your favorite place you've ever fished?
Anne: One thing that I've been learning is that it's not about the place that you are but the people that you're with and sharing a really enjoyable experience. That said, I think my favorite place to fish is in Cranberry Glades, which is within the Monongahela National Forest, about ten miles outside of Marlinton. When I was a kid my dad would take us kids out backpacking for three days. They are tiny spring fed creeks. It's beautiful and remote, and you're fishing for the native brook trout. Fingerling size and it is so fun, because the fish are pretty smart and the stream is so small you don't fish the same hole the whole time. You cast five times, move to the next hole.
RR: What is your favorite kind of fish to catch?
Anne: I like catching all sorts of fish. The other day I went out fishing for trout and caught a mud sucker, but that was just as fun. I guess my favorite fish to catch would be a mid-size brown trout because where I'm from; the fish aren't getting too big. The waters aren't very large. I don't buy into the trophy fish kind of thing; I just enjoy a pretty fish.
RR: You are opening a new Lodge next year, tell us about it!
Anne: We're planning on opening a very small-scale lodge. It's a bed and breakfast style, in that we provide breakfast, but we also provide dinner if you're interested. Family style meals especially, we strive for a home away from home experience. We strive to offer true farm-to-table meals. We're focusing mainly on fly fisherman, especially young families that maybe live outside a metro area and don't have much experience doing outdoor activities. Not everyone grew up with the same opportunities that I did, so our focus as a guiding service is doing whatever outdoor activities they would want to do. We would supply the equipment, whether it is bikes, kayaks, fly rods, all our guest has to do is eat breakfast and then we are ready to go. We are a lodge first and a guide service second. People might want to do something and come at a particular time but it isn't the right time to do that, we would take care of that. They don't have to haul bicycles, or do research on the trails or river they're exploring. We take care of that so all they have to do is go out and enjoy.
RR: What is unique about Knapps Creek?
Anne: What is unique about our lodge in particular is that we are more intimate with our services. We're not necessarily having multiple groups at one time. It's much more involved on our end of getting to know the guests and feeling out what would work well for them. What is the best experience for that particular group? There are a lot of really great lodging accommodations in the area, but not many that really focus on fostering a family-style atmosphere and guided experience. Our bar for customer service is very high, and I think that is what is going to make the difference.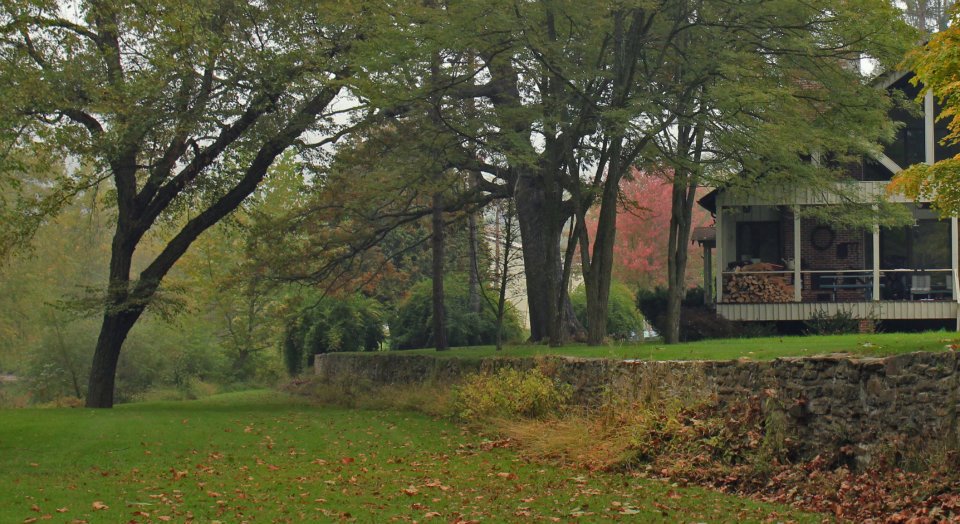 RR: How do you see your lodge as part of the river community?
Anne: It's such a small town. On paper you're competitors, but that's not how it feels around here. Everyone is rooting for everyone to succeed. We want to be as mutually beneficial as we can be. We plan on working closely with the tourism bureau, which is doing a phenomenal job revamping their marketing for this county as a tourism destination. Not just for fishing but for all the activities you can do around here.
RR: What are your thoughts on the direction of fly fishing as it gains more popularity?
Anne: I'm totally into that girls are getting into fly fishing. That's awesome, and it's taken freakin' long enough for companies to make female waders or female style vests. It's ridiculously difficult to find, even still. I used men waders for a long time. Being able to get a pair of female waders that aren't bright pink; that's a positive direction for the industry. Now there is more functionality, instead of just focusing on the fashion and looking cool. Companies are focusing on women as a part of the community.
I've seen a lot of talk on social media about catch and release, which is a great idea but is very sensitive topic here in our county. Our lodge practices catch and release, except maybe on the last night when we could catch a few for a fish dinner. I think there needs to be a distinction made because some people need to eat the fish, and unfortunately there are some dark talks about people living off eating the fish, but I empathize with people. I'm cool with that. But if you're being an irresponsible fisherman, keeping them and not putting them to good use, I'm not OK with that. I feel like the industry portrays it as black and white, but I think it depends heavily on the situation. As long as there have been people in this area people have hunted to eat the deer and fished to eat the fish, so I'm OK if someone is going to eat their fish for dinner, and I think sometimes the industry is not. OK, eat the fish, but don't walk away with six fish because if you're going to put it in the freezer, leave it in the water.
RR: Anywhere you would suggest fishing to the aspiring adventurer?
Anne: My lodge! We welcome beginner fisherman as eagerly as we welcome veterans and trout enthusiasts. I feel like there is becoming a gap with an elitist vibe in fly fishing. I'm against that. You don't have to frown upon someone who is fishing a different way than you as long as you are being a responsible fisherman. I think if you're trying to start fly fishing we are a great company to come to because we are down to earth and we are welcoming, not judgmental. I'm 24, I'm a girl, and I'm starting a trout lodge. That's not a very large demographic, and some of my personality is going to make a difference compared to going to a more traditional trout lodge. We have a different vibe.
Anne can be reached at anne@knappscreektroutlodge.com, and more information about the lodge can be found at their website.