Voyage Vixens: Blogging All Over the World
Lanee Lee Neil and Lindsay Taub are two women who take life by the horns. Writers by education, they have built up an impressive following on their travel blog, Voyage Vixens. They take their considerable writing abilities to tackle adventures, whether they are personal, emotional, or just plain fun. In addition to their blog, they put out content on social media (facebook, twitter, tumblr, and whatever else the kids are into these days) and operate a YouTube channel as well. Check out their great stories about great adventures at www.voyagevixens.com.
* * *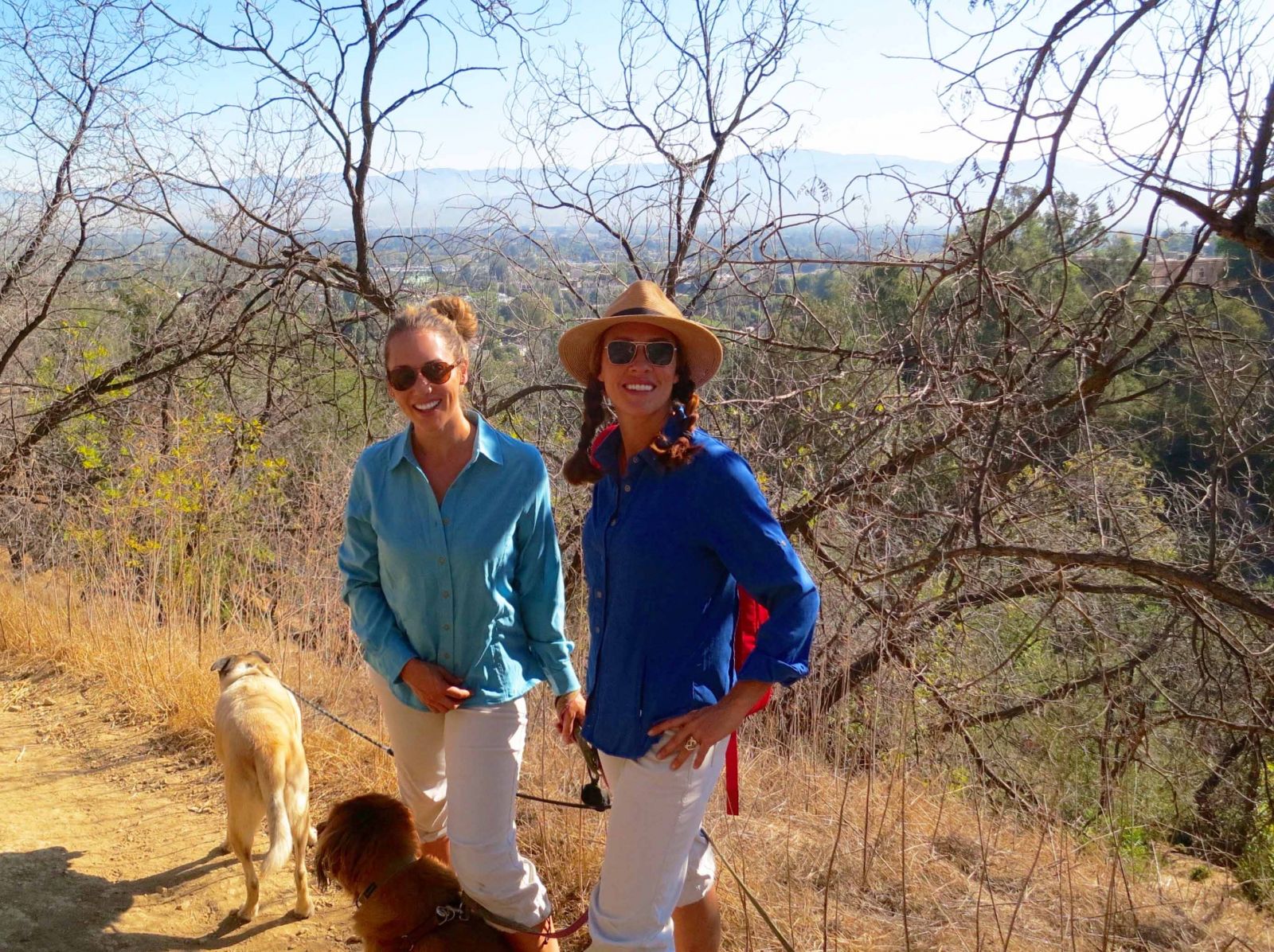 RailRiders: You two are talented writers. When did you first start putting pen to page?
Lanee: I wrote a book on my theory of mind-body personal training a decade or so ago, and discovered that I actually liked writing. After that, it evolved from writing celebrity news for websites and eventually travel-related topics for magazines—both online and print magazines.
Lindsay: I started writing for my campus newspaper in college and when I graduated, my first job was as a novice investigative reporter at a news service in DC. After going to grad school for journalism, I was on staff for a newspaper and wrote for a couple magazines and weekly papers in Boston, and then over the years my focus turned from hard news to lifestyle and travel as a freelancer for various print and online outlets.
RR: How did the two of you get into the outdoor blogosphere? What was your goal?
VV: When we started Voyage Vixens, it was all very organic. We didn't really have a plan. We were both enamored with travel and exploring the world, so when opportunities to write came out way, we tried to travel together as often as possible. It was just more fun to have a gal pal around, not to mention safer. Eventually, people started to recognize us as a team and Voyage Vixens was born. We loved the idea of being able to inspire others to get out there and explore and say yes to new adventures, near and far.
How long has Voyage Vixens been around? How long did it take for you two to start gaining some traction?
VV: We created the blog in 2012, and we've been steadily growing ever since.
What is a "Voyage Vixen?" How would you describe yourselves?
VV: We are fully aware we are not what you typically think of when you hear the word "vixen", i.e. boobalicious babe wearing skintight mini-dresses in 6-inch heels. In our book, you don't need DDs to be a VV. To us -- vixens are smart and sassy women (and men, why not?!) who take action to turn their dreams into realities.
What do you want people to take away from VV?
VV: If even one person reads something or sees something that inspires them in their own lives, we're happy. It doesn't matter to us if it's a grand international adventure that gives you an adrenaline rush, or a smaller adventure at home, like making a new cocktail to enjoy with friends. For us, it's about encouraging others to pursue their passion—be it motherhood or motorcar racing.
What are some of the challenges and rewards of running a successful Travel Blog?
VV: It's a never-ending challenge to stay relevant, build traffic, and keep up with online and social media trends. The key to building a successful blog is finding your niche and listening to your audience so you keep delivering great content that's helpful and engaging so they keep coming back for more.
What is the best adventure you have ever been on? Scariest?
Lanee: The scariest was hanging off the CN Tower in Toronto. It's called Edgewalk and you literally circumnavigate the outside of the top of the tower with nothing to hold you back but a cable attached to overhead rails. You're literally hanging out 1,168 feet above the city— an unbelievable experience, but not for the faint of heart.
Lindsay: The best adventure— by far—was my first African safari in Kenya and Tanzania. Life-changing and magical in every way. I'd say one of the scariest adventures was thanks to Lanee – she got us lost in the ghetto of Puerto Rico without a map, no cell service, and very little hope of how we were going to get out. One local woman we asked for directions said, "You got a gun?" I wish I was kidding about that one, but we made it out alive!
Is VV your full-time job? If not, what do you do when you're not romping around the world?
VV: Both of us are full-time freelance writers for various news outlets and magazines, print and online, in addition to our blog. We're also thrilled to be official Yahoo! Travel Explorers bloggers. When we're not traveling or meeting deadlines, we do some ghost writing and copyediting, as well as some social media management for a few select clients.
There are a lot of people out there who are aspiring travel bloggers. What advice do you have for them? What is the secret to a good blog post?
VV: The best advice we can give is to be yourself. It's that old adage that "everyone else is taken" and it's true. Sharing your unique voice and having a strong point of view are paramount in the blog world. We don't always get it right, but we do the best we can to be honest, vulnerable, and share our adventures with our audience in a non-filtered, raw fashion. We've learned that those are the posts that do the best – the ones where our voice can be heard, and our stories told truthfully – good, bad, and ugly. So people can see what really happens on a trip, we also started our YouTube Channel that features short videos of funny or inspiration moments from our travels. We love hearing from other travelers and adventurers too. Social media has been great for that, and we're on it all! (facebook, twitter, instagram, pinterest, periscope, tumblr).
Follow Lanee and Lindsay on social media, and be sure to read some of their posts on Voyage Vixens!