Who is Idee Explores? A: Idee Explores is my exploration moniker.
1. Who is Idee Explores? A: Idee Explores is my exploration moniker. I'm Idee Belau a data science specialist with an engineering background who undertakes field expeditions to document the collection of new knowledge and tell the stories of exploration. I've been fortunate to join teams of field scientists, researchers, and explorers in breaking new ground to understand Earth and our place in it. To achieve this, I've become a trained technical diver, a mountaineer, a caver, and a professional photographer.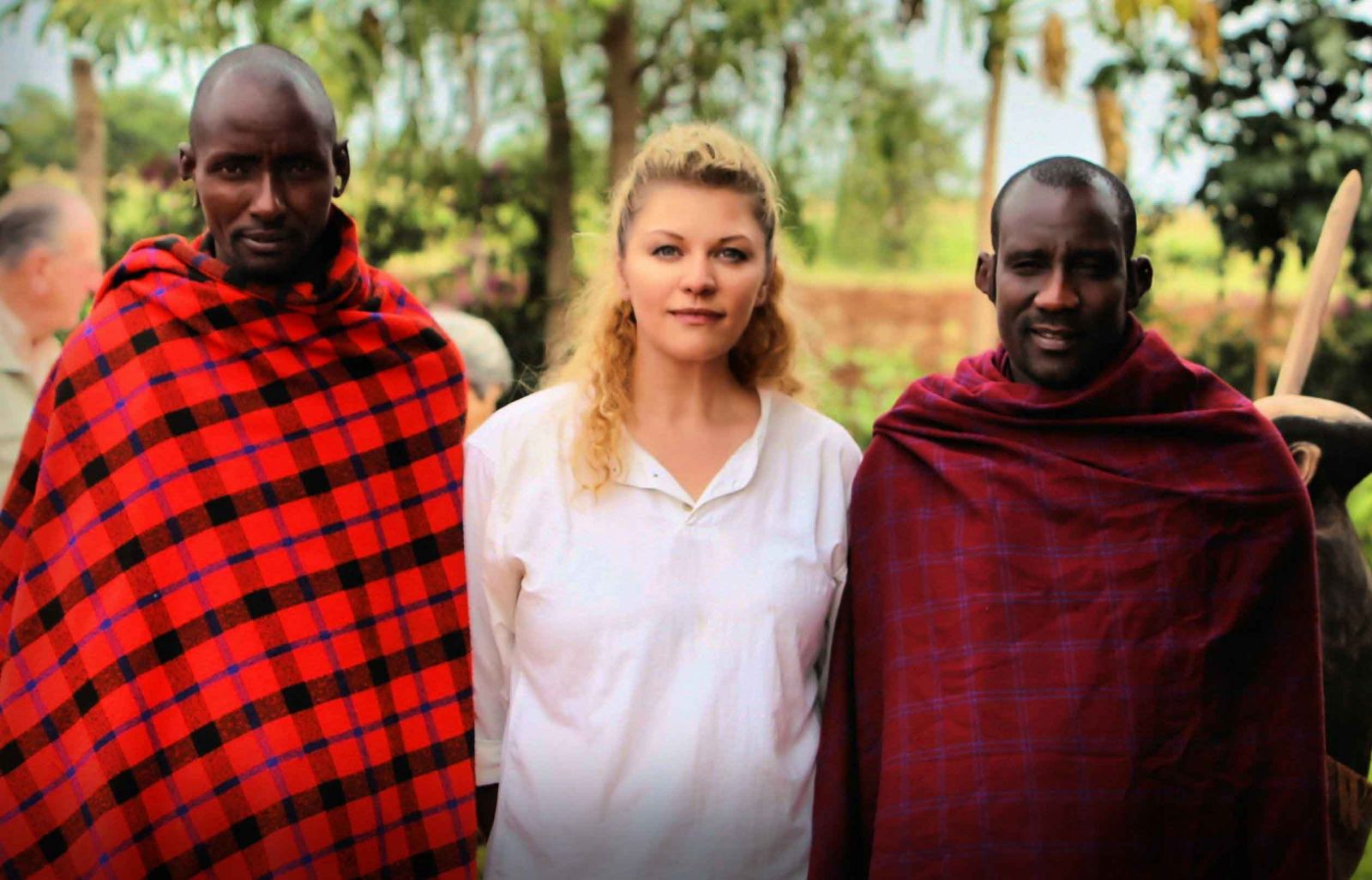 2. How long have you been shooting photos for? A: I've been creating images for as long as I can remember. Through early engineering field work I began creating the images that would support our findings and reports, and I found that I had a talent for producing images that tell the stories of underwater and terrestrial exploration. I'm a third-generation photographer, and my father for a time kept a dark-room in our home. My paternal Grandfather was both a soldier and a photographer during World War II and produced some of the first haunting images of Dachau.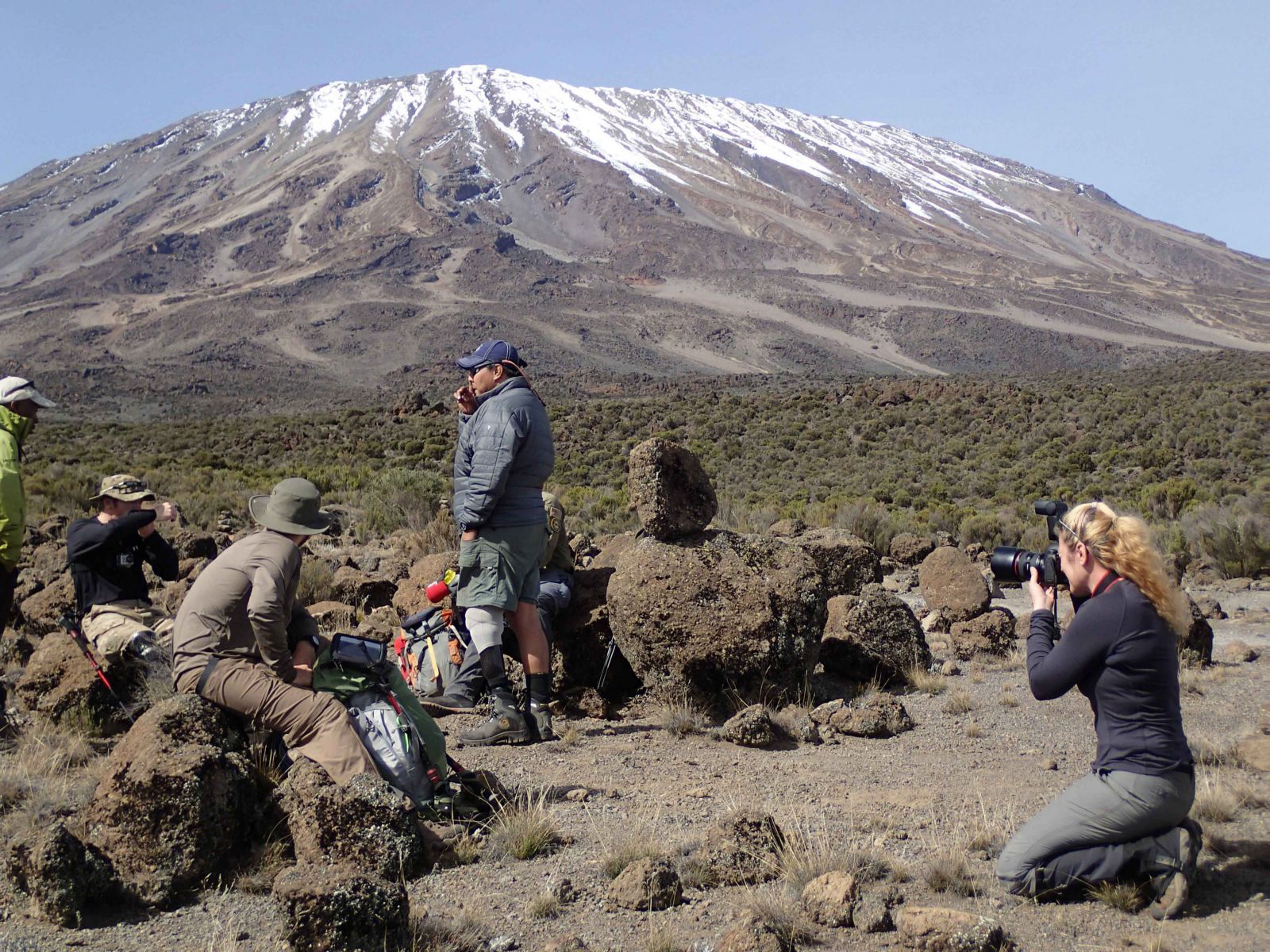 3. Do you remember the first photo you had published? A: One of my images was printed in a school publication, and I was thrilled! My images have been published in national newspapers, used by The Today Show, in a dozen scientific papers, on commercial web sites featuring product field-testing, and on internet articles covering exploration and underwater photography. In 2018 I was invited to produce an image portfolio in support of a congressional bill proposing enhanced medical benefits for our American veterans wounded in combat. This humbling invitation was based on my nine years of providing field support to expeditions with the national nonprofit Combat Wounded Veterans Challenge.
4. Tell us a little about your recent shoot in the everglades with the Gators! A: In March 2019 I joined a small team of exploration colleagues for a fun weekend in the Everglades having a swim with alligators. The shoot took place at the Everglades Outpost, a sanctuary of sorts for animals that for various reasons are unable to return to their natural habitat. Our featured creature was Casper, an American Alligator that was removed from his original location for being a nuisance and now serves as an ambassador with his handler, biologist Chris Gillette.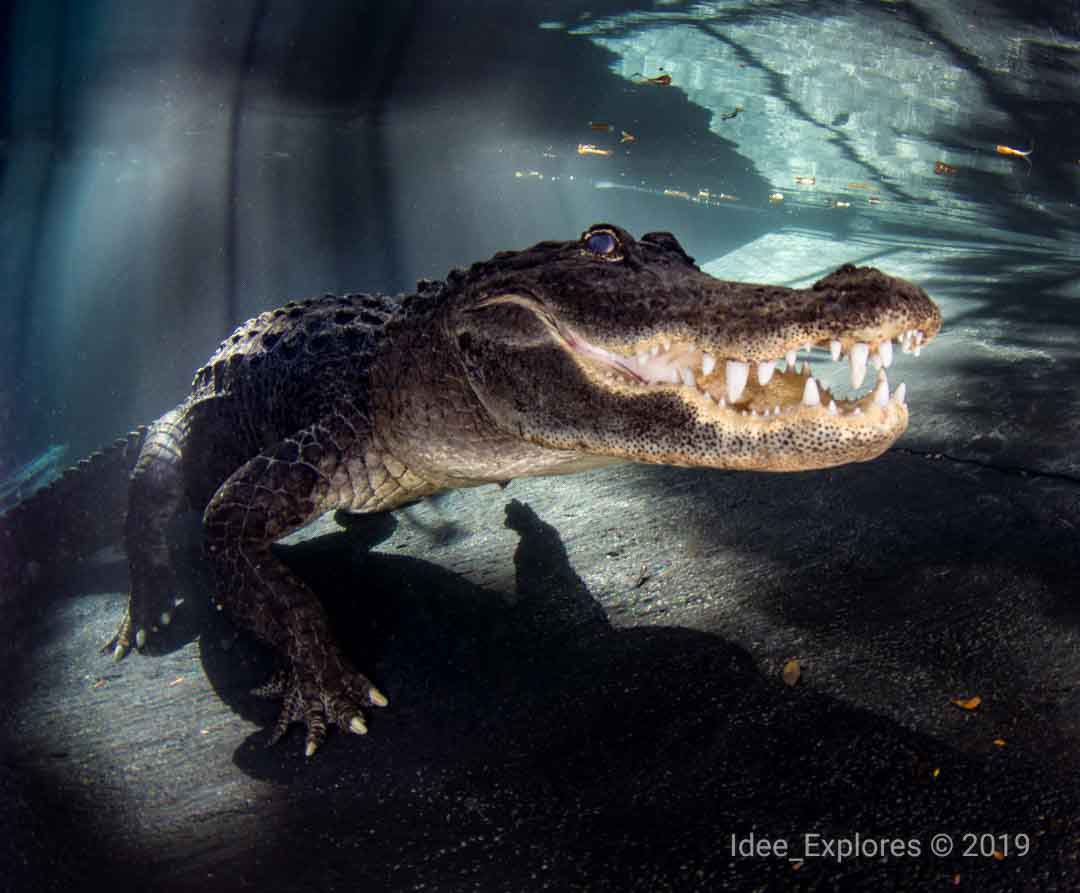 5. Was it scary working up close to them? Did you have any dicey moments? A: My time with Casper in his confined pool with five other alligators did have its moments. Non-domesticated wildlife have deep instincts, and when working with them I keep this in mind and respect their space and instincts. Over the two 20-minute sessions in the water with Chris and Casper, we produced many gator close-ups, images which would might be too dangerous to create in the open water with a wild alligator. I spent the first 10 minutes in the water with Casper studying his movements and the light. I wanted to understand his reactions to me, the camera rig, and his handler. In the last session, Casper began showing odd behaviors; swimming at the camera with mouth slightly open, bumping into the dome, then sinking and sitting at the bottom with his mouth open. I learned later that Casper's behavior indicated that he detected food in the water. Yikes!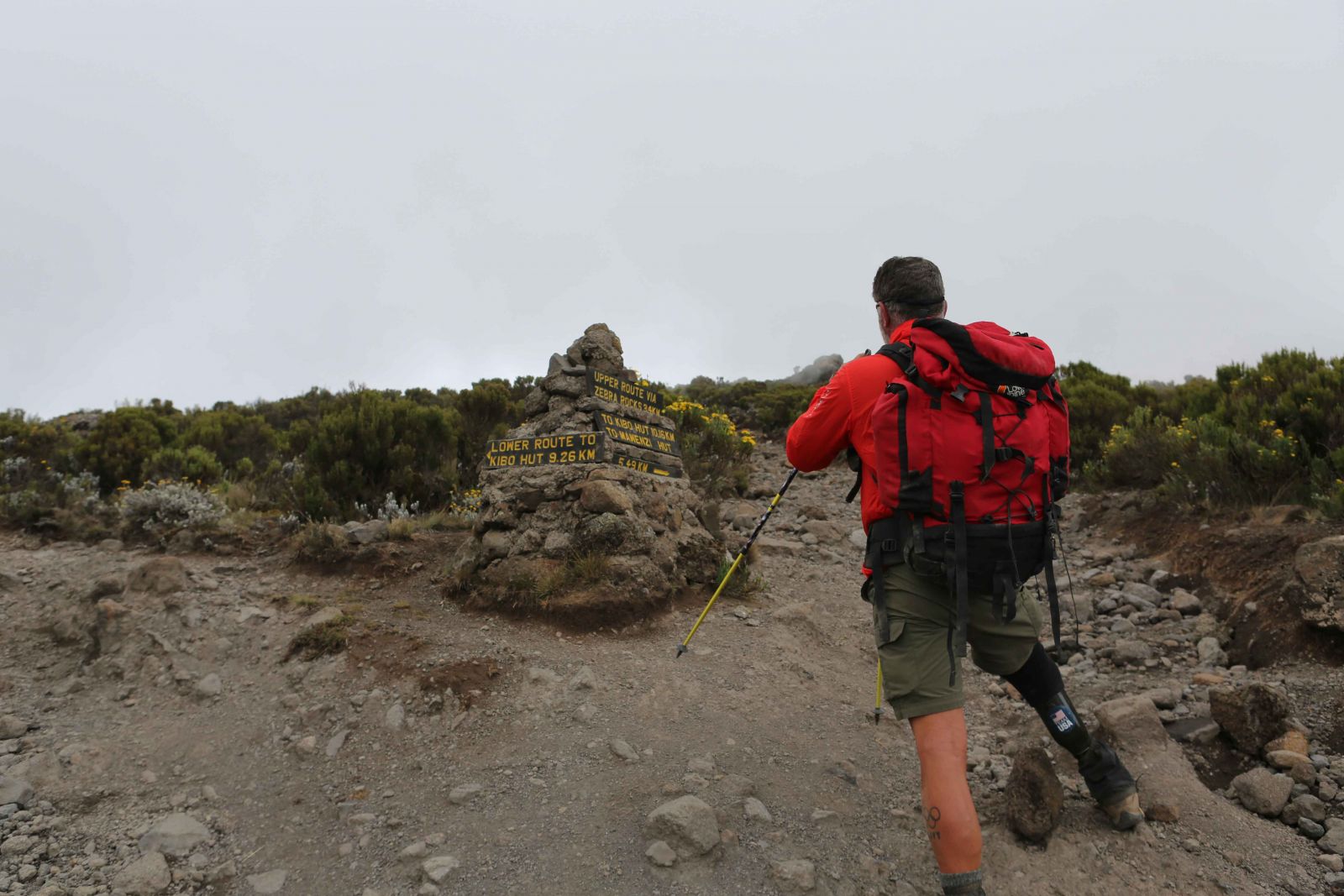 6. Favorite photo trip you have been on? A: My images are produced in the course of an expedition, so I've never embarked on a pure photo trip. One of my favorite expeditions was a bio-medical research expedition with combat wounded veteran amputees in which we climbed Tanzania's Mt. Kilimanjaro to study atmosphere impacts on residual limbs. The images tell stories of endurance, mixed cultures, exotic landscapes, and human triumph over extreme physical challenge.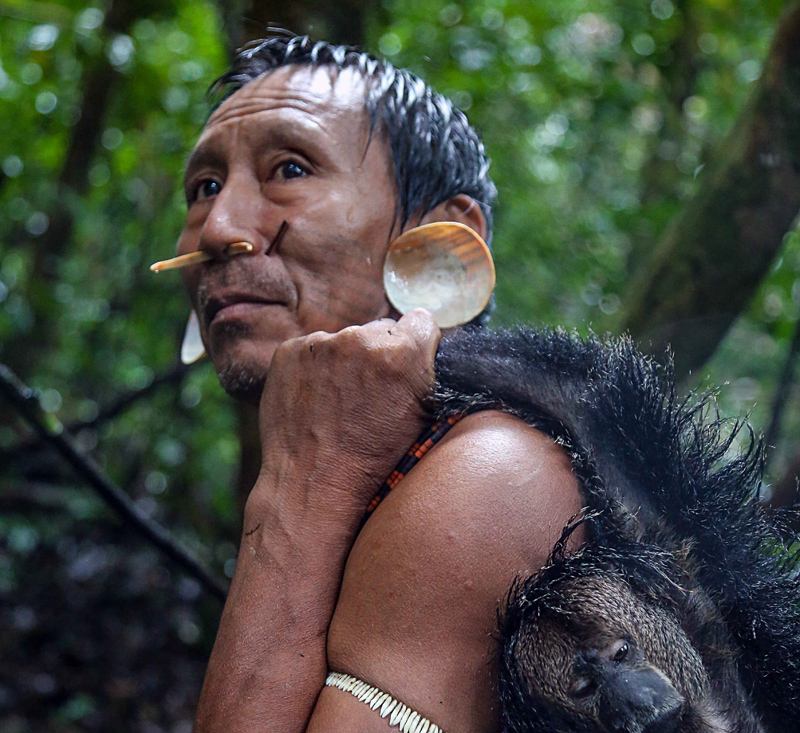 7. Do you have a favorite image you have shot? A: I have many favorite images, but the one that stands out most to me was taken during an expedition to study Brazil's indigenous Matis tribe living in the Amazon's remote Javari River Valley. Our team had followed the tribe on a morning hunt, and after some time one of the men blew a poison dart high into the trees and tagged a medium sized monkey. We trailed the failing monkey as it swung through the treetops. Once the poison took effect the monkey fell and was retrieved. The Matis eat monkey as part of their regular diet. As the monkey lay on the jungle floor and the Matis waited for it to take its last breath, I reverently knelt close to the little primate and said a prayer of thanks to the creature for its life to feed this family. Though it felt emotionally hard, I created a series of images showing the hunter displaying his catch. One of these is my favorite because it shows a way of life that only a small fraction of people could ever know or understand; it shows the raw sense of what it means to be human, to take actions that directly ensure one's survival. And I've only shared this image twice.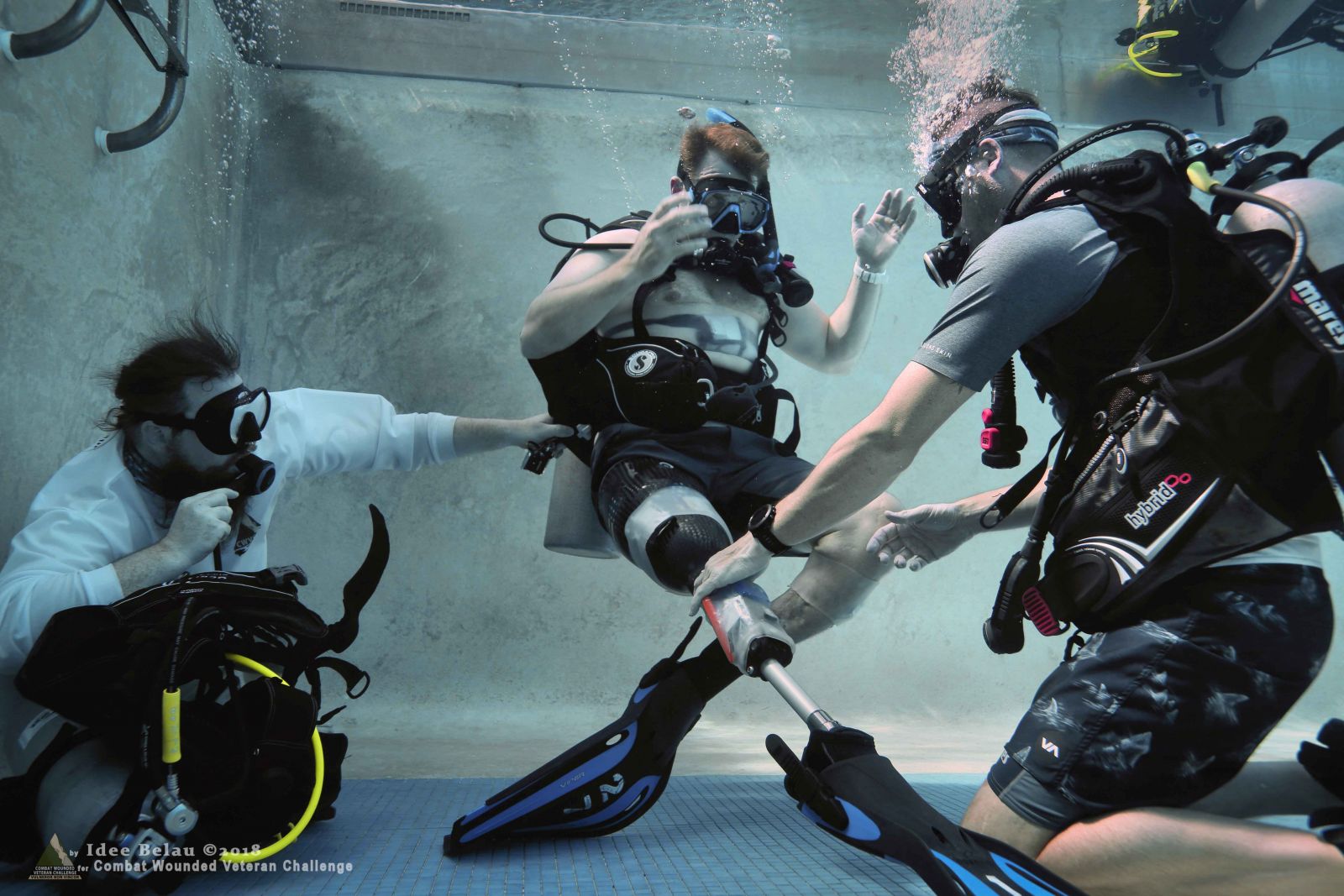 8. Do you prefer shooting above water or underwater? A: Shooting in both environments have unique challenges and rewards, but if I had to choose one, I'd say that I prefer to shoot underwater. It gives me an opportunity to share glimpses into a world many people will never experience.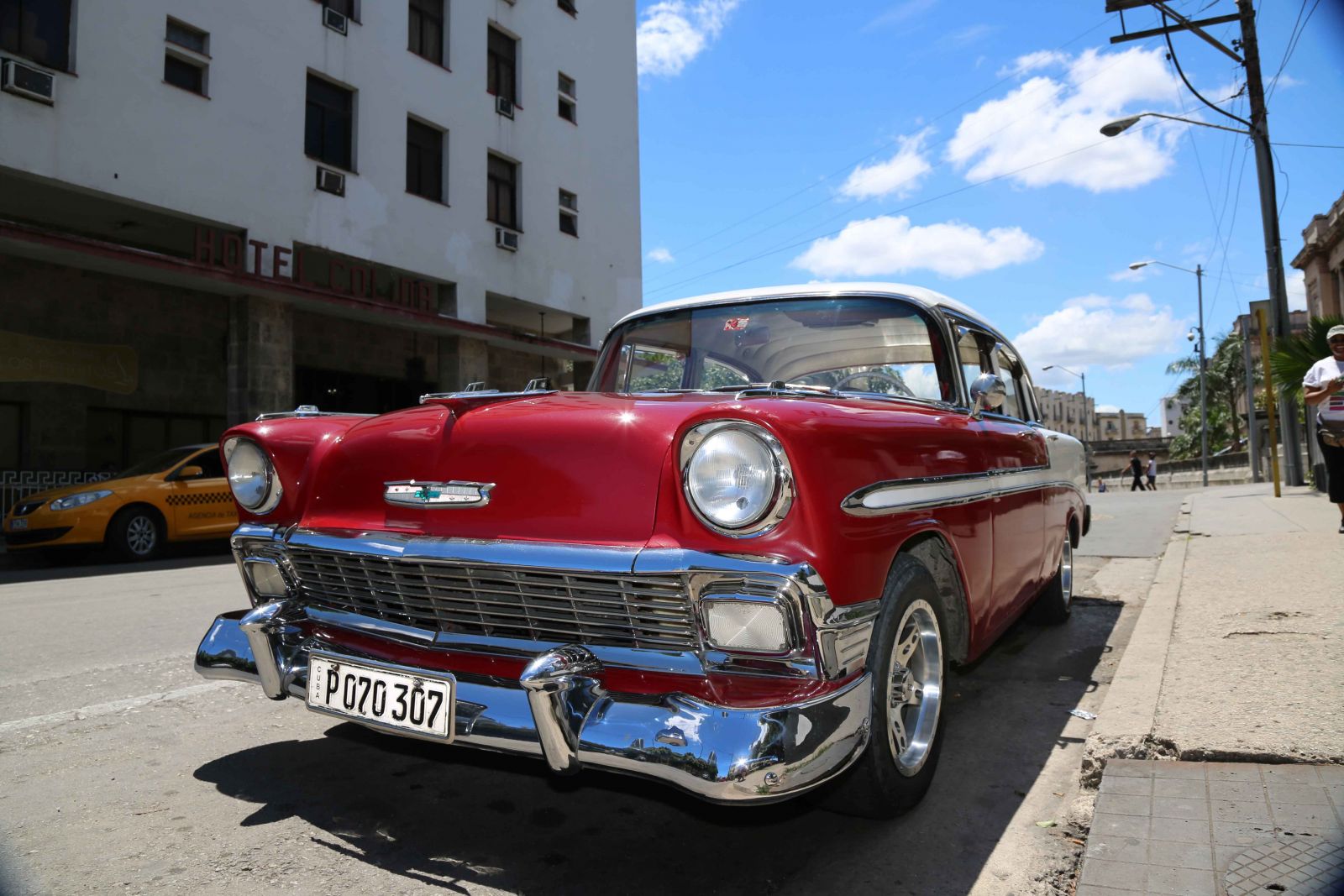 9. What does your go-to camera setup look like? A: I shoot with Canon's 5D Mark III and several Canon L-series lenses for their lighter weight and durability. My underwater housing of choice is the Ikelite housing and dome designed for the Mark III. I've also worked with Sony and Nikon, but I return to my Canon.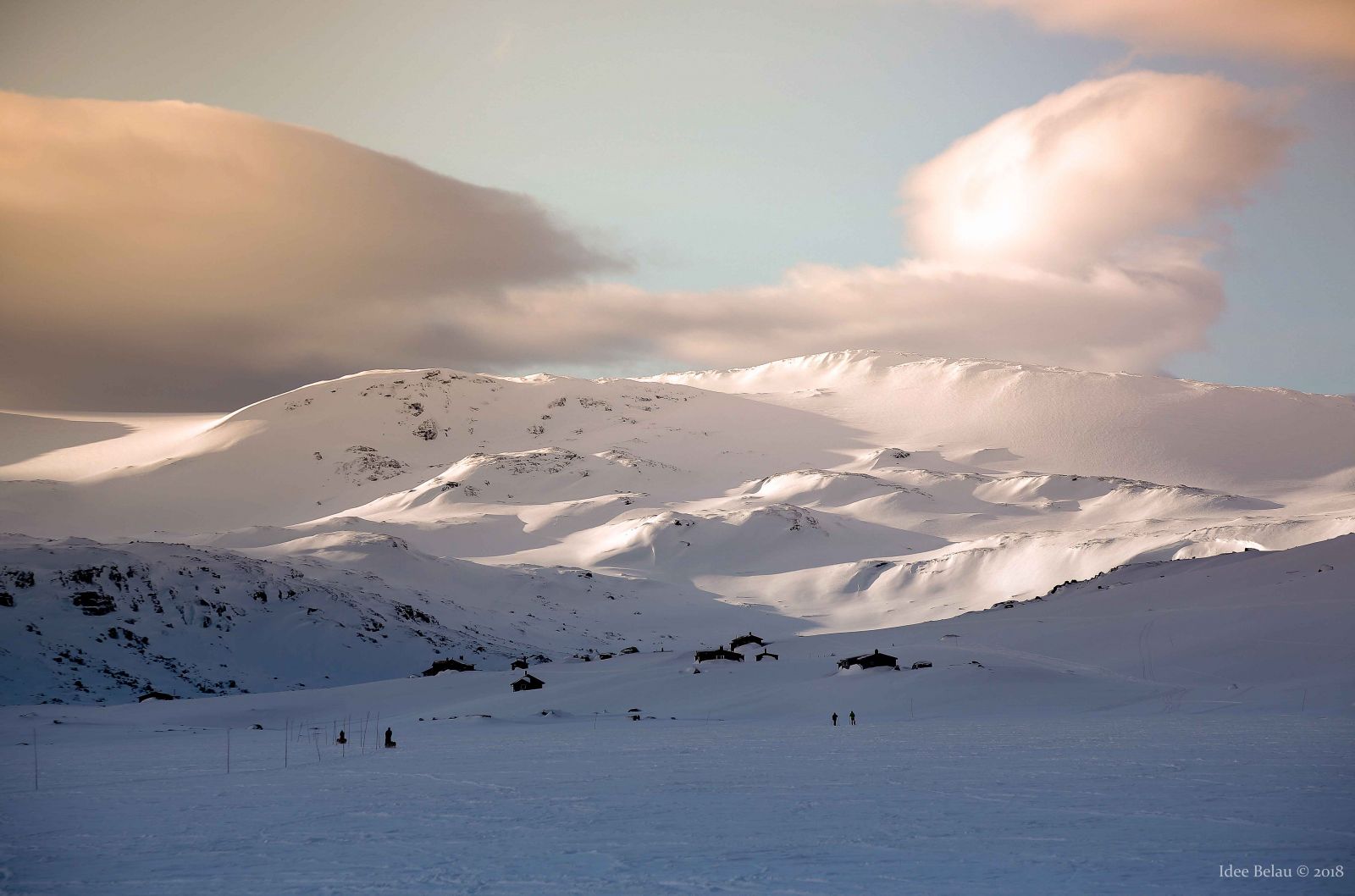 10. Any advice for an aspiring wildlife photographer? A: Understanding trends in animal behavior and studying their environment helps anticipate where a particular animal might be at a given hour of the day and how they react to specific circumstances. These insights will hopefully have you in the right place at the right time to compose and capture a compelling image.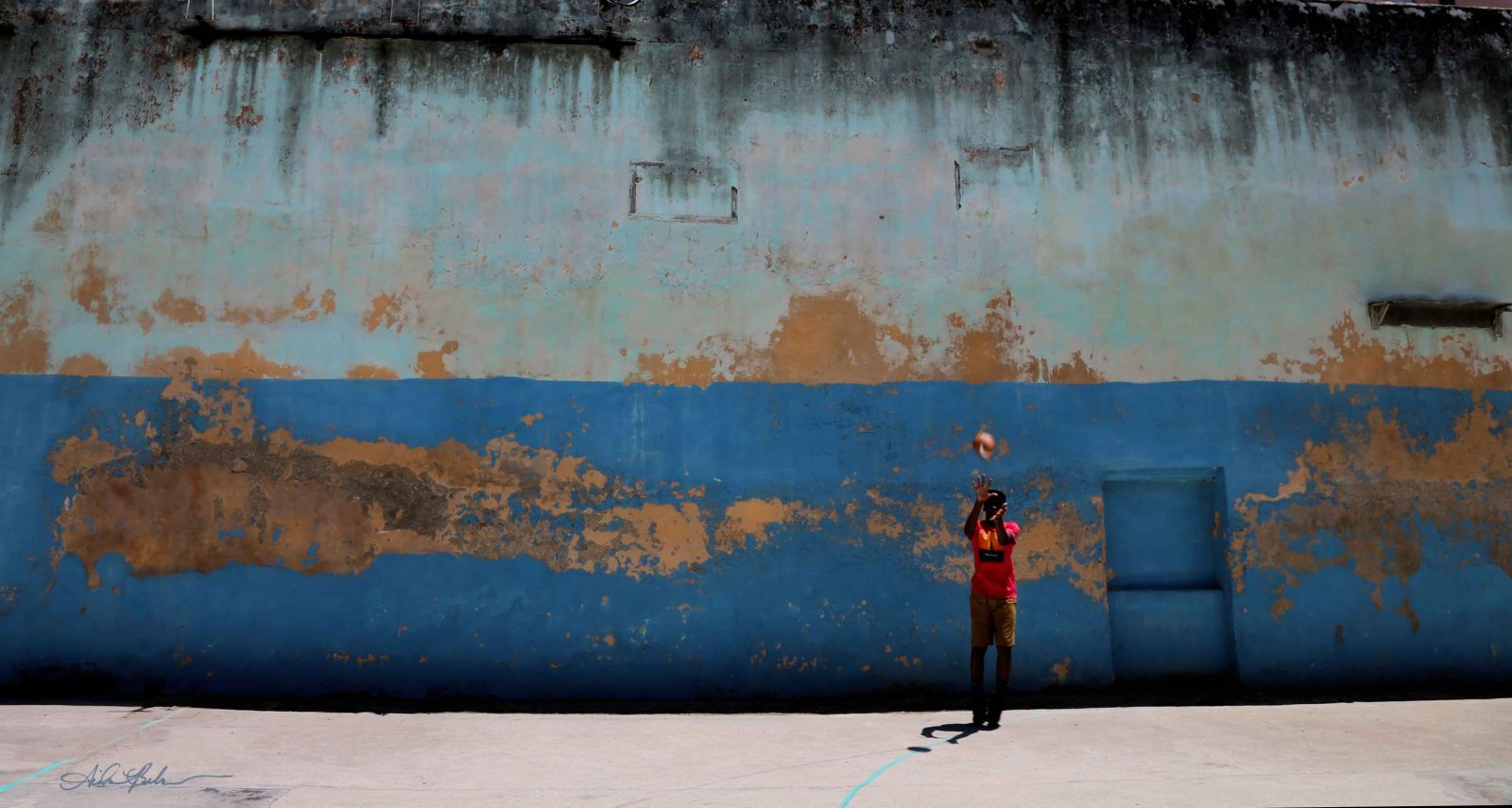 11. Do you have a role model you would like to mention? A: I'm often asked about role models, and I've been fortunate to have been positively influenced by so many giving people in my life that it's difficult to choose just one or two. We have role models, and we become role models. I believe that throughout our lives we continue to influence and to be influenced, and we grow in every experience.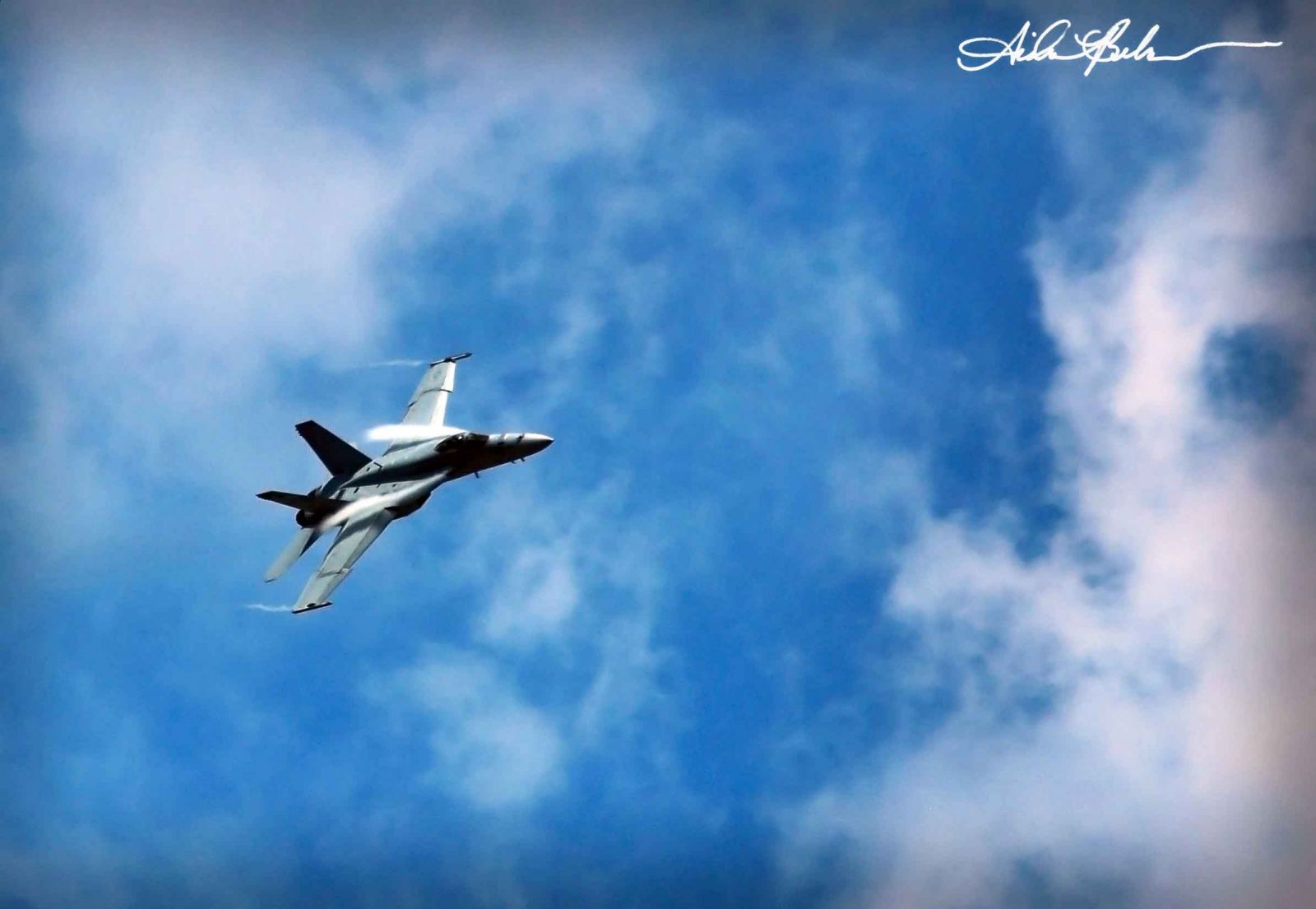 12. What's next? A: I'm next off to South Africa and Mozambique later in the year to work with a non-profit anti-poaching team. They're a productive and well-trained group working diligently to protect rhinos which are killed by poachers simply for their horns. We're helping the rangers upgrade their station and field packs with fully off-grid sustainable support equipment. Our work with this non-profit should help these rangers be far more effective in their efforts to protect rhinos. Very much look forward to this project!