Wilderness Education with Cliff Stockton
Cliff Stockton has worked in the Wilderness Education industry for almost twenty years. He is a multi-faceted adventurer and teacher who loves to share the outdoors, especially with thsoe who don't normally have an opportunity to access it. We sat down with him to talk about his job and why it is important.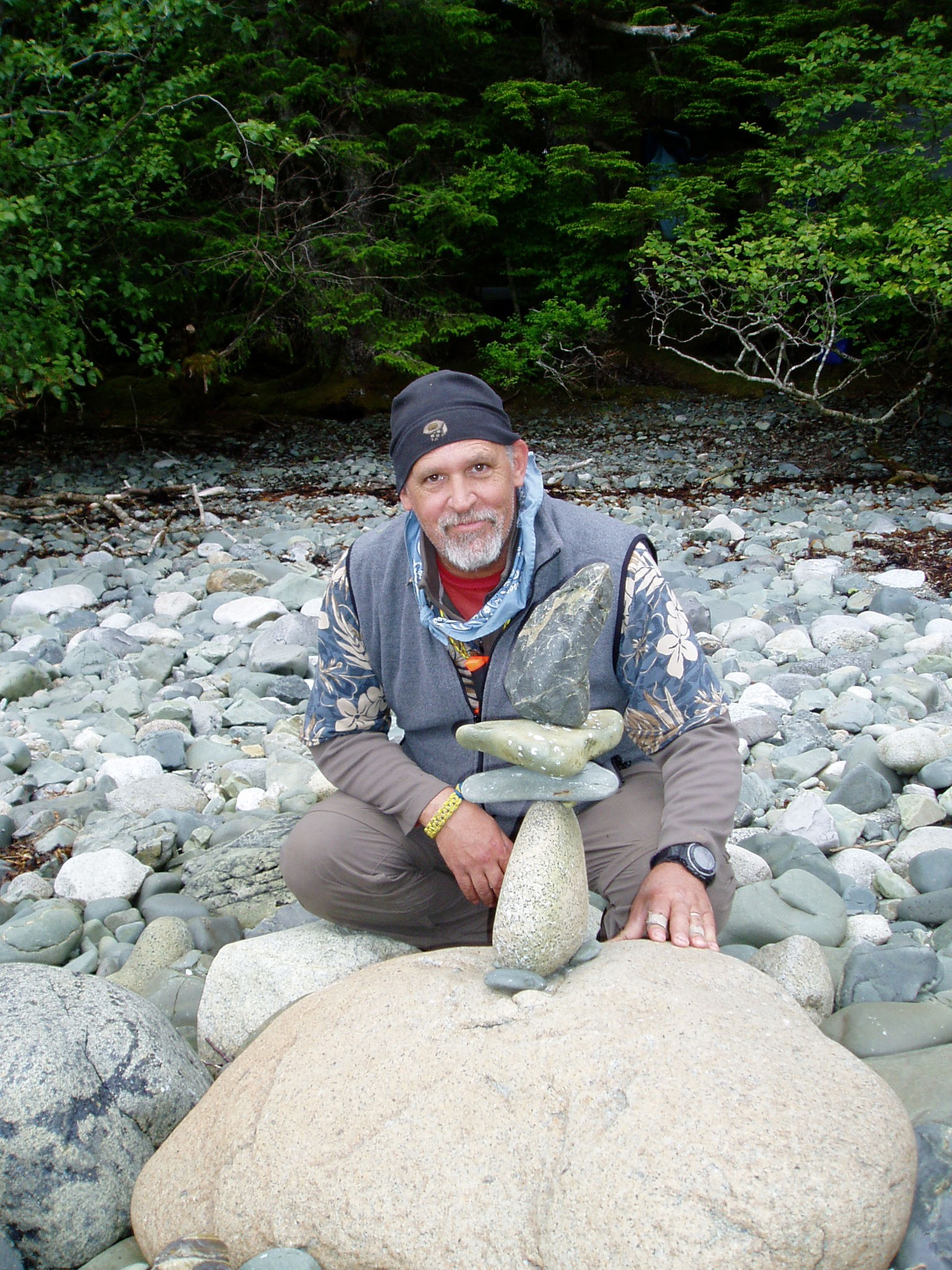 RR: How did you get into wilderness education?
Cliff: For all the wrong reasons. I was in college in Bozeman Montana and I thought kids would really respond to a change of conditions from their urban and impoverished lives. I was doing that and I went to work up in Montana for a company that was a mental health program at an alternative high school. I was the outdoorsy guy and I did rafting, climbing, hiking, whatever for them.
Aspen Youth Alternative therapy then asked me to be the first wilderness director. Then, based on my work there, a company called SUWS [School of Urban and Wilderness Survival] called me down to Southern Idaho until three years ago.
What I had been doing was teaching wilderness medicine on the side, so when I got laid off I was like "well, lets just go." Now I teach wilderness medicine out west for a company called SOLO from Conway, NH. I teach all over the Western US, Colorado, Utah, Idaho, Montana, Washington, Alaska, Hawaii, all over. It's a lot of traveling.
RR: Tell us about the classes that you offer.
Cliff: This November I'm heading down to Utah for the Mesa Center for the University of Utah and teaching some primitive skills down there.
I guide for a company up in the Alaska who takes native kids on sea kayaking trips, looking for grey whales.
I also do WFR classes, primitive skills, and the other part that is not the sexiest but is probably the most lucrative part of my business is writing policies and procedures for program development. Companies that want to establish wilderness programs and need help meeting regulatory compliance.
RR: What value do you find in bringing kids into the wild?
Cliff: The healing nature of nature. Nature allows you to heal in this distracted society. Taking kids who have behavioral difficulty out to the woods is a real natural phenomenon that really shakes them, and helps normalize them. It's a form of cognitive behavioral therapy.
RR: What are some of the challenges you face?
Cliff: The more difficult challenge is just kids being prepared to be outside. One of the reasons I'm always looking for new equipment is finding new ways to help kids be outside. Some of the barriers kids face to getting out there is just a lack of access to resources.
The other one is access to knowledge base. There's a lot of information that is not being passed forward. A lot of what I do has to do with how to be outside without having to spend a lot of money being outside. You can spend a lot of money to go backpacking or you can spend a little money to go backpacking. Part of it is developing awareness about how to get the right gear and make the most of what you have. Need versus want.
RR: What is your favorite kind of trip that you run?
Cliff: My favorite kind of trip to run is when everything goes to hell in a handcart. Yvon Chouinard said "its never an adventure until everything goes wrong." It's easy and its nice when things are going well, but I really like it when problems arise and people really have to step up and persevere, and grow. Those are the best memories. A raft that flipped over in the middle of a river trip, or a backpacking trip where a fire took out a bunch of peoples gear and we had to hike out in bare feet. That's when I couldn't be happier.
RR: Have you run into any intense situations on a trip?
Cliff: The most intense thing that we got caught in, this last trip up in Alaska, it was pretty wild. We had weather radios and were canoeing across a little water track to an island. We got an alarm for a tsunami warning and we were kind of like "whatever." We were dodging whales and the wind was picking up and out of nowhere came these four big rollers out of nowhere and we were like the boat in "Perfect Storm," we had to paddle up the waves and ride them into our little campsite.
A couple years ago, in the desert, there were 20-30 lightning strikes within a quartermile and every single one of them started a fire. We were like "where do we go" and decided to stay put because there were no fires around us.
I had a group wake up one time and there was a Mountain Lion just thirty feet away checking us out. Luckily they don't attack groups.
RR: What recommendations would you have to those trying to get into the wilderness education sector?
Cliff: The big thing that I would suggest is say yes a lot. Keep doing. Get out and go. The biggest impediment is the lack of experience, so volunteering and going out and doing more is really, quite frankly, the best thing. Just do it. Take on new stuff, try new things. Be willing to be out.
RR: What do you see as the future of this business and how can it grow?
Cliff: The future is wide-open. I think that more and more people are realizing the benefits of getting out by unplugging and disconnecting. I have a friend who just started doing wilderness therapy programs with veterans. Nature has incredible healing powers.
There's a lot more work about what happens to kids who have ADHD and the anti-boy bias in schools. Schools are set up for the testing model and the classroom setting is not meant for people who can't sit still well. Studies are all showing that getting out is especially helpful to these kids.
There's also a renewed effort to preserve the last of the truly wild places. There's also lots of other things going on connected to this, local food, sustainable living, communal housing, great stuff.
RR: In your personal time, what do you enjoy doing outdoors?
Cliff: Periodically I fly fish. I'm a good fly fisherman but I don't really go anywhere to go fly fishing. I do a lot more just nature walking and hiking. I like to sea kayak and canoe on the river. During the winter I do some Nordic skiing and a little bit of telemark, but not much anymore. I'm healing from an Achilles tendon and I'm ready to do some adventuring touring on my bike. I just enjoy being outside.
RR: Do you have a favorite place in your current home state, Idaho?
Cliff: I really like the Bennett Hills, between Terry and Mountain Home, just south of the Sawtooths. It was a real kind of learning thing for me coming from Montana. I took the job in Idaho and I got there and looked around and thought "I've made the biggest mistake of my life this is the most godforsaken and barren landscape" but it's really grown on me. There's lots of little oasises filled with hoodoos and lakes and no one really goes there. Some really, really beautiful spots.
Visit Cliff at his website, http://cliffstockton.com/