Toughest Pants on the Planet
John Davis - Jackson, Wyoming
You state you have "the toughest clothes on the planet." Your new versatac pants are not only the toughest but also the BEST on the planet. I should know--I've worn out various companies field pants and army BDU pants. And yours are by far the best. Thanks for a great product.
---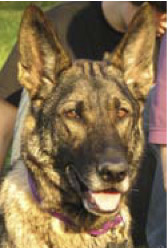 K9 training - Pele's Pick
Mark Herrick, CA
These pants are the biscuit" as Pele would say! Our ultra light colleagues will love them as they wiegh in at only 15 ounces! Made from a strong, tough technical nylon fabric that is soft, comfortable and fast drying. These pants protect you while hard scrambling during a search, hold tons of gear yet will dry in less than 15 minutes even if completely soaked. They are also super packable and compress into a nice small roll. These are the first pants I can recommend for searching without reservation or compromise.
---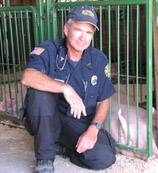 4-H Fair
Jonathan Schechter
I've been buying your products for about two years for hiking and backpacking and am addicted. High quality, functional (and sharp-looking) and in October Railriders will be heading up to the volcano above the clouds with me: the artic ramparts of ice at the summit of Mount Kilimanjaro. But last week railriders served well much closer to home at the Oakland County (Michigan) 4-H Fair. Brandon Fire Deparment provides EMS coverage for two days of the fair, and my Versa-Tech Light pants were perfect on that hot day and wore well for both quick response to human patients and casual visits with animal friends.
---

Guide Test Tough
J. Erickson
In our guide business we must contend with daily changes in climate as well as rough terrain. In our search for better gear we have tried out a good deal of the higher end tactical clothing and equipment. In general these products are well made but fall short in some key areas: for example the cotton canvas pants wear quickly at the cuffs and knees, become too warm in the middle of the day, too heavy to pack spares, and take forever to launder and dry in field conditions. In a fall rain storm you can wait for days to launder and dry them out in the tent (even next to the stove)...in short not versatile enough or practical enough for our conditions. We took these problems to John D. who advertised the world's toughest and most practical pants. He suggested we try and pair of VersaTac-Lights. We have found them to be superior. We have obtained three seasons of use: they are light and roomy enough to wear over a base layer, or under rain gear. Very cool when the sun comes out. They can be laundered in small pail and will dry quickly almost anywhere. The added bonus is the ability to open the zippered pocket quietly while prone is a good indicator of the superior design and workmanship. John Erickson-Klinaklini Guide Service
---

Amazing Quality
Joe V. Lagrange, KY
This is my second pair. I ordered the mid-weight pants and was astounded. They have everything. A proper crotch, an accurate fit, deep pockets, tough material, water-resistent. I could go on. Instead I am putting my money where my mouth is and immediately ordering a second pair. In spite of the economy which has hit this retired school teacher hard I always find a way to buy perfection when I need it. It is so rare that you get what you pay for. Those heavy duty zippers that allow me to access my wallet while waiting in the Starbucks line, Wow. That was quite a serendipity. MY ONLY REQUEST is that you do not back off the incredible quality you have built into the product from hefty zippers to incredible workmanship. Thanks. This is my second pair You may look for more purchases.
---