Ross Boucek - Fisheries Biologist extraordinaire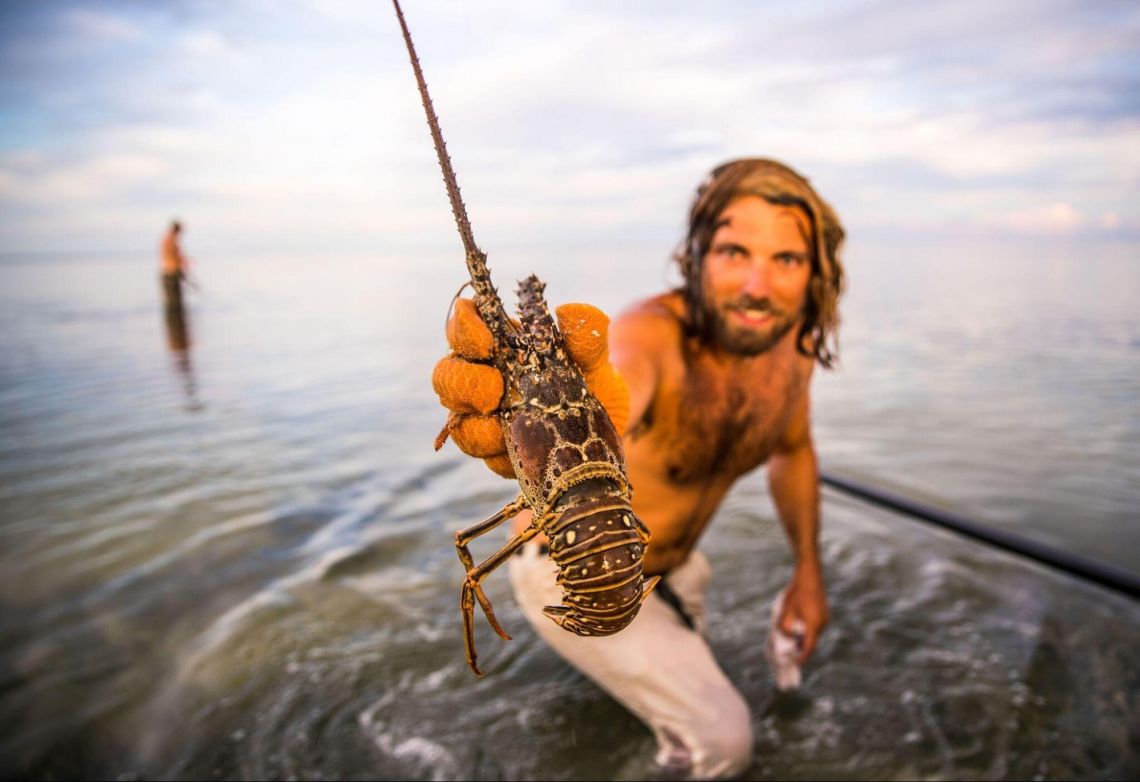 Tell us a little about yourself.
I am 33 years old, and work as a biologist for a non-profit called Bonefish & Tarpon Trust. I am lucky enough to live down in the Florida Keys. Outside of work, I fish as much as I can. I love sailing, I live on a sailboat. And I also surf whenever there are waves. These three things keep me on the ocean in all conditions. If there is wind, I sail.... no wind, I fish... and if there is no wind but there are waves, then I surf.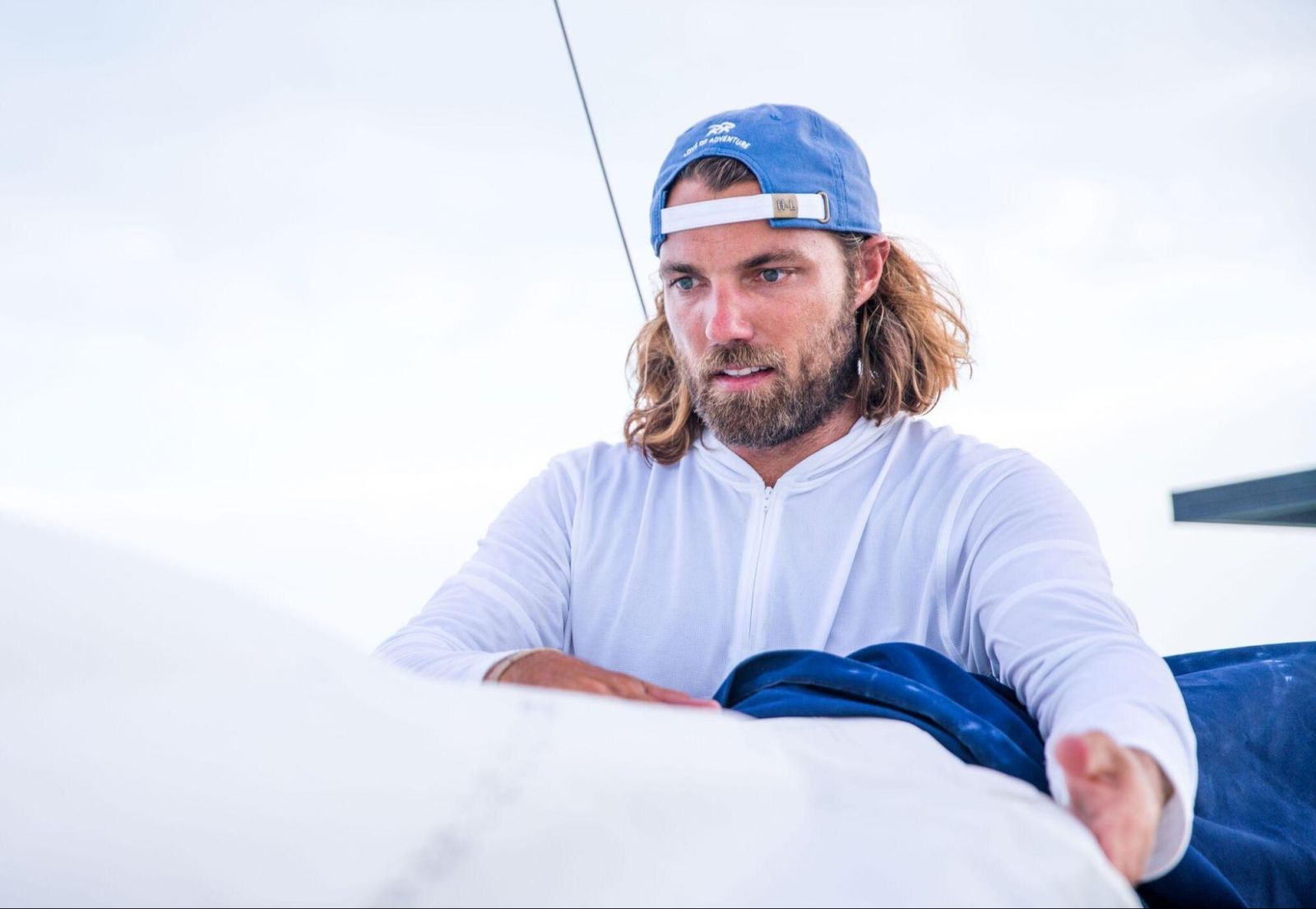 2. When did you start fishing?
My dad got me out on the water when I was three. The first real fish I remember catching was a Black drum in Everglades National Park. In highschool and during summers while I was in college, I worked for a tackle shop. During that time, I got really good at catching snook and tarpon in Everglades National Park. I was even starting to build a small client base that would have helped me start a guiding business. Half way through college, it basically came down to coin toss to whether I would stick with college or become a fishing guide.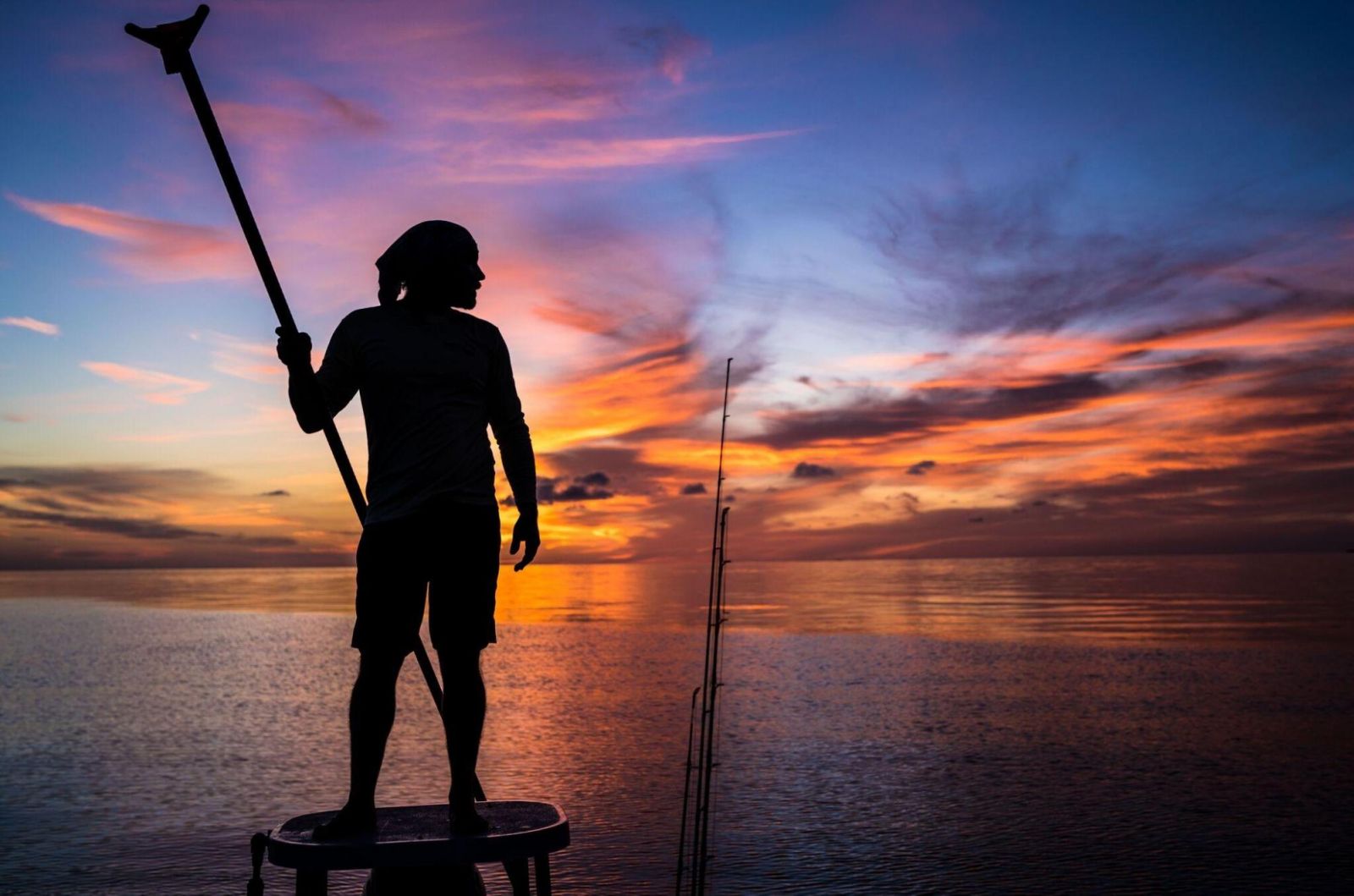 3. What are your favorite species to catch, why?
Tough call! I would say a tie between snook and tarpon. Nothing really beats seeing a big snook or tarpon eat a topwater plug.
4. When did you know you wanted to be a fisheries biologist? What was your greatest obstacle in making this happen?
Happened about halfway through college. I started college as a naval architect at Virginia Tech. I wanted to design flats boats. After about two years of engineering classes, I realized that naval architecture is about designing oil tankers and gas platforms, not skiffs that float in 6 inches of water. That following summer, I decided it was time for a change, I got my captains license and was ready to start a career guiding. By chance, my aunt came across a brochure for the school of fisheries science at Virginia Tech, she sent it to me. The program looked awesome, I switched majors, and after my first semester in fisheries science, I knew that this career was for me.
The greatest obstacle for me as a young professional in fisheries, is that there is a lot of competition for fisheries jobs. For instance, for entry level jobs, there are over 100 applicants. To stay ahead of the pack of other young aspiring scientists, when I was in graduate school, I worked 80 hours a week on my research and my studies. My goal was to finish my doctorate in the top of my class. I achieved this, and was awarded graduate scholar of the year in 2016 for the entire university. I missed a few parties and good weather days, but it certainly paid off.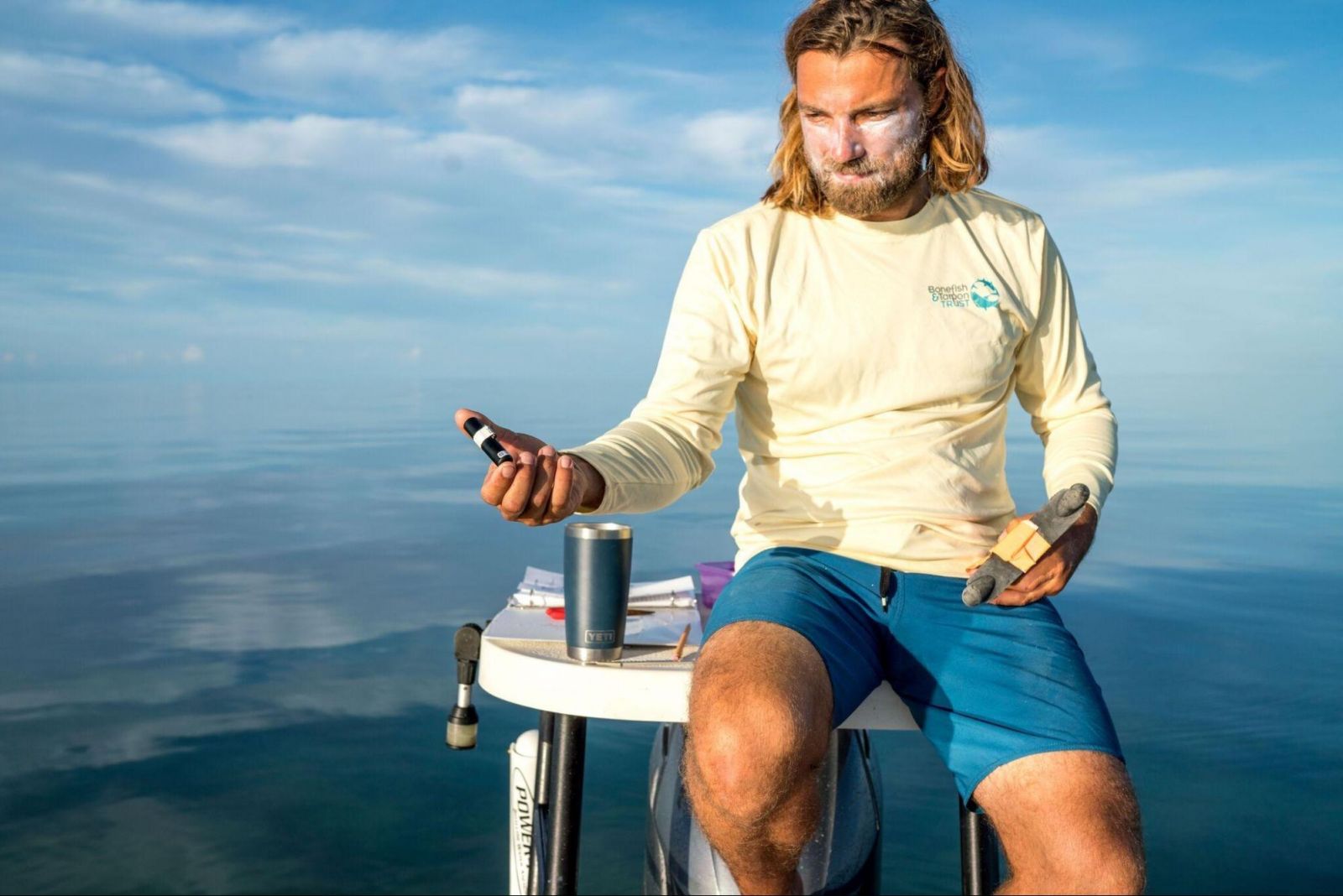 5. I know you currently work for BTT, tell us a little about that program and what you do for them.
At my job, I conduct and facilitate research on Permit, Bonefish and Tarpon in the Florida Keys. I also in work in partnership with the angler community, and management agencies to pass regulations or put other conservation measures in place that protects and improves our fisheries. Basically, I am on the water most days doing research, and working with a lot of cool anglers, to protect bonefish, permit, tarpon and their habitats.
6. Tell us about your sailboat. When did you make the decision to live on a sailboat full time?
My sailboat is a 1977, 31 foot searunner trimaran named Barbara Jean. Searunner boats are fast, draft very shallow, and meant for long distance cruising and living on a sailboat. I am very lucky to have her, it's a total adventure machine. The boat is also bright yellow... you could probably see it from space.
I decided to move on a sailboat right when I moved to the keys. The keys are an awesome sailing spot. 10-15 knot winds most days. Not a ton of rain. Lots of cool islands to explore, crystal clear water, and an amazing sailing/cruising community. Plus, the Keys are 90 miles from cuba, 100 or so miles from the Bahamas, 150 miles to Mexico. It's a great place to sail.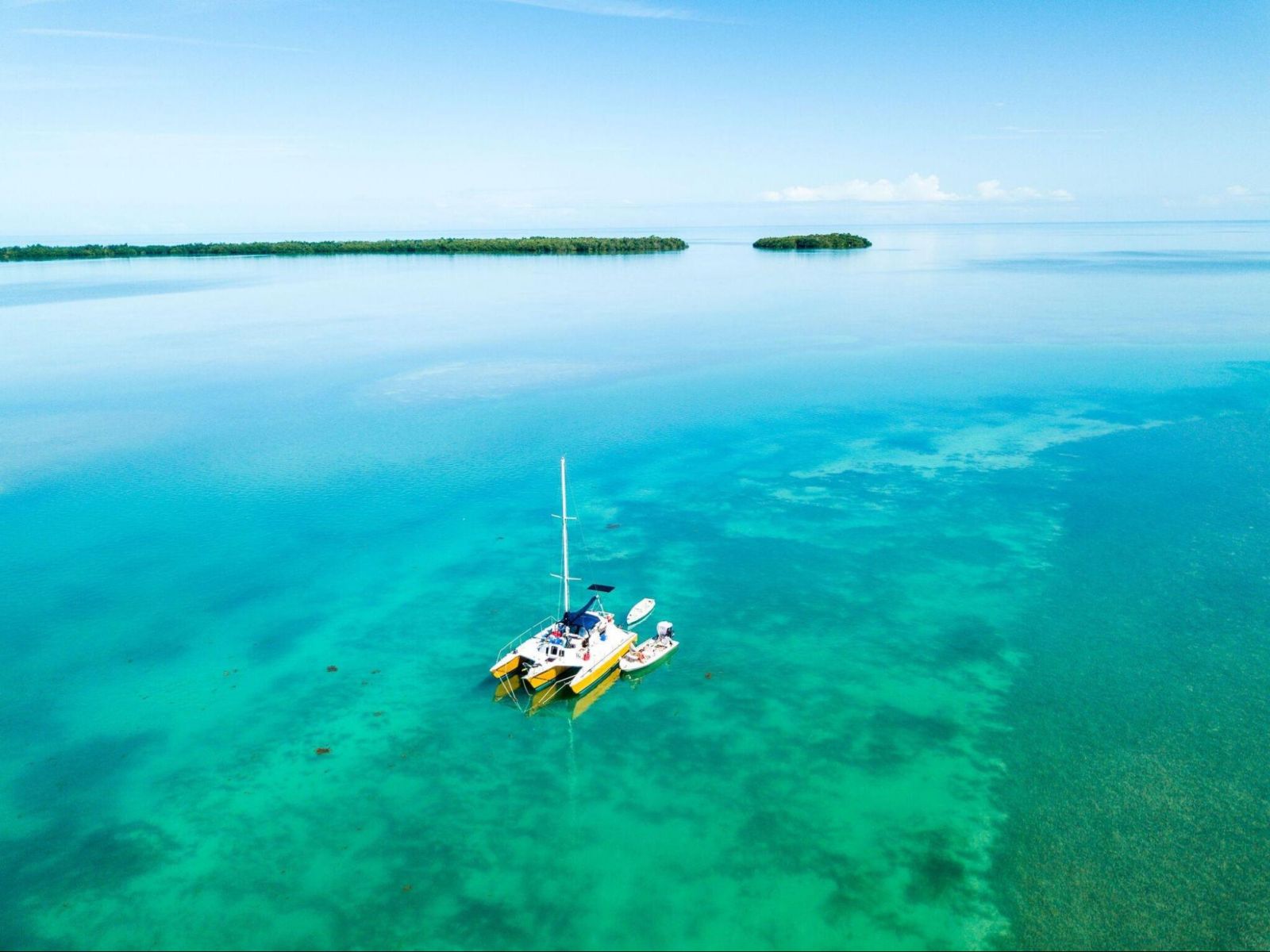 When my dad and mom were in their mid 30s, they dropped everything, bought a sailboat, and spent 3 years sailing across the south pacific. My dad still lives on a sailboat. So, I have grown up in the culture a little bit and knew what I was getting into.
7. What is the best and worst part of living on a sailboat?
There are many best parts. Every time you take your sailboat out, it is an adventure. Nothing really ever goes to plan. Winds change, storms pop up. That anchorage that looked so great on a map is different in real life. Overcoming these challenges is a lot of fun. Likewise, being able to visit some area on your own, without having to be reliant on hotels, airplanes, tour guides etc. is super cool. I also, really like the cruising community. Most everyone that has committed to living on a sailboat has the same mentality of enjoying life first and worrying about other things second.
Worst part... Ha well the ocean hates sailboats and the concept of people living on them. Keeping a sailboat seaworthy is a full time job. I spend most of my weekends on maintenance and fixing the boat. Right now, I am sanding off all of the old paint on the deck of my boat so I can repaint and reseal it. Makes for long days holding a power sander.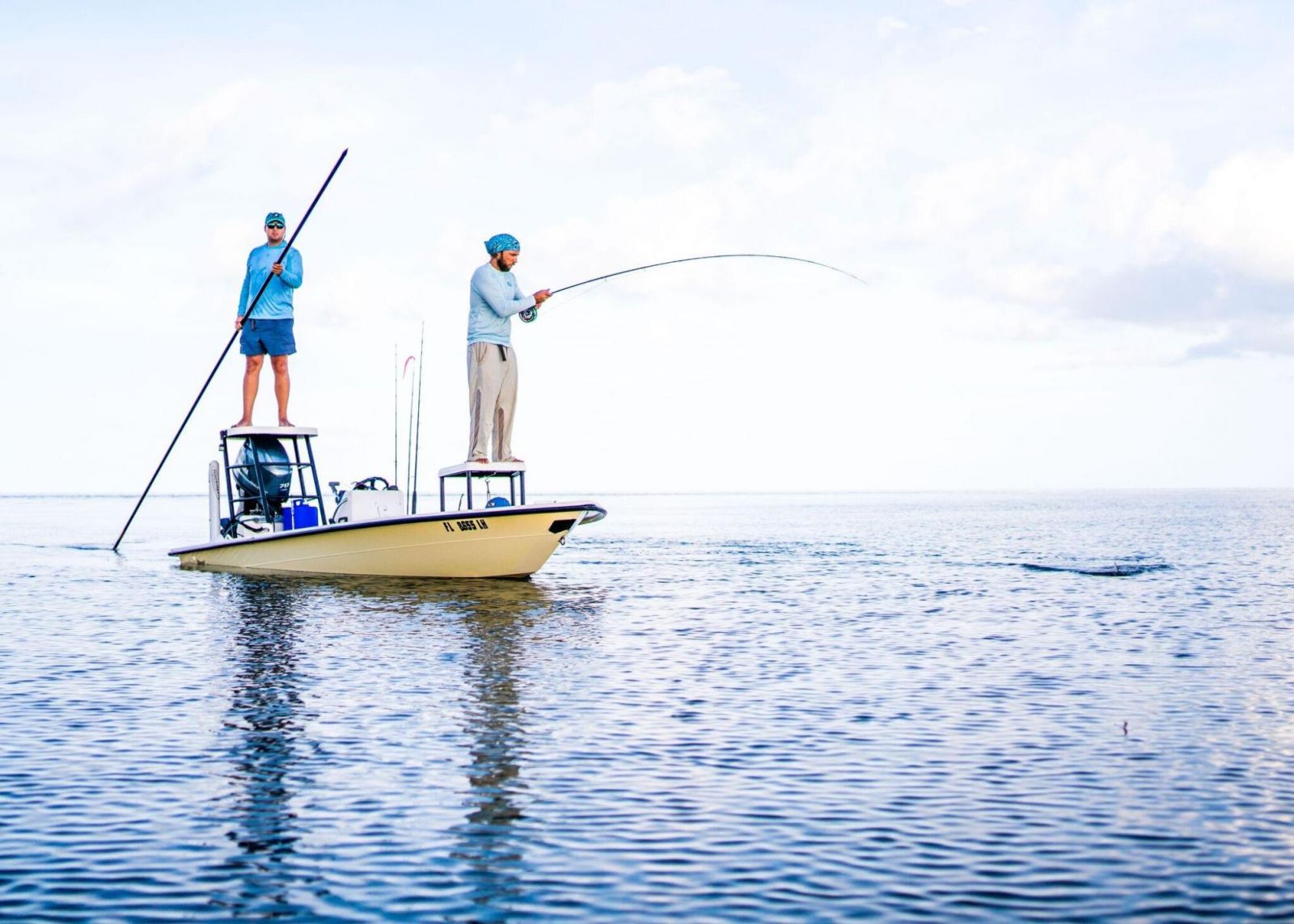 8. As a Florida Keys resident, what makes that area so special. Are you worried about hurricane season?
The keys are a tropical island archipelago, the only one of those in the U.S. It's the only place in the U.S. that has coral, crystal clear warm water, and vibrant tropical fishes to see. For fishing, you cant beat it. The keys are home to a world class flats fishery, it is one of the only places in the world were you can reliably see and catch large tarpon in clear water on fly rods. Also, it has diversity of fishing opportunities. I could be fishing for blue marlin and bonefish in the same day. Besides the natural beauty of the keys. The community here is great. Everyone embraces the island life.
Am I worried about hurricane season? I feel pretty good about my situation. My sailboat is in good working order. If one is on the way, Barbara Jean and I can always run away from it. I have a great hurricane hideout picked out in Everglades National Park.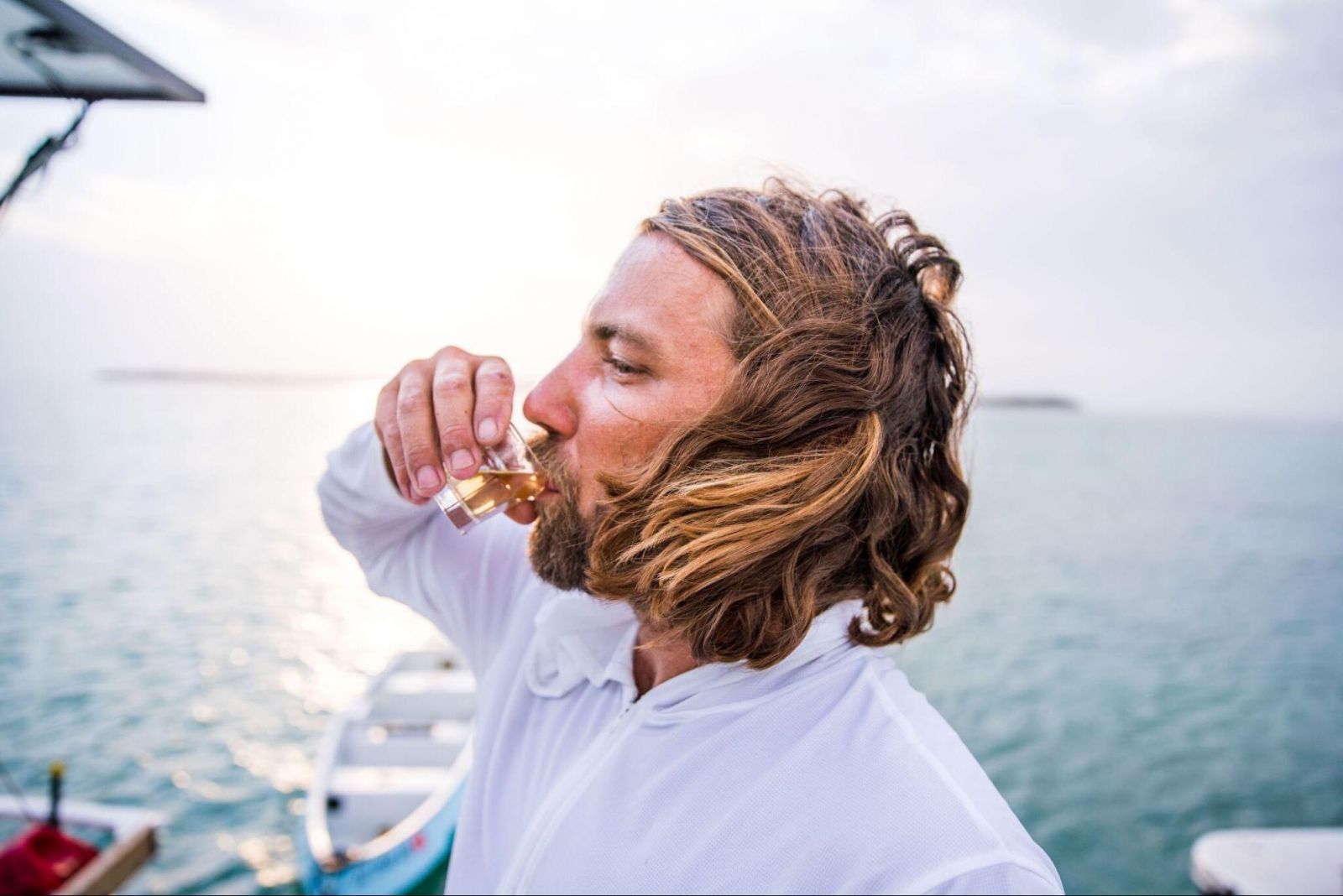 9. Do you have any current projects you want to tell us about? Any calls to action that people reading this can help out with?
One of our flagship research programs is our tarpon acoustics project. The project focus is learning about tarpon migrations, what habitats do they need on their migration, and what threats do tarpon face as they move throughout the southeast U.S.
To study tarpon migrations, we surgically implant tags the size of double AA battery into the abdomen of tarpon. These tags allow us to track the fish across a wide range of coastal areas and the tags provide data for up to seven years. Also, the same tag can be implanted on a 10 pound fish and 100 lb fish, which greatly increases our ability to study these fish across all life-stages.
Already, we are learning tarpon as small as 50 pounds (4 feet), will swim over 1,000 miles in 20 days from the lower keys all the way up to the Chesapeake Bay where they spend the summer. They are making this migration to gorge themselves on menhaden and other abundant bait fish. With this information, we have already started partnering with environmental groups in the area to put stricter regulations on menhaden. If those menhaden go away, that will have serious impact on the entire tarpon fishery in the Southeast U.S.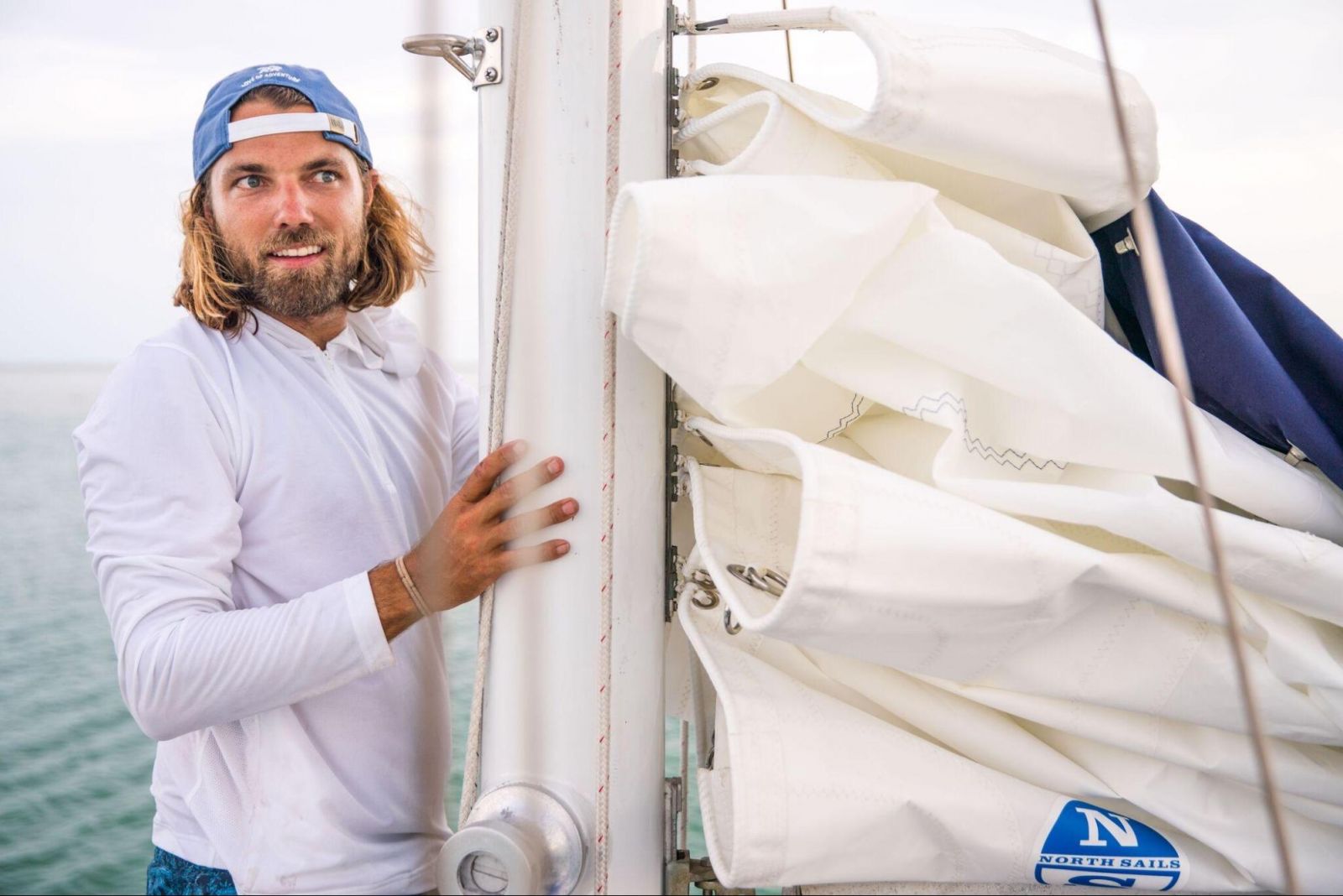 10. Tell us about your favorite piece of rail riders gear.
Bone flats pants. The fabric is super soft. The mesh panels on the side makes a huge different in air flow and comfort. I wear them every day I am out on the water, best pair of fishing pants I have ever owned.