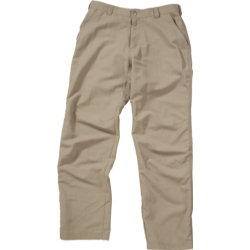 Wow, what a great pant!
Todd Phillips - Netherlands
Ordered these pants before I left for six weeks in Russia. They were on my doorstep when I returned and as I packed my duffel once again for holiday in France and Belgium, I just pulled the tags and tossed them into my bag, having never tried them on. I changed clothes quickly on the train and WOW...these pants fit like they were made for me. They not only fit well, but also took three weeks of abuse and no washing without losing my trust and faith in their exceptional quality. I had never worn RR product before. Now that is all I wear when I travel....and beyond!
---