Men's Eco-Mesh Pant with Insect Shield
View This Product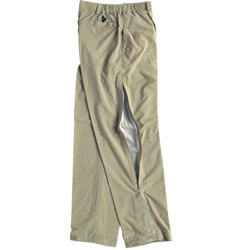 FancyPants
Jeff Boudreau (Fancypants AT-05)
Hello, My trail name is because of your Eco-Mesh pants. Somewhere in Georgia, a hiker dubbed me Fancypants after learning that I had planned to hike the entire AT in my pants. I'll admit, I had back-up shorts in my pack. Im a very warm person and I couldn't see myself with pants on for any part of the summer. Well, I wore them everyday for six months. Except on naked hiking day; I wore my shorts. It was terrible. Thanks for making pants that even I can use in the summer. Best Regards,
---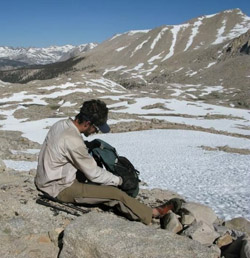 Eco-Mesh Hits the Pacific Crest Trail
Eric Payne, GA
The Eco-mesh pants are the only pants I would ever consider wearing while exerting myself in hot climates. I typically overheat very quickly when wearing pants and would resort to shorts, just throwing on sunblock repeatedly to protect myself. The ventilation was key in these pants, and I didn't notice them being any hotter than wearing a pair of shorts would have been. Although some more heat is kept in from having fabric cover the entire lower body, it is offset by the fact that the sun wasn't beaming directly onto my legs, which is also extremely hot. I never hesitate to recommend these pants to anyone who asks what type of clothing to wear in the desert.
---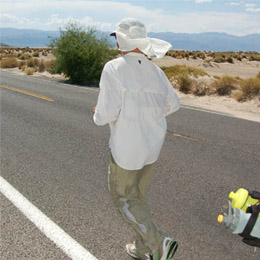 Bad Water Race 2005
David Harper
I have done the Badwater Race in Death Valley for 3 years now. I discovered RailRiders products 4 years ago and have relied on their Eco-mesh Shirt and Pants for all my hot weather activities and extreme long distance runs. Through the excellent ventilation, sun protection and quick dry features I actually find I stay cooler than without long sleeves and pants. Amazing products.............
---